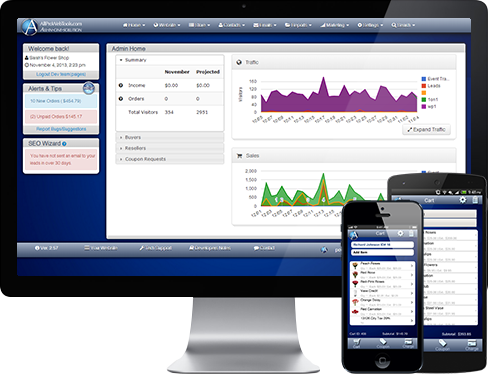 Build. Manage.
Profit.
All-in-one
eCommerce

Solution for Small Businesses

Free trial. No credit card required.

I get superior, easy to read reporting analytics that I use to make better decisions to grow my business forward.
@reJoyceHealth

The good news is - I LOVE my new AllProWebTools platform. The bad news is I'm so inspired that I got up at 3:30 AM to play with it!!!!
@LinkedInExpert

AllProWebTools takes others' suggestions and turns them into solutions! Highest Recommendations!
@bradfieldrich
What makes us special?
How would it feel to have an all-in-one solution that gave you access to your entire business with one login? A tool that combines all inventory, customers, leads, and orders between your online shopping cart, in store POS, and mobile devices. One login and one solution to manage content, lead generation and tracking to online shopping cart or POS to shipping to order tracking to customer re-engagement and re-marketing.
As the first solution to combine an email marketing platform with an ecommerce engine and CRM system, AllProWebTools can provide you with comprehensive reporting that follows your leads and clients from introduction to sale and beyond.

Read more about us and our vision to help YOU succeed...