4 SBO-Tested Social Media Customer Retention Strategies
By: Andrea Lotz Wednesday November 4, 2015 comments Tags: customer retention, social media
For a small business owner, social media gives you a way to re-engage past customers and bring them back for more. But there's an art to sharing exactly the right kind of content in the right way, at the right time.
Awesome social media engagement doesn't happen by accident. If you want an active, loyal community of customers on social media, you'll need a plan. These four small business owners shared the strategies that worked for them—and they've got the results to back up their advice.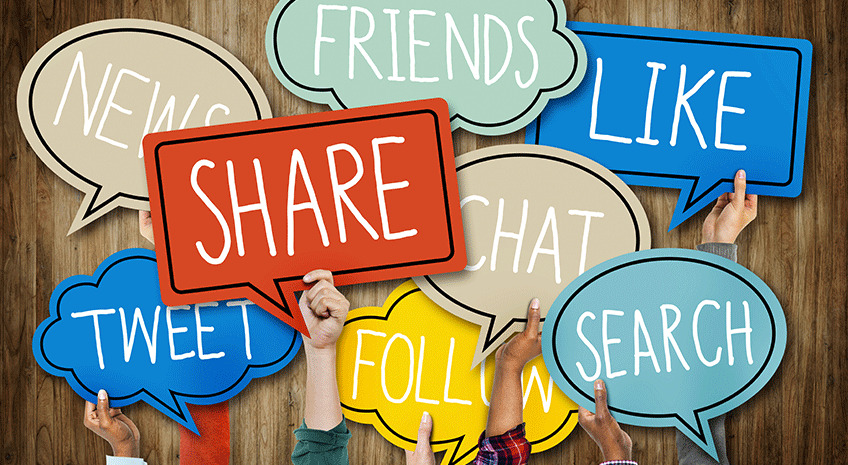 1. Engage Your Audience
Christina Nicholson, a media specialist, founded her company Media Maven so that she could apply her expert communication skills to helping business owners tell the stories of their businesses and brands.
Christina recognizes that social media is key to connecting with current and future customers, and works with her clients to strategically grow their social media presence. She advocates an active, community-driven style of social media management.
"I think it''s important to engage with people on social media - whether they be current customers or potential customers," Christina says. "Don''t just post and once a day and that''s it. Let people know you are there. Really there. Respond to everything!"
To get truly loyal followers, it's vital to be constantly adding value with everything you post, every comment you make, and everything you share.
"Think of your audience first, your business second," Christina advises.
"Think of your audience first, your business second." [Tweet this]
She suggests modeling your strategy based on the feedback and response you get from your followers.
"When you have lots of engagement in the form of likes, comments, followers, shares, etc. you know people like what they see and will come back for more," she says.
2. Share Selflessly
Your advocates on social media share your material because they love your brand, but they also seek recognition from you in return.
Crystal Kendrick, president of marketing firm The Voice of Your Customer, recognizes this basic fact of social media engagement, and found a creative way to engage the company's business and government clients.
"Our most popular strategy is to mention, recognize and praise our clients on our social media pages," she says.
Crystal shared a few of the most common types of posts The Voice of Your Customer uses to add value to their customers:
Thank clients

for selecting your firm

Share

content about your client

, such as new products, new locations, changes to their current processes, and their philanthropic initiatives

Recognize organizational changes and

personally recognize

promotions, awards and other celebrations
Adapt these strategies to meet the needs of your own customers. Consider what kinds of information they would like to have shared about them, and execute it.
3. Strategically Target Influencers
David Mercer, founder of SME Pals, a company that helps startups and entrepreneurs establish themselves online needed to boost reach and credibility for one of the company's products.
RankTracer Enterprise (RTE) is a tool that compares sales of competitors in virtual real-time, helping entrepreneurs learn what strategies worked well for others in their industry. To demonstrate the power of the tool, SME Pals started targeting influencers relevant to their niche.
"We tracked products of the companies and influencers we wanted to reach out to," David says. "Then, when we had something interesting to report about how their sales compared to their competitors (i.e. a huge surge in sales, better overall performance, etc), we let them know via twitter, or their preferred social network - complete with data, graphs, and a nice quote."
The strategy worked because it adds so much value to the targeted influencer. It's validating, boosts their credibility, and increases their exposure.
"In most cases this resulted in them retweeting or sharing these stats to their community," David says, "and in some cases, they converted directly."
4. Gather Referrals
Social media is an awesome platform for referrals, as Cases O' Craft founder Helaine Krysik has discovered.
"We are using a referral program at the moment, in which customers earn rewards on our site when they refer friends," Helaine explains. "The more friends they refer, the more rewards they earn."
When Cases O' Craft, an online craft beer ordering service, started promoting the program on social media, they got a very strong response.
"Customers have unique links to share on their social media channels," Helaine says, "so that their referrals are easily tracked back to their respective accounts with us."
As long as your social media referral campaign is well-organized and easy for customers to use, as Cases O' Craft's is, you can get incredible results from tapping into your existing network of customers.
"I would say about 25% of our signups in the last two weeks have been referrals tied directly to our referral program promoted via social media," Helaine says.
"25% of our signups in the last two weeks have been referrals via social media" [Tweet this]
5. Share User-Generated Content
The Hometown All Stars brand, a series of books for children by "Coach Kevin" Christofora that encourages love of baseball and outdoor activity, is a prime example of using social media to bring customers coming back for more.
One major tactic used by the brand is sharing a lot of user generated content. When fans post pictures of kids in the Hometown All Stars shirts, attending games, reading the books, etc, Hometown All Stars shares them to encourage more engagement.
"Coach Kevin" shared a story of a contest designed to increase engagement while he was on a road trip to visit ball parks across the US. Social media followers set out to "FindCoachKevin" in hopes of winning a grand prize.
"We started in NYC and traveled across the U.S. When we had a mishap in Chicago with Cubs tickets, we had new tickets within the hour from a follower on Twitter," Coach Kevin says.
Along the way, they also received food and drink recommendations on social media in each city, and were even found by a real life fan at Progressive Field in Cleveland.
Even after the contest was over, Hometown All Stars continued to get a great ROI from their efforts.
"Now - the fans we gained from the contest come back to our page when games are on for lighthearted banter with us about their teams vs ours," says Coach Kevin. "So cool!"
What strategies do you use to engage with and retain customers on social media?
Archives
Subscribe