AllProWebTools Says Goodbye to Elijah
By: Elijah Mendonca Tuesday March 28, 2017 comments Tags: elijah, shiva, goodbye
Well... This is interesting...
In all fariness, I never really thought I'd be writing my own "goodbye blog," like I've done for Lalo, Fran and Denise, but here we are.
Must say, it's been an interesting time. When I first joined AllProWebTools (call it All Web Pro Tools to Shantel's face if you get the chance), it was a whole new environment than I was used to. Fresh out of college, I felt I didn't know much about anything. But over the course of the first four months with these guys, I learned more about small businesses, online marketing, and project/employee management than I thought I ever would.
It wasn't always easy. Some days there'd barely be any time to think, and when I finally got a chance to breathe, I'd get bored - I hope I'm not alone on that one. The first four months were largely an excited blur of caring for users and learning how the software itself works - something I still haven't mastered, even after seven whole months of providing technical support. There are so many tools and functionalities (and new ones are being added all the time), I'm constantly learning about something new. Other fun work included ghostwriting emails for Shantel on a regular basis, chatting it up with the Hawaiian Organic Noni callers and bothering John every time I didn't know something off the top of my head.
As a result of my time at AllProWebTools, I'm now semi-proficient in web markup language and web development on the AllProWebTools platform. This was partly in thanks to Fran, my web design intern, who started off from knowing nothing to surpassing my abilities scarily fast. He was one of two interns that I had the pleasure of working with, and I now know a lot about managing expectations, time restrictions and deadlines, while still having someone produce quality work. I thought it'd be easy because I'm good at managing my own time and priorities - but boy, you learn real darn quick that everyone's work ethic is drastically different.
Lastly, I don't feel like I'm being subversive any more when claiming to have experience in digital marketing. Right after graduation, I honestly felt like I had no marketable skills, or that they weren't sufficient enough to land myself an entry-level job in the field. Luckily enough, the team here at AllProWebTools saw enough potential that they were willing to give me a shot. Seven months later, I know both parties are glad they were right.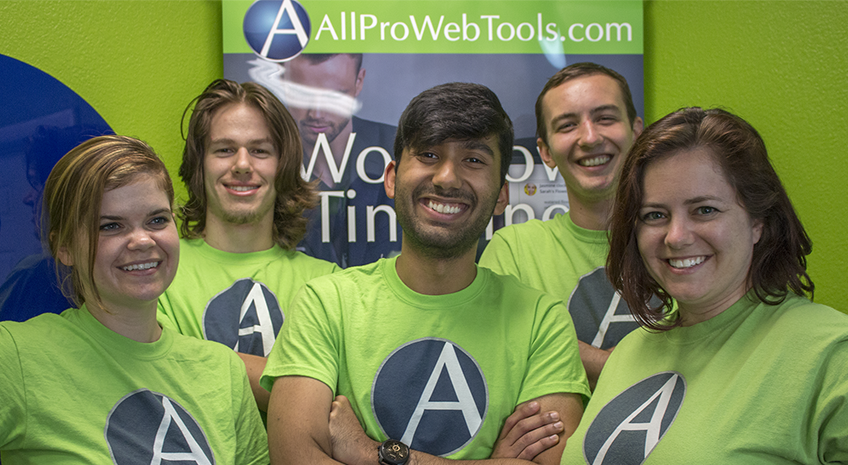 What's next? AllProWebTools has so much in the works people - stuff I don't want to spoil for you just yet. But you should be excited, because they aren't going anywhere but up from here, and it's going to be huge! As for me, it's on to the next adventure, the next story. I'm sure it'll be a fun one as always.
It's been fun you guys!
- Shiva (Elijah)
Archives
Subscribe