How to Create a Membership Program with AllProWebTools 5.0
By: Anna Yates Thursday April 4, 2019 comments Tags: #apwt5, features, memberships
AllProWebTools 5.0 has added new features to our Membership WebTool! Now your membership program can be more powerful than ever before and improve memberships for your website.
How to Access the Membership WebTool
1. Go to "Settings" and click "WebTools."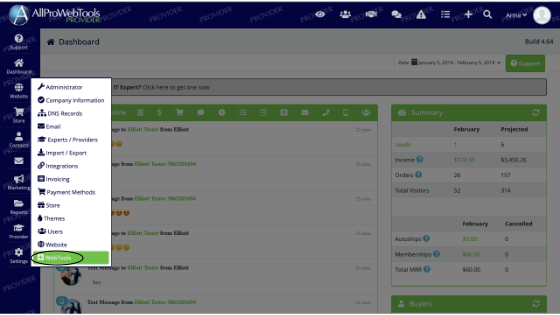 2. Scroll to the bottom of the page and click "Add a New WebTool."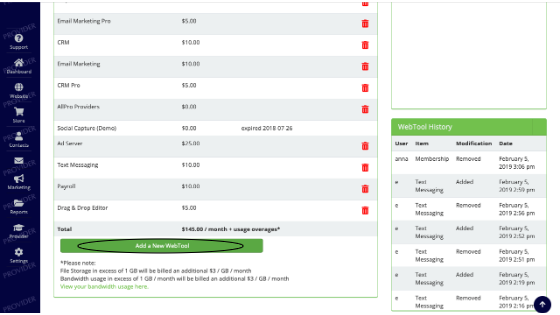 3. Scroll to the "Membership" WebTool option and click, "Add."

4. Go to "Settings," then click "Store."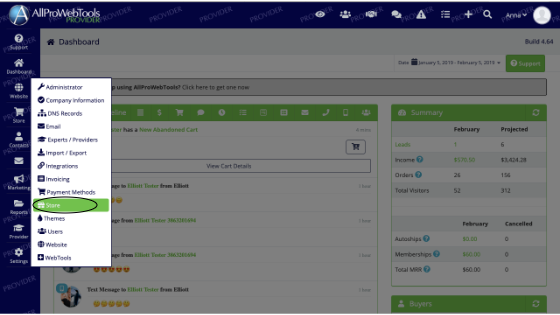 5. Click on the "Membership" tab.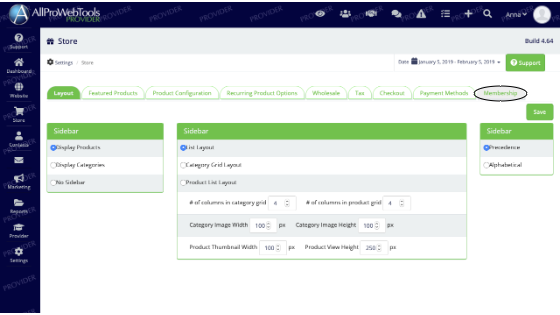 New Membership WebTool Features
1. Member Tagging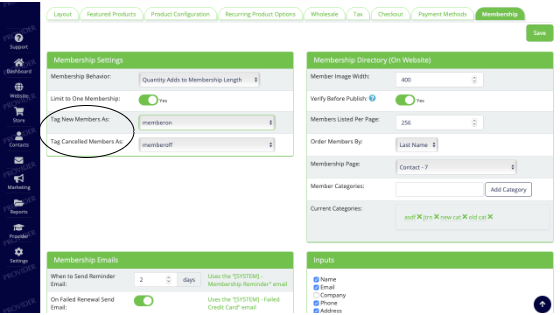 With the tagging feature, you can add new or cancelled members to a marketing campaign to follow up with them. Whenever a new client signs up, they'll be added to the tag you chose. And when a member cancels their membership, they'll automatically be removed from the tag for new members and tagged with the tag you choose for cancelled members.
For example, a yoga teacher could add new members to a tag that updates members whenever she uploads a new video or worksheet. If a member cancels, the teacher could add them to a campaign that thanks them for their time with her and lets them know about an in-person class or the yoga mats she sells. Managing and following up with memberships for your website was never easier!
2. Membership Emails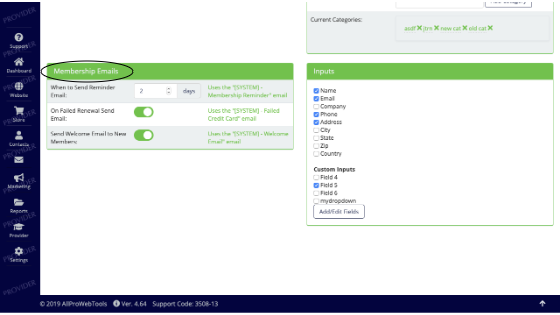 With membership emails, you can send your members reminder or notification emails that are already set up in the AllProWebTools system. If you want to edit and personalize the emails already in the system, you can click the switch and to customize the email click "Uses the '[SYSTEM] - Membership Reminder' email" at the right side of the Membership Emails box.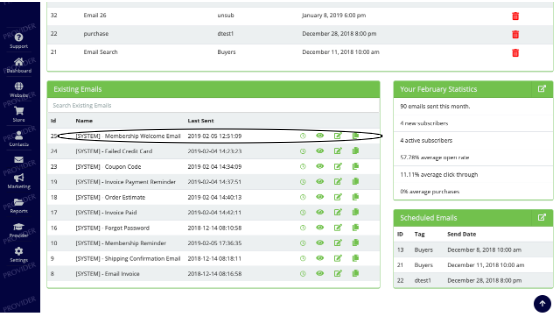 Click the action buttons on any of the emails to schedule an email to be sent (clock icon), preview (eye icon), edit (pen and paper icon), or copy (double pages icon).
You can use membership emails to remind members that their subscription renewal will be auto-billed soon. This is an effective way to serve and communicate effectively with memberships from your website!
3. Member Directory Inputs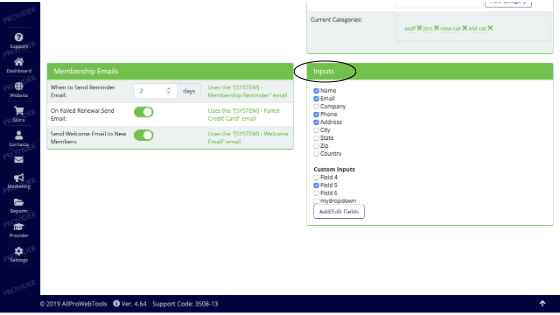 With the Membership Directory inputs, you can publish a list of your members on your website and specify which pieces of information you'd like to appear in the directory. For example, if a networking group for solopreneurs wanted to publish a list of their members on their website, they could choose to include each member's name, email, phone number, and could even create custom inputs like member mission statements or fields of specialty and include them in the directory.
We hope these new features let you expand and improve your membership program to serve your customers better! Contact our support team for additional help implementing these features.
If you want guidance and ideas on how to start a successful membership program and increase memberships for your website, sign up for the free workbook from Katie Myers, CEO of CRConversations. You'll get checklists, brainstorming prompts, and best ideas for creating and marketing your membership program. Your state-of-the-art membership program awaits!
Archives
Subscribe