How to Secure Funding for Your Small Business in 2016
By: Alice Williams Wednesday December 30, 2015 comments Tags: funding, investors, small business
What better way to start the New Year than by turning your small business idea into a reality? Whether you're just getting ready to launch or have already dived in, one thing you can't do without is funding.
There are now more financing options available to small-business owners than ever, from traditional business loans to the 21st-century phenomenon of crowdfunding. But you don't want to gamble with the future of your business. You need to know where to start and which kinds of funding best suit your needs.
Here are some guidelines to help you navigate this tricky landscape and identify the funding sources that make the most sense for your entrepreneurial plans.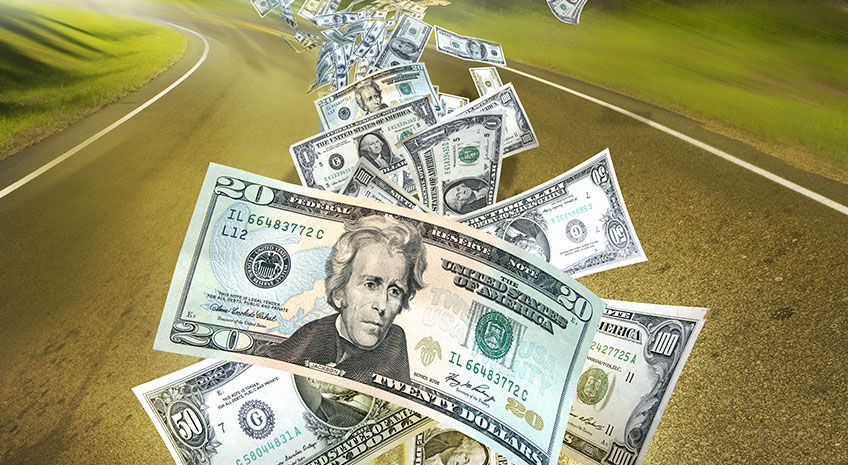 Traditional Funding Sources
Small business loans are the most well-known sources of funding. They can also be one of the most elusive to obtain. However, if you require a significant dollar amount ($100,000 or more) to get things started and sustain you until your business is in the black, a small business loan may be the best way to secure the money you need for a relatively low interest rate.
Start with a credit union or community bank rather than a large, national financial institution. Smaller, local banks tend to approve more small business loans than financial behemoths. They also have a vested interest in supporting local businesses. Be prepared to provide a lot of backup information, including financial records such as cash flow statements, your business plan, and evidence of any pre-orders you have for your product or service.
Online banks and lenders have also become more popular in recent years. Although there has been some healthy skepticism about online loans, many are legitimate and can be trusted. Online lenders offer convenience and often have a slightly less stringent approval process than traditional banks. However, easier approval usually comes with higher interest rates, so be sure to fully research any online bank and their terms before moving forward.
Personal Assets
Don't neglect to maximize the funding sources you already have in place. Securing a loan from yourself is a much easier sell than convincing a bank. Review your personal savings and assets to see what you can leverage to help you get your business up and running.
"Don't neglect to maximize the #funding sources you already have in place." [Tweet this]
A home equity loan can be a solid way to secure — and control — the funds you need at a decent interest rate. Because you're cashing in on the equity in your home, you have control over when and how you withdraw and repay the funds. If things don't go the way you've planned, though, your home could risk foreclosure.
You may have other assets that could give your business the cash it needs. Consider selling items like cars, boats, or motorcycles, and explore options for tapping into or borrowing against IRAs and other investments. It's worth considering financing sources that don't require repayment, as they allow you to automatically reinvest earnings into the business.
Peer-to-Peer Funding Sources
It can be hard to figure out how to reach the right people to secure funding from private investors. Thanks to the internet, it's easier than ever to let investors know about your business and invite them to get involved.
"Let investors know about your business and invite them to get involved." [Tweet this]
Crowdfunding sites like Kickstarter and Indiegogo are great places to find the money you need to get your startup off the ground. There is hefty competition on these sites, so make sure you are able to grab the attention of investors or you could end up falling short on your funding goals — and if you don't meet your goal, you may not get any of the pledged funding.
Angel investors, or venture capitalists, are another option to look into. Angel investors have helped launch companies like Costco and Google. The biggest advantage of connecting with an angel investor is the added benefit of their strategic business knowledge.
Since these investors usually have a solid track record of entrepreneurial success, they will be able to help you grow your business more quickly and sustainably. In addition, they have a vested interest in your success because their investment provides them with an equity share of the company.
Grants and Contests
Winning a contest or obtaining a grant may seem like a long shot, but they're worth taking the time to look into: these funding sources don't require you to pay the money back. The trickiest part is locating the right grant or contest for your business. Start by searching the federal grants website for programs you might qualify for.
Once you've located a grant that fits your business or circumstances (grants are available based on type of business and for specific groups, such as minority business owners and single parents), you will need to prepare an in-depth proposal. It can be a lot of work, but if you're successful you'll land free money — and that's a huge boon to a startup business.
Several companies and investors offer contests as a way to inspire and reward innovation. Organizations like MIT and Amazon have offered awards ranging from $50,000 to $350,000 to help small business owners fund their creative, original ideas. Competitions usually require a pitch either in person or in essay or video format. The key to success is making your entry stand out and ensuring that your idea is unique enough to capture the sponsor's imagination.
There's no question that starting a new business is exciting, and securing funding is just one of many hurdles you have to overcome in order to bring your idea to life. Fortunately, there are many options available to entrepreneurs. Start with the type of funding that grabbed your attention above, and dig in a little deeper to begin the process. That first step can be the hardest to take, but once you've obtained your funding and see your company start to take off, all the research will definitely be worth it.
Archives
Subscribe