New from AllProWebTools: Online Hourly Appointment Scheduling [4.0]
By: Paige Schartz Monday November 9, 2015 comments Tags: #apwt4, google, calendar
Scheduling appointments is never fun, for a business owner or their clients. Facing endless rounds of phone tag, awkward voicemails, double-booking, and rescheduling, many business owners are forced to hire a receptionist, just to stay afloat.
Now, AllProWebTools offers an easier way to book appointments, so you can hold off hiring a receptionist and spend less time on the phone with clients, coordinating schedules. Online appointment scheduling puts the work and responsibility of scheduling on your clients, while still leaving you fully in control.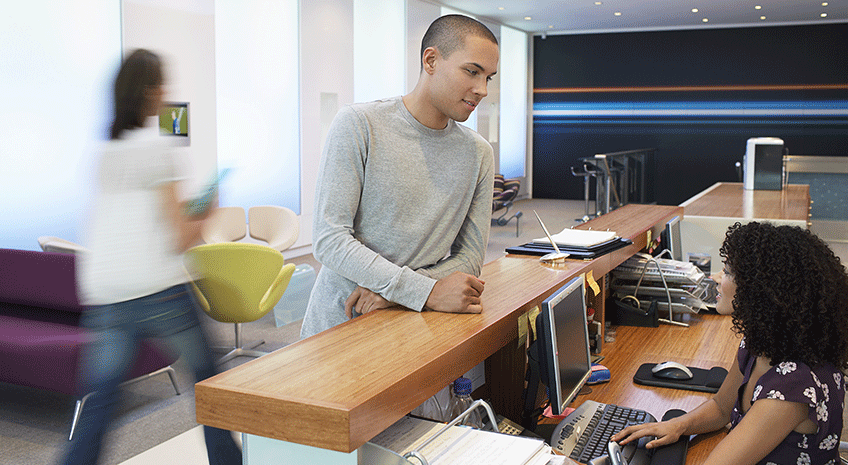 The Best Receptionist You Don't Have to Hire
This new feature from AllProWebTools allows your clients to sign into your website and purchase a chunk of your time in one simple step. It's like having a 24-hour receptionist that never misses a call, never schedules you when you aren't available, and who you only have to pay $10 per month.
It's like having a 24-hour receptionist that never misses a call [Tweet this]
You simply choose what times and days you want to be available for appointments and how long you want each appointment to be, and your customers do the rest. It's convenient for them, saves you time, and eliminates confusion. Plus, it's all done through Google Calendar, which makes it easy to integrate appointments into your daily schedule.
Google Calendar Benefits
Stays updated in real time, available on-the-go
See appointments in context of other commitments
Automatically eliminates double-booking
Saves time manually entering in appointments
Calendar can be shared with team
Integrating AllProWebTools with Google Calendar helps keep all your business information stored securely on the cloud, where it's easy for you to access. If appointments are part of your business, you and your customers can benefit from moving the process online.
Making an Appointment
Intelligent Availability
When a customer visits your website to make an appointment, AllProWebTools checks to see when you're free. It presents your customer with the days you're available, and then the times you have free for whatever day they choose.
You can choose whether to offer all-day bookings (great for all-day classes, lodgings, etc) or appointments in increments of 15 minutes, up to 2 hours.
You have two ways of controlling your availability for appointments. First, you can set your business hours. The feature won't allow customers to schedule appointments when your business is closed.
Hover over "Settings" on the left toolbar in your AllProWebTools Console, then select "Company Information"
Select the "Business Hours" tab
Click to highlight in grey which days your business is open, and select the hours you open and close
Click "Save" and your availability will be limited to those hours
But you can be even more selective about your availability. Because the feature is synchronized with your Google Calendar, you're automatically protected against double-bookings. The feature will respect any appointments you already have in your Google Calendar, whether you set them or another client booked you.
You can use this if you need to consistently block off specific times when you aren't available for appointments. Just set an appointment in your Google Calendar. If you set up a recurring appointment, AllProWebTools will keep that time clear on a daily, weekly, or monthly basis.
Tip: Don't forget to consider travel time, especially if you drive to your customers' location for appointments. Make sure to schedule in any travel time you need into the calendar, so you don't get double-booked.
Easy, Professional Booking
The customer pays for the appointment online (you can either have them pay full price in advance, or charge them a booking fee, and then charge them again at the time of the appointment) and your calendar is automatically updated with the new appointment.
It's convenient for you and your customers, and lends you an air of professionalism. Many customers now expect to be able to book or at least request an appointment online. By meeting this expectation, you have the opportunity to instantly convert prospects who did a quick internet search for your service, in the moment when they're still motivated and ready to buy.
Convert customers outside of business hours
No opportunity to comparison shop
Don't have to wait for good time to make phone call
Marketers use the term "micro-moments" to describe those times when a person is on-the-go, and a need or want occurs to them where they want to act immediately. They search on their phone, and find the fastest way to get what they need. Being able to book instantly online puts you in the running for micro-moments where you solve a prospect's need.
Automated Follow-Up
A big part of most receptionists' jobs is following up on bookings and appointments. AllProWebTools can automate that process, without losing the personal touch that makes your business unique.
Schedule automated emails after an appointment is purchased
Set reminders to call and confirm appointments
Automate invoicing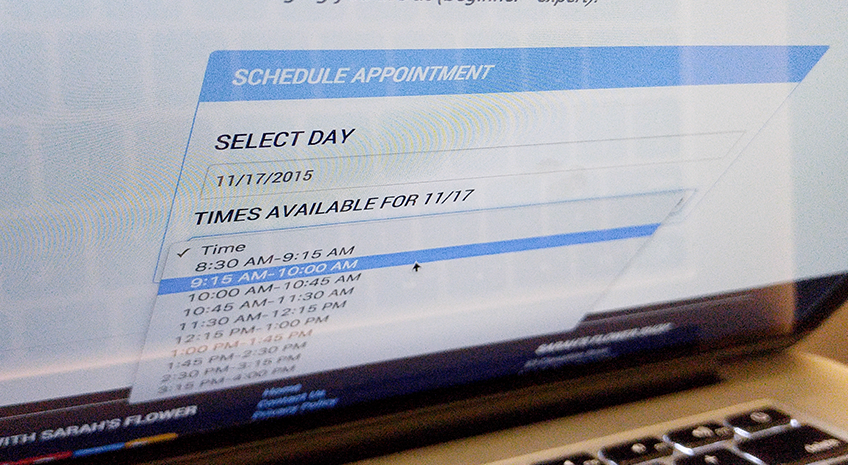 How to Add Hourly Appointment Scheduling to AllProWebTools
Add the "Calendar Product" WebTool
To use the Google Calendar integration, you have to be using AllProWebTools Commerce. Then you add "Calendar Product" to your toolkit. This gives you the integration with Google Calendar, and the ability to create appointments that customers can buy online.
Commerce is $15/month, and Calendar Product is another $10/month.
Log into AllProWebTools
Hover over "Settings" on the left menu bar, then select "WebTools"
This is a list of all the WebTools you already have in your toolkit, so click "Available WebTools" to add new tools
Select "Commerce" if you don't already have it, and then select "Calendar Product"
Integrate Google Calendar
To integrate your Google Calendar with your online store, follow these instructions.
Hover over "Settings" on the right toolbar and select "Integrations"
Scroll down until you see "Google Calendar," and click
Click "Calendar Setup" to connect your Google Calendar, and follow the instructions
You will be given a code, which you must copy and paste into the field on the Integrations page, then click "Connect"
Your Google Calendar is now connected to your Ecommerce store
Create a Calendar Product
Customers book appointments online by purchasing calendar appointments through your ecommerce store. Appointments are like any other product, and you have to create them before customers can start booking your time online.
Hover over "Store" on the left toolbar and select "View Products"
Click "Create New Product"
Select Product Type "Calendar" and choose whether to offer all-day or hourly appointments, and how long the appointments will be (15 minute increments)
Choose which calendar to link the product to (the one you set up in the previous instructions)
Fill out the remaining fields as normal
Click "Save" and fill out the rest of the product's information and configurations
Archives
Subscribe