New From AllProWebTools: Start and Stop Times for Product Sales
By: Anna Yates Thursday March 21, 2019 comments Tags: #apwt5, features, sales
AllProWebTools 5 introduces start and stop times for product sales!
With start and stop times, you can set the exact date and time a product will begin to be offered on your website, as well as the date and time it will be removed. This feature is available for any product, but it's especially useful for ticketing.
Current AllProWebTools Ticketing Features
Printable tickets with customized description - set the description you'd like and allow your customers to print their tickets at home.
Unique QR codes for tickets - you can scan tickets at the door, track who's already accounted for, and if there are any duplicate tickets.)
QR authentication for mobile scanners - this feature lets you make sure customers can't scan their own tickets, and authenticate as many team members as needed to scan at the door.
Ticket information in central dashboard - view who bought tickets, whose tickets have been scanned, and the number of scans for each ticket from the "Orders" tab in the product viewer.
Start and Stop times for ticket sales - set the exact date and time tickets will show up on your website, and the exact time they'll disappear.
How to Set Start and Stop Times for Products
1. Log into your AllProWebTools account, click "Store" "View Products."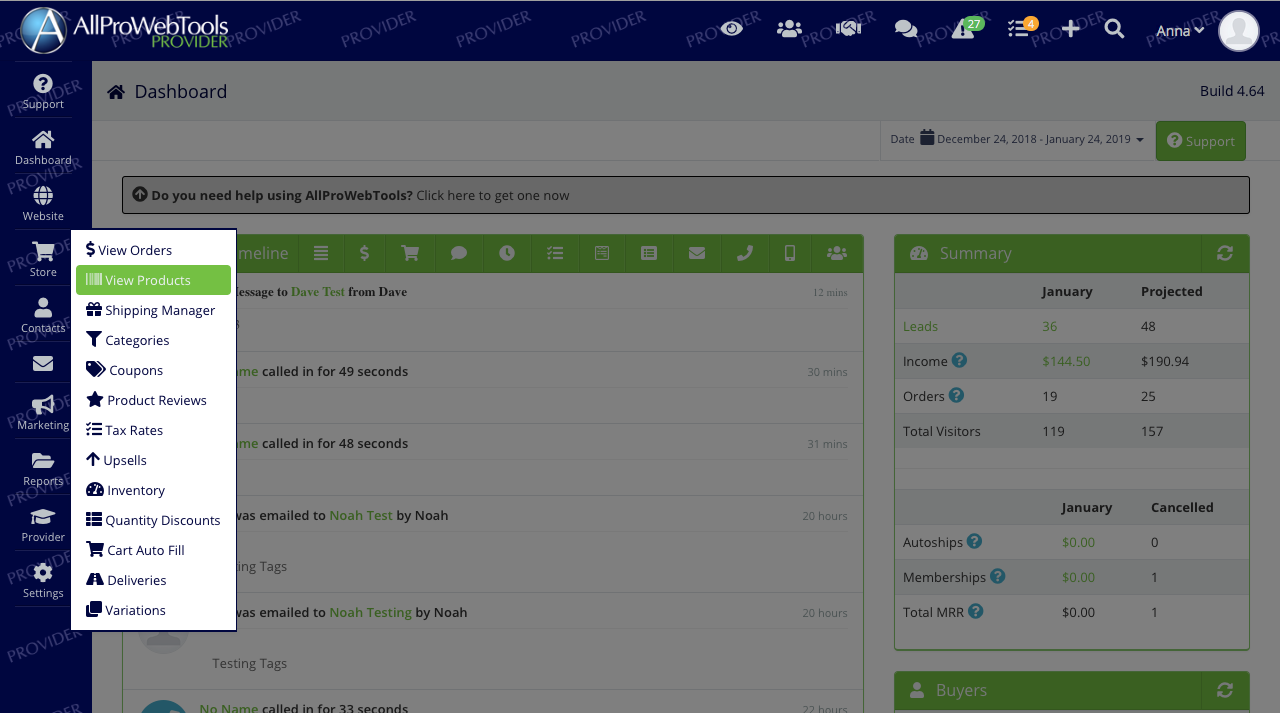 2. Create a new product or click one that you've already created.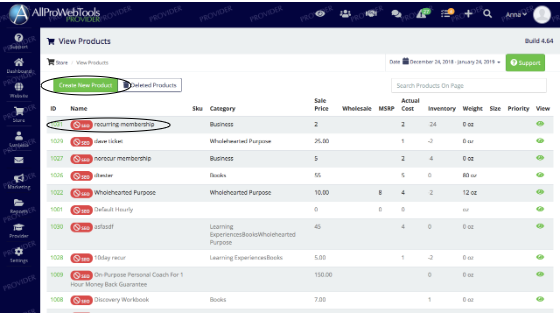 3. Scroll down to the bottom of the page and click "Start Selling on" and "Stop Selling on" to set start and stop times.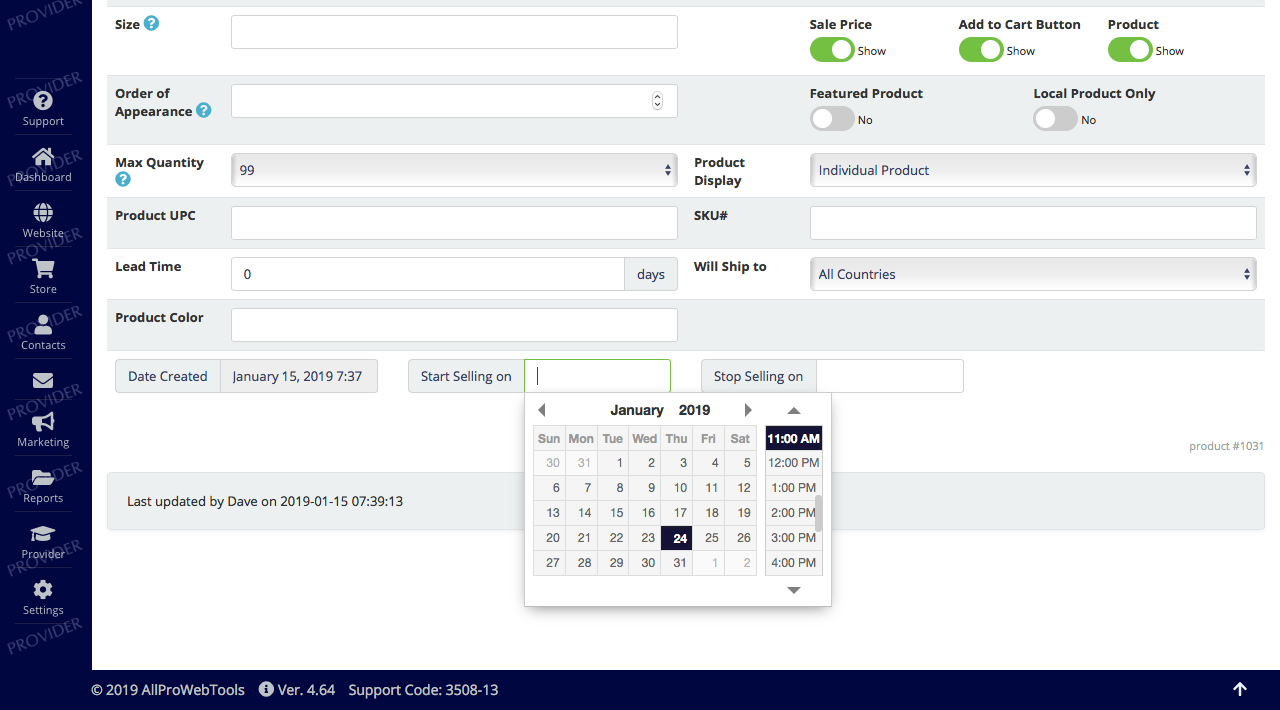 It's as easy as that! We hope the new product start and stop feature in AllProWebTools 5 saves you time and effort and makes your product sales even more efficient!
Watch our video tutorial to learn how to set up ticketing, as well as the best way to use this feature for your events!
Archives
Subscribe