Top 5 Hot New Professional Web Tools for Small Business
By: Andrea Lotz Thursday January 8, 2015 comments Tags: small business, workflow timeline, website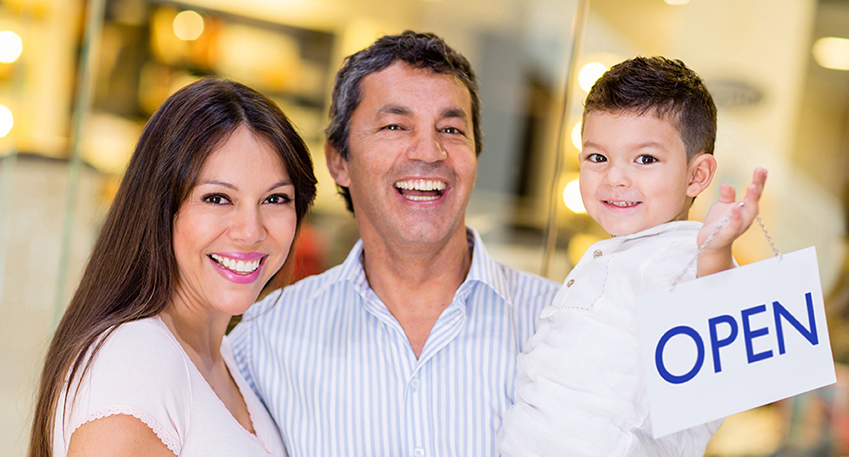 Let 2015 be the year you start fully unlocking your growth potential! These five new web tools are part of an all-in-one small business management solution that is helping small business owners to work efficiently and plot a course for success.
These tools can help boost productivity, increase sales from your website, and improve your search engine ranking. AllProWebTools want to help you make this year your most successful: work smarter instead of harder this year with our help.
This is our top pick for small business owners looking to streamline their business management. The Workflow Timeline is a live feed of all your most important business updates. In real time, and from any computer or mobile device, quickly access updates on:
New Orders: Paid and unpaid orders automatically post to the Timeline as they happen. One click takes you to complete invoice information, shipping status, payment status, customer information, and more. This is a quick and easy way to get an overview of daily business.
Abandoned Carts: When someone fills out a cart on your website, but doesn't make a purchase, your Workflow Timeline lets you know. You can then follow up with a phone call or email to try to complete the sale.
Client Notes: All employees can post internal notes about clients stored in your database, to keep everyone in the loop on recent developments and updates. Because the system is transparent to all employees, everyone is more equipped to better serve customers after browsing the Timeline.
Timecards: Each time an employee clocks in, the Timeline makes a post. When an employee clocks out, they leave notes about what they accomplished during that time. This gives owners and managers a clear view of how employees are spending their day.
Tasks: All users can set tasks to be completed on any schedule, even recurring. Tasks go to other employees, groups, or to yourself, and all post to the Workflow Timeline. It's a great way to facilitate collaboration and get a detailed look at what work is being done day-to-day.
By scrolling through the Workflow Timeline a few times per day, owners, managers, and employees are better equipped to make decisions, lay out strategies, and work more efficiently.
Are a lot of people visiting your website, or even filling shopping carts, but not making a purchase? Many of these visitors are sending you a message: they are interested in your product, but aren't sure they want to pay what you're asking. Entering into a negotiation to even slightly lower the price could increase your rate of conversion, and your overall profits.
But it's almost impossible to negotiate with online site visitors, isn't it? It was – until now.
The Virtual Negotiator is a web tool made possible by integrating your website and ecommerce platform with an automated email provider – so you can only get it from an all-in-one small business ERP solution like AllProWebTools.
Here's how it works:
Step 1: Place a button next to an online product you want to target that says, "Request a coupon." If a customer is interested in the product, but wants a lower price, they're likely to click and enter in their email address.
Step 2: An automated email is sent to that customer offering a small discount. If they make a purchase, you've succeeded.
Step 3: If not, after a customizable amount of time, a second email is sent, offering a larger discount. You're now negotiating with your potential customer! The campaign can continue as long as you like.
You'll be amazed at how many more customers you can convert with the Virtual Negotiator. These customers are likely to purchase from you again, even without another discount.
3. Acquire Leads Tool
This is another tool to help you gain new business. Perfect for B2B companies, the Acquire Leads tool instantly locates nearby businesses that might become valuable customers.
All you or your sales team has to do is drop a pin on a map and enter keywords about what kind of business you're looking for. The tool then gets to work bringing up leads.
You'll get instant access to:
Name of business owner
Hours, location, and contact information
Preview of the business' website
Then you decide what to do with each lead. You can instantly incorporate them into your sales pipeline, where you can add them to your list of contacts, set a callback time, add client notes, and sort them into tagged groups for email and other automated marketing. Leads can also be skipped to look at later, or eliminated.
This is a great way to build a strong local network of business owners!
4. Password Manager Tool
This tool is, of course, useful for security of your accounts and files. Especially as security recommendations get higher and higher for passwords, it's more important than ever to have complex, secure passwords stored in a safe location.
But did you know that a Password Manager can help you save a lot of time? AllProWebTools' Password Manager generates and stores unlimited passwords in a secure database. By storing all your passwords together in an easily searchable database, you can access them quickly and save time looking them up.
For small businesses with employees, or which are looking to grow into employees, each user can be given unique access to various passwords – you decide who can log into what. When an employee leaves the company, simply delete their user and they lose all access to passwords.
When a password needs to be updated, you don't even need to alert your staff – when you update the password in the Password Manager, everyone is automatically on the same page.
Don't underestimate how much impact a Password Manager can have on your business potential! You can save time, improve efficiency, and increase security, all at the same time.
5. Dictionary Tool
This is an effective and simple way to bulk up the content of your website, improve your search engine ranking for your most important keywords, and give your customers valuable information about your product. It's a perfect step to take in 2015 to start getting more visibility for your business.
This unique website feature from AllProWebTools allows you to create dictionary-style web pages on your website, which define your most important keywords. The tool then searches your website for all instances of your defined words, and automatically turns them into links to the dictionary page.
Provide clear, helpful definitions for terms that you use all the time in your business, which others might find confusing.
Dictionary pages often rank well on Google, because they are supported by many links and are dedicated to the keyword they define.
Gives you more content to link back to in your other marketing endeavors.
Let your expertise shine with this tool that puts your knowledge in the spotlight. You have valuable things to say about your product, your methods, and your industry – let the world in on it! The first rule of content marketing is to contribute to the conversation, never detract. Dictionary pages are a great way to contribute, so you can start getting back.
All five of these tools are great next steps for your business in 2015 – don't hesitate to get started right away!
Do any of these web tools sound exciting or useful to you? Are there other tools you recommend? Let us know in the comments!
Archives
Subscribe