Small Business Terminology
small business CRM
A Customer Relationship Manager (CRM) is a WebTool that business owners use to track customers and leads.
Why is a small business CRM important?
A good small business CRM helps you organize and use customer information more efficiently. Instead of using Excel Spreadsheets and emails to keep up with customers and orders, a CRM keeps your records in one place:
Organizes your leads

Houses contact info for customers

Manages notes and shipments

Facilitates marketing
As a small business, a good CRM is essential. Want to increase your sales? Want to have more time to do what you love? Want to improve your team's communication and even grow your team? A small business CRM improves your organization and increases your effectiveness so you can do just that.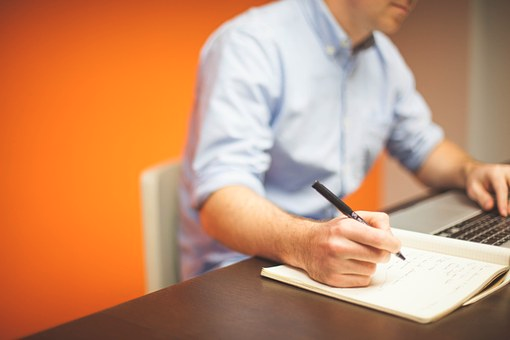 What is an integrated CRM?
Not all CRMs are created the same. Many CRMs aren't integrated with website hosting tools and email marketing or text message marketing systems. That means there are more steps to get leads into your CRM and more steps to market to leads - all of which means more wasted time for you.
As a small business, you don't have time to waste. Your small business CRM should be integrated - you need a tool that combines your CRM, email system, website hosting, task management, and product management. That way, you have a one-stop-shop for:
lead generation

marketing

sales pipeline

customer support

team management

and more!
A simplified system means you have less headache, more productivity, and more time to focus on what you really enjoy - your business!
Every startup and business struggling to grow can benefit from a small business CRM. It's not just for your sales and customer support teams. Customer relationships impact everyone on the team. That's why AllProWebTools has chosen to integrate our small business CRM with all the other tools we offer.
Here are just a few ways to use your small business CRM every single day to improve your efficiency and your clients' experience.
1. Streamline Your Sales Process
Don't underestimate the importance of a smooth sales process. Having scalable systems to contact leads, follow up, and onboard new clients can make or break your startup. A small business CRM allows you to keep up with the huge numbers of people you and your sales team speaks with each day. You can also track progress with leads and set reminders to follow up with them, and these notes and reminders will be visible to your entire team.
2. Enable High-Quality Customer Service
Excellent customer service can set you apart. With a small business CRM, you can keep detailed notes on individual clients, and your entire team can access these notes. Your team needs a clear record of everyone's past interactions with a client, and a small business CRM lets them quickly offer help to clients without asking a lot of questions.
3. Automate & Scale Your Marketing Efforts
Most people associate CRM with sales, but not with marketing. A small business CRM allows you to track and monitor the success of your marketing and see where your leads are coming from. That way, you can focus your efforts on channels that are working for you and improve your strategy for channels that aren't. Sales and marketing should be closely linked in a startup. A small business CRM is a great way to bridge the gap and get both sides communicating freely so you can maximize small business management.
A small business CRM can revolutionize your entire business. From customer service, to marketing, to employee management, a small business CRM can help you communicate better and serve better. AllProWebTools is the leader in small business CRM and can help you take your business to the next level today!