Small Business Terminology
Web Tools
text message marketing
Text message marketing is a powerful tool for small businesses to reach their audience more directly and effectively than email.
Email marketing isn't dead. But it's not as powerful as it used to be. You need a new way to reach customers - a personal, immediate connection with them. Between bulk texting and individual texting, text message marketing is the perfect way to engage your customers and develop an ongoing relationship with them.
Bulk Texting
Send texts to an entire group of contacts, like leads, existing customers, or people who have bought a certain product/service.

Encourage leads or customers to take action with a promo code.
Advertise about upcoming events or special promotions.
Text message marketing in bulk is an easy way to communicate with customers and still get the immediate and personalized connection. Text message marketing to individuals is also a great way to build trust with customers.
Individual Texting
Provide real-time customer support anywhere, any time.
Send customers thank-you's, anniversary or birthday well wishes, or referral promos.
Encourage engagement with other content with text-to-join campaigns.
Best of all, you can combine text message marketing with email marketing and social media marketing to create a triple threat of audience engagement. When you combine these three methods of reaching leads and customers in marketing campaigns, you've got something explosive.
Find out how text message marketing can revolutionize your sales strategies!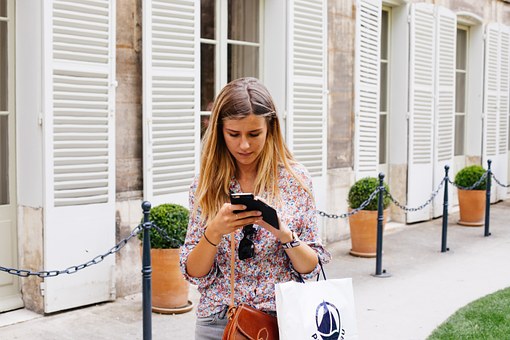 Examples of How To Use Text Message Marketing
Let's say you're the owner of a specialty candy shop, and you want to let your customers know about the new line of jelly beans you're adding for Easter. This is the most exciting thing since your Christmas fudge, and you want everyone to know about these jelly beans!
Your marketing game is already strong - you've sent postcards to existing customers, blasted your contact list with emails, and posted tasty-looking previews on social media. But your open rate for emails has been less than 10%, and people just aren't responding to your postcards or social posts, either - less than thrilling.
Enter: text message marketing. With text message marketing, you can get in front of people immediately and provide a link to pre-order right then and there. Plus, since it's integrated with your CRM and email system, you can track your results and follow up more efficiently. Now, your delicious jelly beans will see unprecedented success with text message marketing!
Let's take another example - maybe you're a lawn care company who's advertising on social media and using a landing page to gather leads. Once the lead fills out their information online, you send them an email with additional questions about the size of their property so you can give them a quote. You don't want to bother them with text message marketing, and giving them a call seems a little intrusive. The only problem is - people don't check their emails like they used to, and by the time they see the email, they've found another company to take care of their lawn (who may have used text message marketing to close them!).
Enter: text message marketing. Instead of emailing your leads, you could send them a text asking them for the size of their property. The statistics say they'll see it immediately and 90% will open it within 3 seconds. Because you stayed top of mind with text message marketing, they're more likely to reply. Then, you can get them a quote and even close the lead that same day. Text message marketing means more success, faster success, and trackable success.
No matter what your marketing need is, text message marketing could be the big break you've been looking for!