Email Marketing: Tips and Tricks [Part 1]
By: Elijah Mendonca Monday September 5, 2016 comments Tags: sendgrid, allprowebtools, email marketing, tips
In today's raring, fluctuating world of online marketing, it's more than burdensome to get your hands on the most relevant, accurate information. It's especially tough when tackling the conundrum of Email Marketing: a practice that's continually evolving.
Old, irrelevant information is everywhere. Sometimes, it's preached as gospel. As a small business owner, you have to be wary of your sources and carefully judge whether the articles you're reading are even pertinent to your situation. After all, potentially ineffective information is one issue, but going about Email Marketing wrongly could be of extreme detriment to your credibility as a sender!
We're ecstatic to announce our partnership with SendGrid, to provide the highest level of email reliablity for our clients! In light of this union, we got to spend some time with Luke Martinez last week, and he was able to highlight a number of current, effective ways to carry out email marketing. After all, who better to take advice from than the Email Marketing professionals themselves?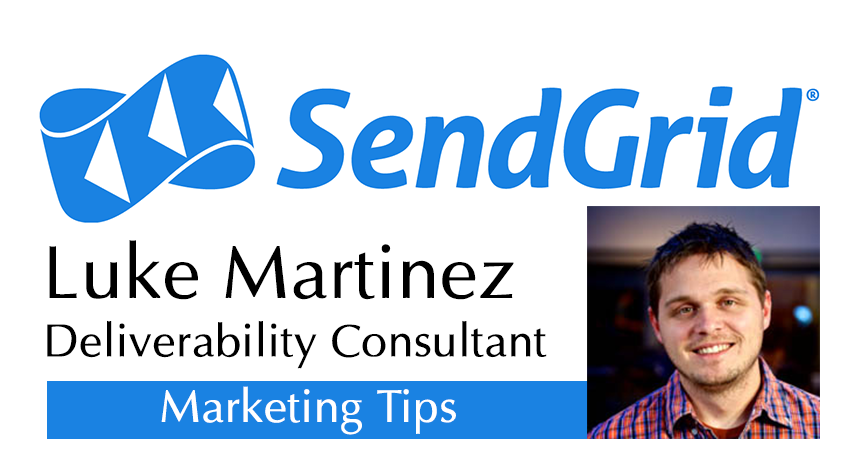 SendGrid's Five Commandments of Email Marketing:
DO NOT buy, rent, share, or scrape email addresses:

Recipients should only be signed up to your email service once they've given explicit consent (i.e. a signup box). If someone isn't expecting an email from you, there's a high chance you're getting reported for spam.

Set expectations:

If someone's signed up for your weekly newsletter, don't send them flash sales and coupons too. Now they're getting three emails a week and feel tricked. This is a great way to kill trust and alienate potential leads.

Give signees a clear way to unsubscribe

:

It shouldn't be a chore to leave your mailing list. Gone are the days of a greyed out, 5 point font at the bottom right of the message. Those smaller, conspicuous looking buttons

have been used maliciously in the past**

, and the mistrust usually leads people to flag a sender as spam instead of simply unsubscribing. Make the button bigger, make it fun,

and make sure

to draw people's attention away from the spam button.

Remove unengaged recipients from your list:

Inbox providers are extremely diligent about measuring email engagement. If they haven't opened your emails in 6 months, stop. Of course, you can always try a win back campaign, but at some point, let them go. A lot of marketers are super proud of their million-person subscriber list. The truth is, a lot of them are unengaged and sending them emails will negatively affect your credibility as a sender. Bite the bullet and cleanse that list!

Be agile:

'Set and forget' email marketing is not a good idea! Check your Open, Click, and Spam rates, and adjust accordingly. If your Open rate is slowly dropping, the worst thing you can do is continue without change. You can usually avoid the major delivery issues before they come up by stringently monitoring your campaigns.
**People don't necessarily trust the unsubscribe link in your email. Spammers have been known to confirm emails by monitoring who clicks 'unsubscribe.' If you click unsubscribe on a bogus email, it means you monitor your email, and are active. The spammer now has a fully qualified lead they can sell. The popularity of this method means that more people report as spam instead of unsubscribing, and being flagged as a spammer is worth a hundred unsubscribes (maybe more). Unsubscribe buttons should be obvious, and interactive. "Sad to see you go!" and "Want nothing more to do with us?" kind of messages are a good way to make sure that recipients are drawn toward the unsubscribe button over the spam button.
We're extremely excited to be linked with SendGrid for our email campaigns, and give major thanks to Luke for his time, and willingness to share his knowledge with us!
That's all for Part 1! In the follow up article (UPDATE: IT'S LIVE!), we'll be discussing SendGrid in more detail, how they help straggling campaigners, and a couple more tips on how to strategically use emails to market yourself!
Archives
Subscribe