How to login to your account
You should have received an email when you originally set up your account. The email subject line was: "AllProWebTools Login Information", this email has important information about how to get logged into your account. When you open the email, it will look like this: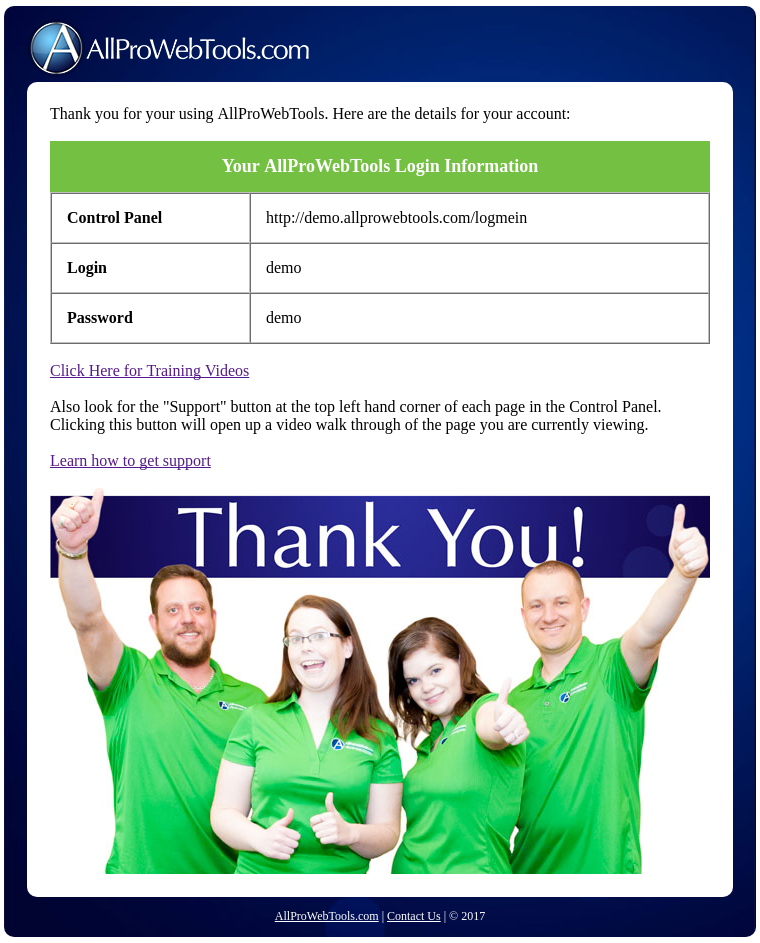 I cannot find that email
If you cannot find your original registration email. Please contact us here (be sure to provide your phone number so we can call you) and we will help you to get logged in.
Why can't I just login from your website?
Most user of AllProWebTools take advantage of our free website hosting. The login system is typically setup as your website address and then /logmein. For example, if your website was http://www.example.com - then your login address would be: http://www.example.com/logmein.
If you are hosting your website some other than with AllProWebTools, your login would look more like this: http://apwt.example.com/logmein
I found my login address, but I forgot my password
You will find a link next to the login button that says "Help me! I can't login". Click the link and follow the instructions to have recover your password.