Did you know that your invoicing process is one of the biggest factors in making sure you get paid on time?
Send invoices automatically, complete with totally customizable templates to remind your customers who they're paying, and for what. They'll love the transparency. You'll love getting paid on time!

Branded Templates
Branded Templates
Customers are more likely to prioritize your invoices if they're branded with your logo and a message. Don't be just another bill!

Timely Payments
Timely Payments
Keep track of which invoices are paid and unpaid, so you can smooth out your cash flow and get paid on time.

Transparent Invoicing
Transparent Invoicing
When you or your employees clock into client time, give your clients the benefit of accurate-to-the-minute invoicing.
What Can You Do With AllProWebTools Invoicing?
Automatically send invoices when an order is placed or shipped?
Of course.
Get updates from the
Workflow Timeline
?
Whenever a new paid or unpaid order is entered, or when an invoice goes from unpaid to paid.
Show clock-ins to client time on invoices?
Uh-huh.
Create customized templates?
Yep.
Keep track of unpaid invoices?
Generate reports of Net 30s, Net 60s, and Net 90s.
Customized Invoicing:
Create custom-designed invoicing with unique headers, footers, and messages. You can also email invoices, including automatic emails when an order has shipped.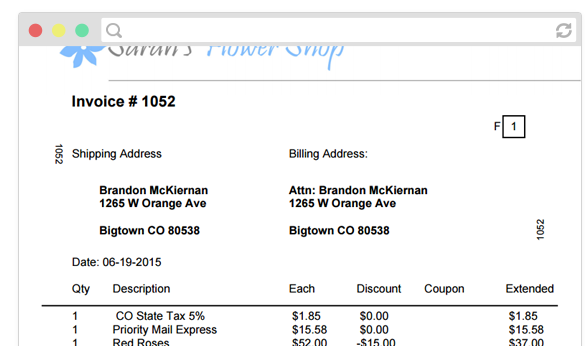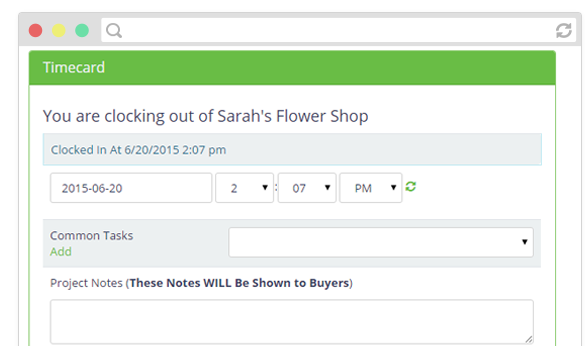 Integration with Timecards:
Any billable time can be automatically added to a client's invoice, based on you and your employees' timecards. Learn more about timecards here!