Customer service is where small businesses can pull ahead of larger competitors. But do you have systems in place that can scale up to support more customers as your business grows?
Customer relationship management software starts with tracking and engaging prospects, and continues through point of purchase and beyond. AllProWebTools CRM grows alongside your business, helping you maintain customer relationships with ease.

No Growth Limitations
No Growth Limitations:
Your costs don't go up, no matter how many customers you gain or how many sales reps you hire. We want to help you grow, not charge you for it.

Mobile Access
Mobile Access:
Enter in new leads and access customer notes from your smartphone or tablet. Digitizing leads immediately helps keep any from falling through the cracks.

Enhanced Customer Relationships
Enhanced Customer Relationships:
Keep track of personal details and past conversations with all your contacts. Your contacts' preferences, interests, and more are available in moments.

Total Organization
Total Organization:
Use customizable tags to put your contacts into different buckets. Use this to plan follow-up, to customize your sales process, and to target multiple contacts at once.

Complete Transparency
Complete Transparency:
Everyone who interacts with a customer leaves detailed client notes for the rest of the team to see. No matter who a contact talks to, your messaging stays consistent.
What Can You Do With AllProWebTools CRM?
Import contacts from another system?
Of course.
Set callback reminders for contacts?
Uh-huh.
Tag contacts with customizable labels?
Yep.
Track all your interactions with a client?
In a live timeline feed that any employee can access.
Get updates from the
Workflow Timeline
?
Every time an employee interacts with a client and leaves a note.
Add CRM to your toolkit for only $10/month. What's Included:
Unlimited Contacts:
You're investing in CRM so you can get more customers. We know that, which is why we allow you to have as many contacts as you like.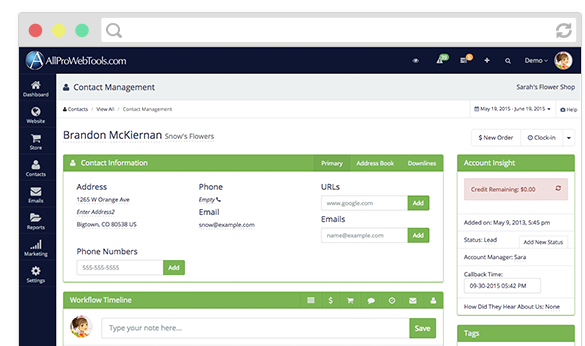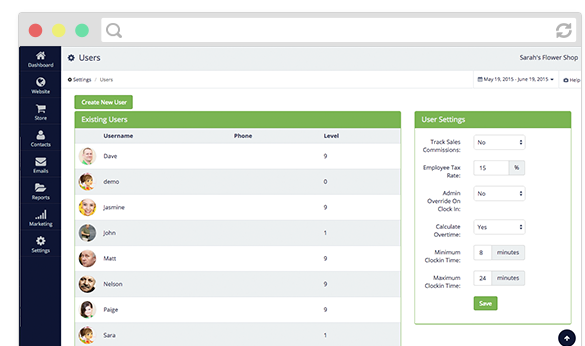 Unlimited Users:
Your team can grow as large as you like. You don't need to pay us more when you hire more employees.
Customizable Tags:
Label your contacts any way you like by creating your own tags. This helps you target many similar contacts at once.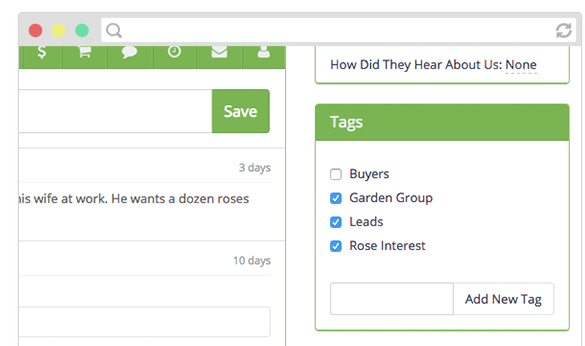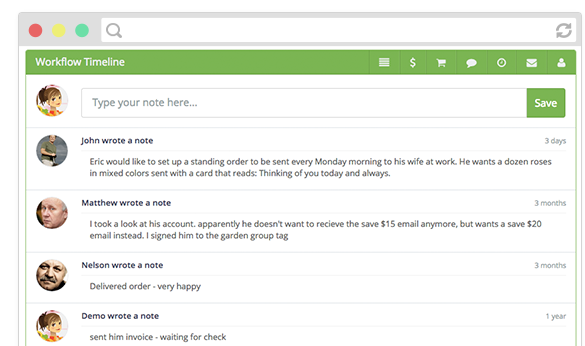 Internal Client Notes:
Each time someone interacts with a client, they leave notes about what was discussed and where things were left. That way, the next person to talk to them doesn't need to be filled in.
Live Timeline Feed:
Each contact page has its own mini Workflow Timeline, which keeps track of notes, purchases, emails sent, and more related to that one contact. This allows you to easily scroll through your complete history together.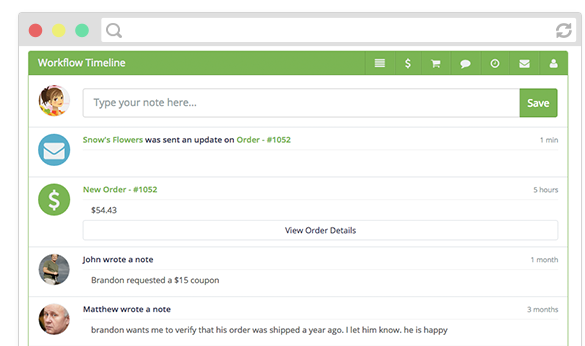 CRM Pro:
Take customer relationship management to the next level with our advanced option. Add custom fields to CRM entries, see customer lifetime value, and get pop-up alerts from your AllProWebTools console.
Add CRM Pro to your CRM Basic for $5/month!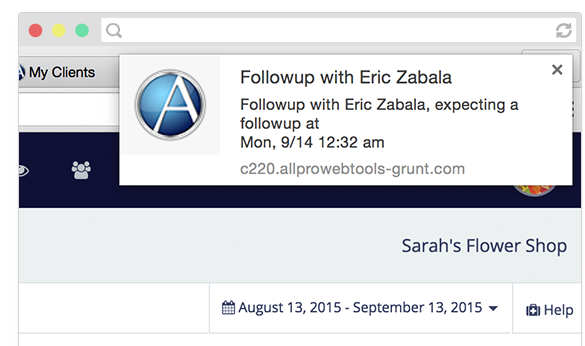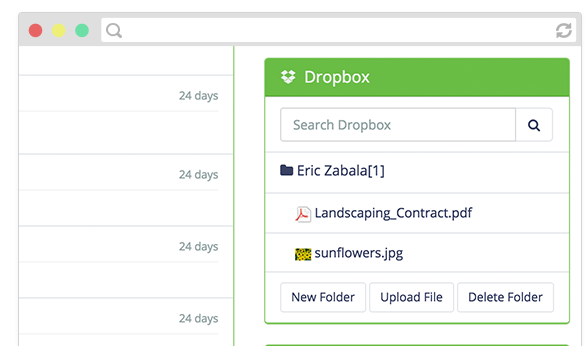 CRM Integrations:
Integrate your CRM with Google Calendar and Dropbox. Get alerts through your Google Calendar when it's time to follow up with a lead. You can also create a Dropbox folder for each of your contacts, where you can add, access, and modify files related to that contact, right from your console.
Add CRM Integrations to your CRM Basic for $10/month!