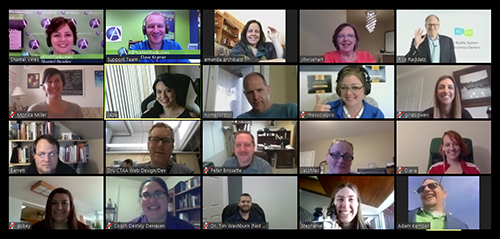 As a small business owner, you know networking can be a tremendous benefit to your business, but finding the time to do it can be difficult. Save yourself the drive time by joining our Virtual Networking group every Thursday at 1pm PST.
For 45 minutes, you can network virtually with small business owners from all over the world while learning great business building strategies from dynamic speakers. Every Virtual Networking call is limited to 20 attendees so there is ample time to connect with every person.
At the start of each call, each attendee is allowed two minutes to share about their business before the speaker begins. And because this is a video call, you still benefit from seeing people face to face.
Sign up to join our next Virtual Networking meeting today!