Small Business Terminology
Web Tools
Workflow Timeline
A live feed of updates published to your business dashboard. It provides a record of all sales, client notes, projects, tasks, leads, and more, which post in real time. Each post is accompanied by a picture of the employee, and each employee has their own user profile to access other features of the dashboard. Each user, project, and client has their own feed, for a more narrow focus.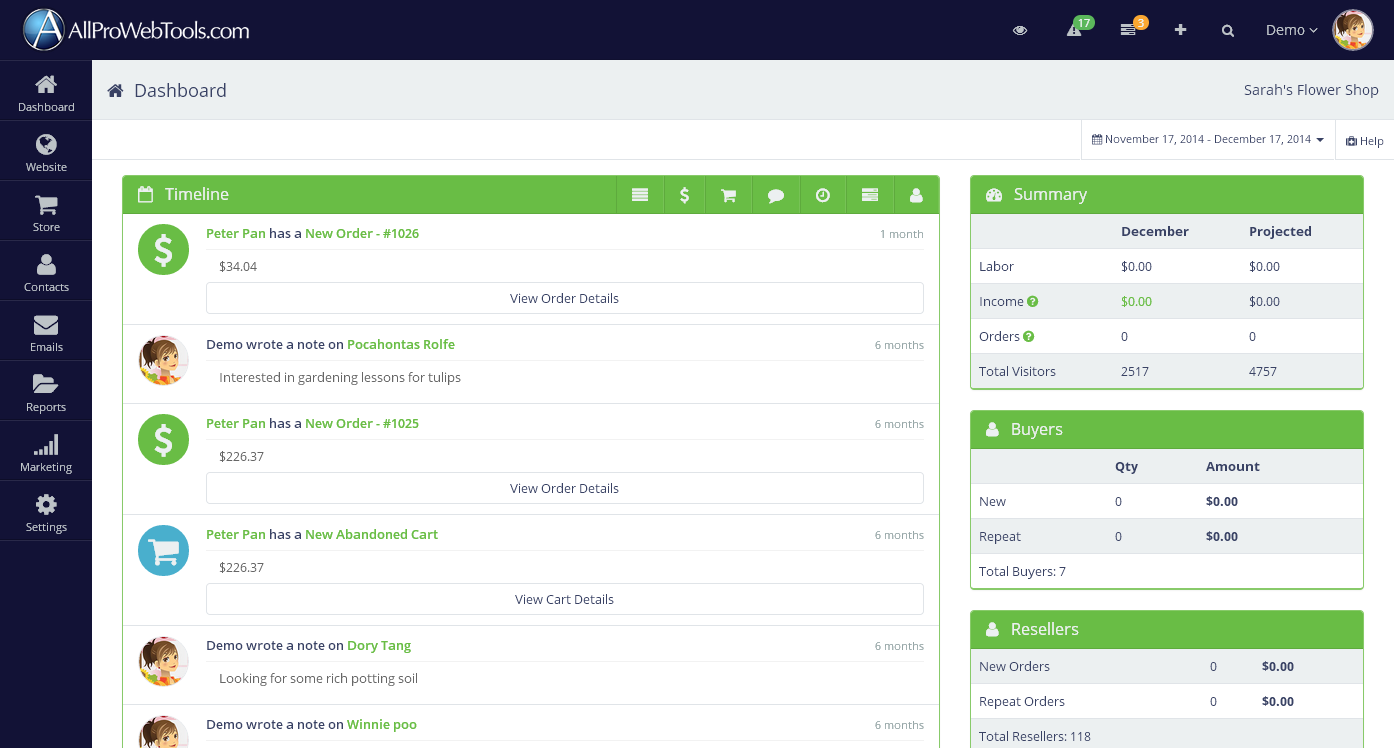 The Workflow Timeline is the reporting center made possible by all of the data collected through small business ERP software. All the following functions, because they are included in this single solution, report to the Workflow Timeline:
Ecommerce and Commerce Tools
Inventory and Shipping Manager Tools
Email Provider
Employee Timecards
Task and Project Management Tools
Marketing Campaign Tools
CRM (customer resource management) and Client Notes
Lead Acquisition
Reports and Projections around all these functions
---
We created the Workflow Timeline for AllProWebTools to give small businesses greater clarity on what is working and is not working in their business. We know that small businesses need to make decisions quickly and avoid waste, which is why the timeline is easily accessed from any Internet-enabled device.
The Workflow Timeline is, above all, a tool to facilitate clarity. Everyone in the business, including owners, managers, employees, the sales team, and whoever else is involved can see what's happening now.