'Before Delivery Date' trigger for your campaign
By: Chopper Wednesday April 12, 2023 comments
AllProWebTools is excited to announce a feature that will revolutionize the way you handle marketing campaigns. Our new tool is designed to automate your marketing campaigns, allowing you to send out emails or text messages to your customers; or tasks to your employee before the delivery date that you've set up.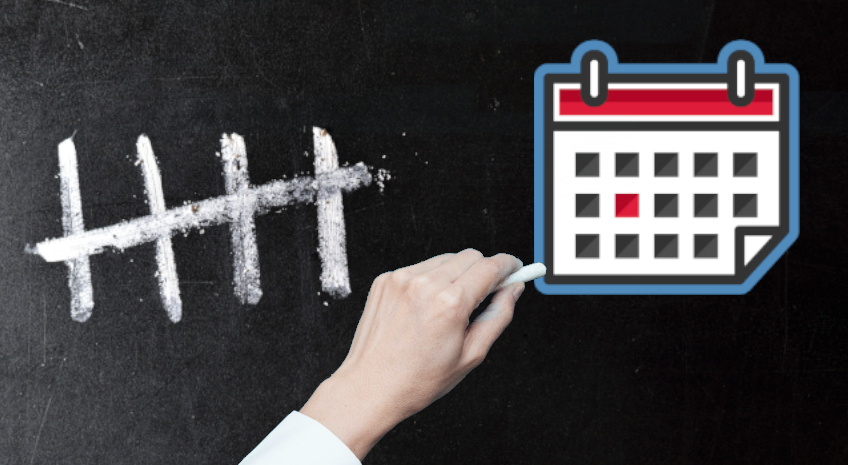 Here's everything about the 'before delivery date' trigger and how to use it:
The tool is fully automated, which means that once you set it up, it will run on its own without requiring any additional effort from you.
Here are the steps you can follow to set up your campaign to send out emails or text messages to your customers; or tasks to your employee before an event date for a customer:
1.You can go to the CRM page and click on the 'new order' button to create a new order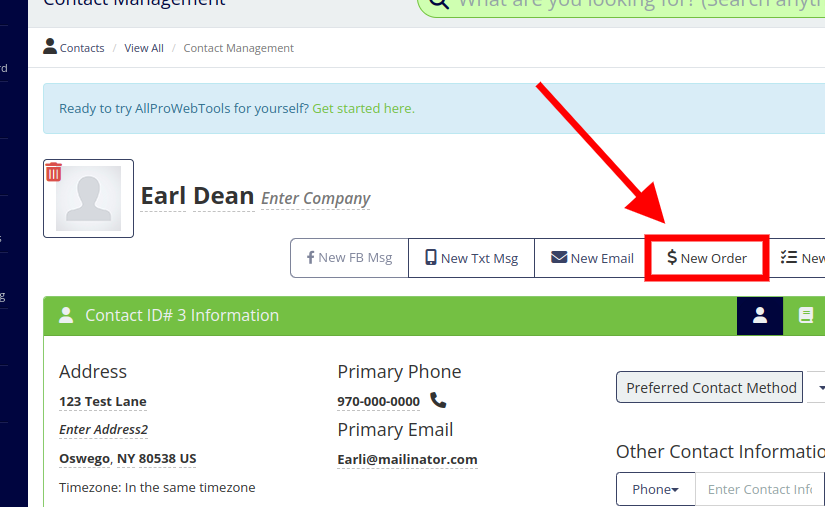 2. Once you have created the order, go to the order page and you will see the order detail page just like this. Note that this feature can only be used for orders that have already been paid, not estimates, as it requires the event date.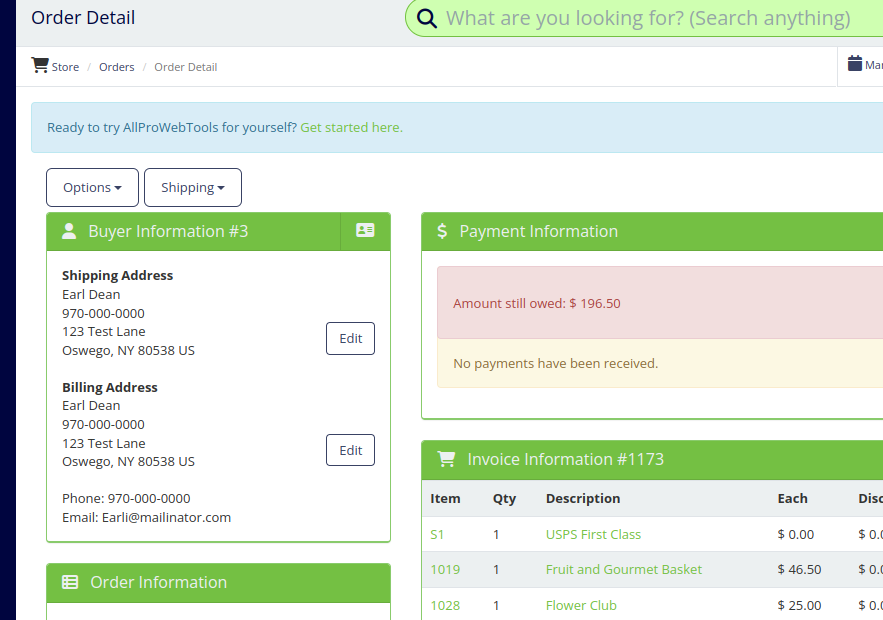 3. Scroll down to find the 'Delivery Date' field. Change the delivery date to the desired date and click 'Update'.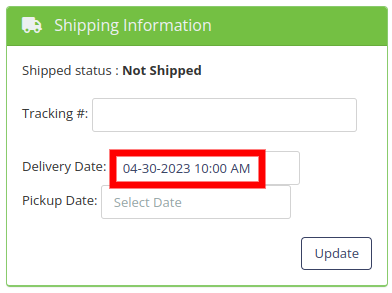 4. Next, create a new marketing campaign by going to the 'Marketing' section and 'Marketing Campaigns'.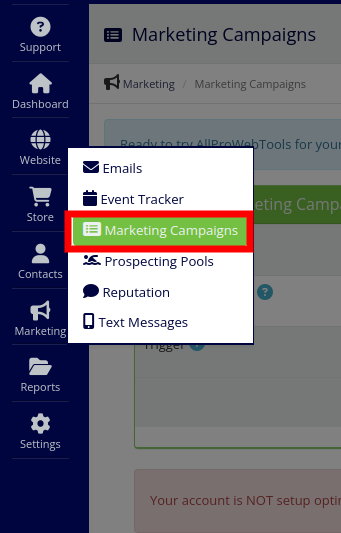 5. On this page, you can name your campaign(1), choose the 'Before Delivery Date' trigger(2), then you can click on the '+' button to create the campaign (3)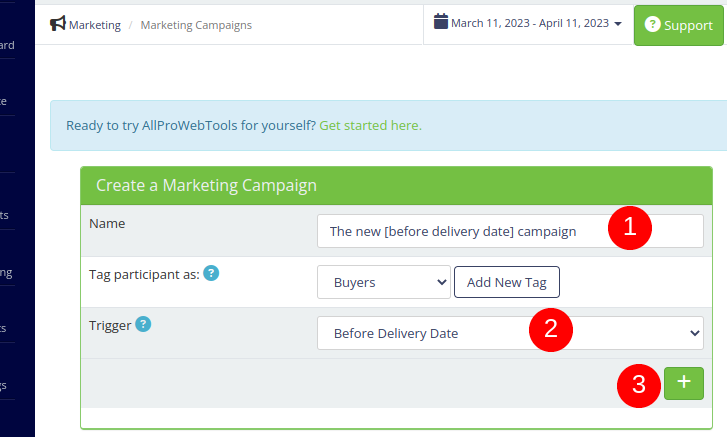 6. Now, please click the 'Edit Actions' button for the campaign and set up your the campaign sequences.


Here's an example of how you can set up your sequences:
You can set up as many sequences as you want whether they're email sending(1), text messaging(2), tasking(3) or even removing participants from the campaign(4) and the system will run each one based on the time you have specified, even if you enter the latter date first.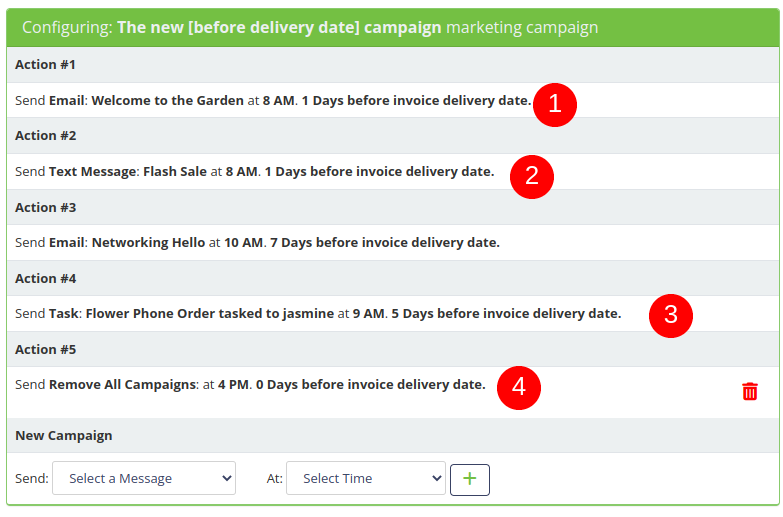 You can also set up tasks to automatically send to your staff as part of the campaign. For instance, you might want someone to check all the items that will be loaded onto the truck one day before the delivery date. If they have an app notification, they will see it on their phone as well.
1. To give your employee tasks. First you have to create a task template by simply going to the '+' (1) on the top right corner of your screen and selecting 'Task' (2).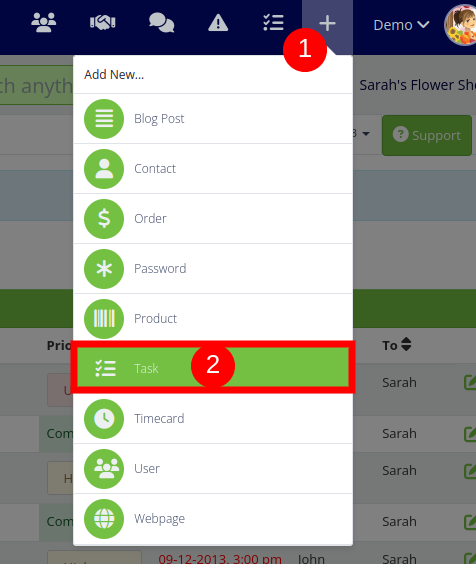 2. Click on the '+' button on your far right again, this time to create the template itself.

3. You can click on the 'Add New' button.

4. When you're done, don't forget to click on the 'save' button.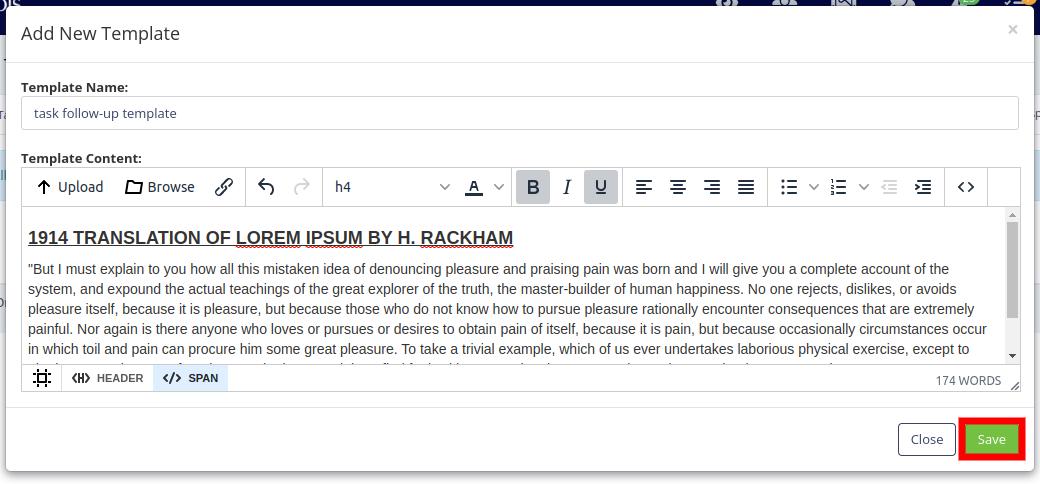 Finally, to enable app notifications for your staff, go to the 'Settings' section and select 'Users'.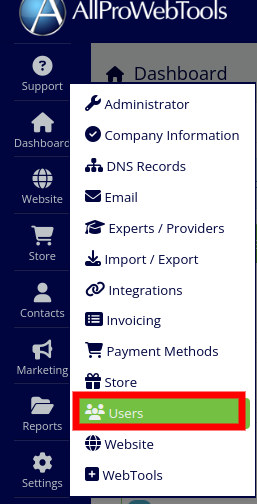 You can make adjustments on the 'Settings' or 'App Notifications' tab to edit the user you want to enable notifications for. Turn on notifications for that user and they will receive app notifications on their phone.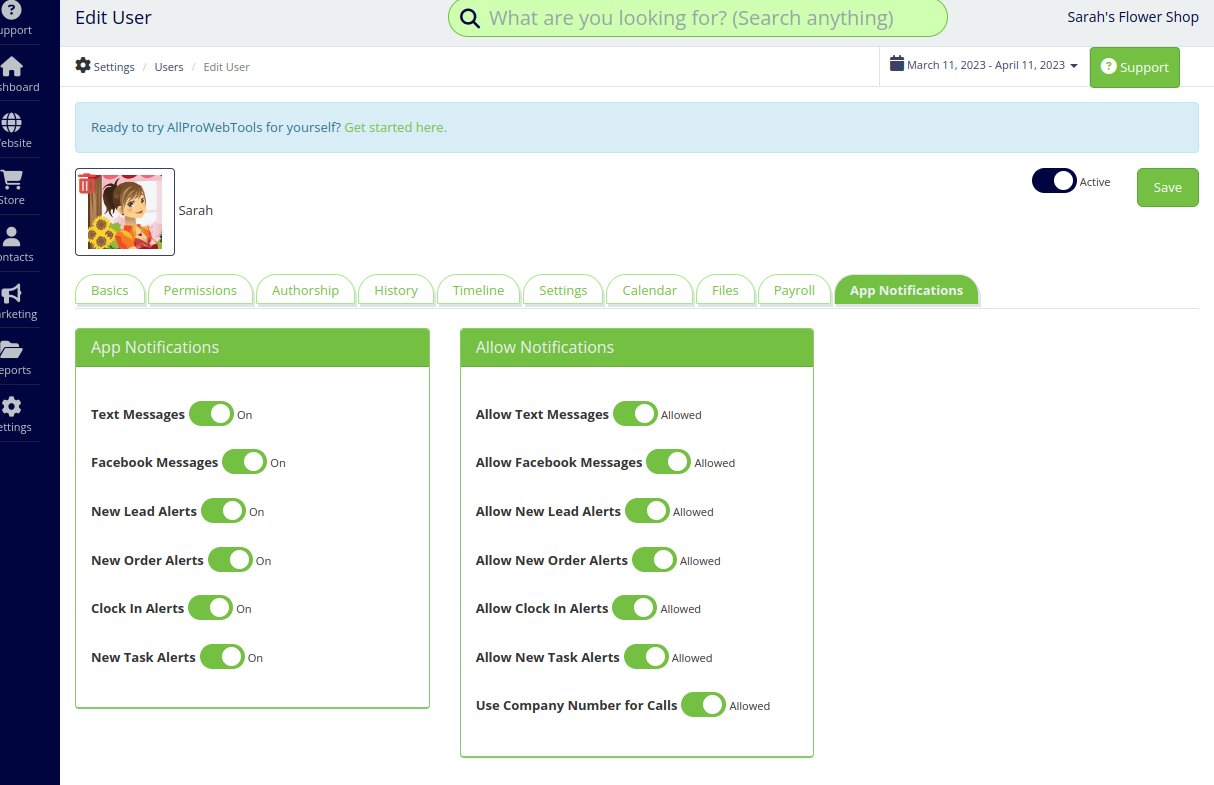 Please note that you can create only 1 of the 'before delivery date' campaign and it will reflect on every single orders you've set the date for.


Here's the video that will show you how to set up the 'before delivery date' campaign
I hope this step-by-step guide helps you use the newest AllProWebTools feature for automating marketing campaigns before delivery dates! By following the steps outlined in this article, you can easily set up and activate your campaign and start reaping the benefits of this powerful new tool.
Archives
Subscribe