10 Signs your Small Business's Website Needs a Redesign
By: Andrea Lotz Monday April 6, 2015 comments Tags: small business, website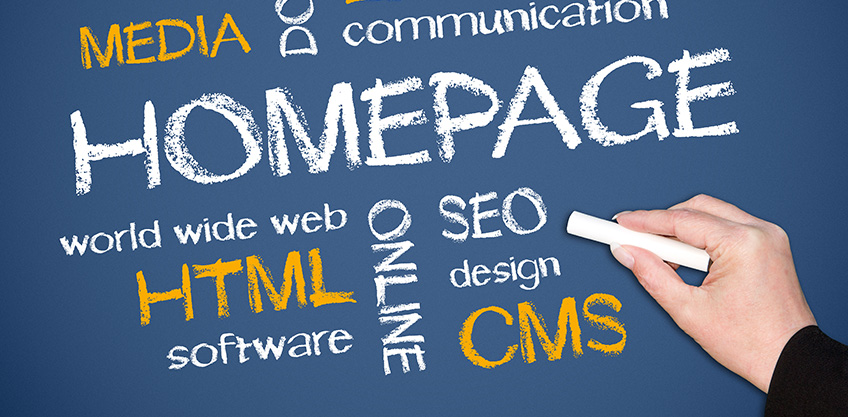 It's tough to please everybody with something as personal as a website design. Fortunately, it's much easier than it used to be for a business owner to keep their website appealing to those that matter.
When it comes to your website, there are three entities that you need to please: your customers, your own company and its needs, and, of course, search engines.
This spring, let your spring cleaning extend to your small business's website and reap the benefits in increased conversion. Here are the top 10 website problems that indicate you need a redesign, and what you can do to fix them!
For Your Customers' Sake . . .
It's inevitable: potential customers judge your business's credibility based on your website. Anything that makes your website look untended, as in the signs below, could cause site visitors to try somewhere else.
1. The Design Isn't Mobile Friendly
This is about to become very important. On April 21st, Google is likely to start penalizing non-mobile responsive sites in searches from mobile devices.
Making your site attractive, easy to navigate, and clearly readable to mobile users is a crucial spring cleaning priority. If you aren't sure if your site is responsive, click here to find out.
2. Navigation is Confusing
How do you expect to get visitors to your deeper pages if they can't even find them? Make sure your website's navigation is visible, well-organized, and customer-focused. What are customers using the search bar to look for on your website? Those pages might benefit from more navigational prominence.
3. Your Design is Outdated
Design trends change frequently, so try to find a classic design – the equivalent of a little black dress – to reduce time and money spent redesigning.
Simplicity – avoid clutter, especially on the homepage
High quality images
Call to action – is it clear what you want visitors to do?
4. Elements Aren't Working
Nothing signals an out-of-date site like broken components, or ones that are annoying to viewers.
Broken links/images
Flash elements
Anything that triggers an error message
Though these are usually easily fixed, frequent broken elements could indicate that your site is disorganized or being mismanaged.
5. Your Site is Slow
If your site is really slow, Google will actually penalize your search ranking. More importantly though, as many as 50% of people will abandon a page that takes longer than about 10 seconds to load. Some simple updates could dramatically improve loading speed, and conversion.
6. Lack of Frequent Customer-Focused Content
Customers are coming to your site looking for value. Whether that's a product or service they need, or if they're just looking for information, the more you provide, the longer they'll stay. We recommend including a blog on your site that provides your visitors with content written specifically for their needs.
For Your Business's Sake . . .
Ultimately, if your website isn't doing all the things your business needs it to do, you're in need of a redesign. First, think about this in terms of what information you want to gather from your website. Then, think about what you want it to convey about you. Finally, consider how easy it is for you as a business owner to maintain the site and keep it up-to-date.
A site that isn't meeting all three of these needs is limiting your business's potential – consider an update to make your website work harder for you!
7. Your Website Doesn't Capture Leads
Capturing leads from your website ensures that, even if you don't make an immediate sale from your website, you have the opportunity to try again. A prominent lead collection box on your homepage is one of the most important components of your site.
Here are some tips for setting up a great lead box:
Include a clear call to action
Offer some kind of incentive (downloadable content, newsletter, coupon)
Limit yourself to 2-3 fields – only ask for what you really need
Set up automated emails to send when a lead box is filled out
Information should go straight into your CRM
8. Your Branding or Messaging has Changed
Consistency is a very important principle of branding. If you've changed the way you present your business in person or on paper, your website needs to be changed to match.
9. You Can't Update Your Own Content
Of course, if you can't update your content without calling up your web developer, it's pretty hard to keep things up-to-date. Content Management Systems (CMS) allow your developer to continue managing the more complex code, while allowing you to update the content with no more difficulty than updating a Microsoft Word document. For example, AllProWebTools is a CMS, with an easy interface that allows you to change the words, add pictures, and create new pages yourself.
For Google's Sake . . .
The last entity your site has to cater to is the almighty search engine, which has the power to put your site in front of your customers, or not. SEO best practices change with every new Google algorithm, and it's important to stay aware of what Google expects from your site. Whether you do this yourself or hire someone else, you can't afford to ignore searchability.
10. Your SEO is Out of Date, or Nonexistant
The following can all impact your business's searchability. Some of these are easy to fix, others are not – but a website overhaul can get you well on your way.
Keywords that are too general
Content with too low or too high keyword density
Links to or from disreputable sites
Visitors don't get any deeper than the homepage
All of the previous 9 website sins
These tips only scratch the surface of evaluating your website. For a more thorough consultation, consider contacting AllProWebTools to learn about your specific site.
What are some other website sins that impact business owners? Let me know in the comments!
Archives
Subscribe