3 Tips to be a Better Boss (Even If You're Your The Only Employee!)
By: Andrea Lotz Tuesday January 27, 2015 comments Tags: small business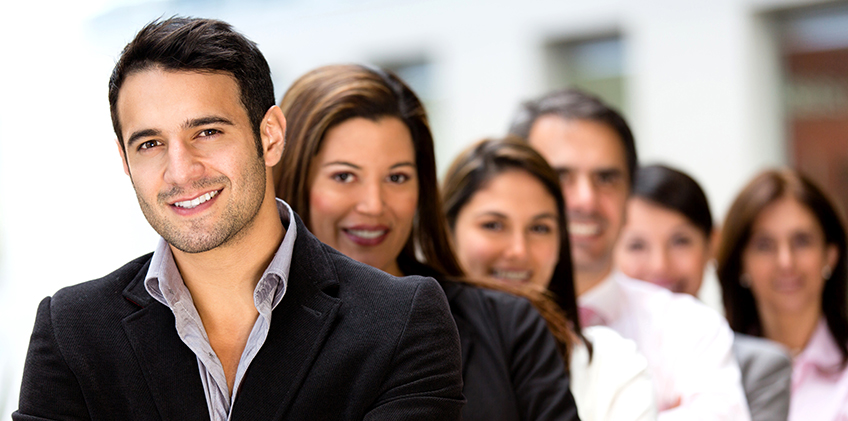 "I wanted to be my own boss."
We hear this all the time from small business owners here at AllProWebTools – it's one of the most common reasons people decide to turn entrepreneur.
Here's the problem: being a boss isn't always fun. In fact, it's really hard work!
Whether you're directly managing employees, managing managers, or even just managing yourself, bosses have a big responsibility. Good or bad, your management style shapes the culture, efficiency, and growth trajectory of your business.
With the stakes so high, it's important to be very intentional and proactive. Developing yourself as a leader, learning about your unique style, and investing in smart management technology should be a top priority.
Here are our top 4 tips to become the best boss you can possibly be.
1. Get to know yourself. Then get to know your team.
There's no one way to be a leader. The philosophy of "you have it or you don't" is a myth. Everyone "has it," but "it" looks different for every individual.
Everyone has different strengths and weaknesses. Your strengths give you the power to lead, and your weaknesses hold you back – if you let them. To tap into your inner awesome boss, the first step is to identify those strengths and weaknesses.
Take a personality test: There are literally hundreds of tests that can give you insight into your leadership style, interpersonal style, and personality traits. While it's important to maintain a level of skepticism with your results, you can learn a lot about yourself this way. I recommend starting with the Clifton StrengthsFinder.
Keep a journal: There's no better way to get to know yourself than to keep a journal. When you take time each day to consider your thoughts, worries, goals, and activities, you can't help but become more self-aware.
Meditate: Taking even a little time each day to clear your mind helps you identify your preoccupations, thought patterns, and goals. It can also make you cooler under pressure, more present in your day-to-day life, and can greatly reduce stress – good news for aspiring leaders!
Commit to learning: We recommend reading at least one leadership development article each day. Entrepreneur and popular books are great places to start, but we recommend finding a blog or writer that really speaks to you. Search for leadership blogs that are specifically aimed at small business owners to get the most applicable advice.
Using Twitter to follow writers, thought leaders, and business owners you admire is another great way to access interesting material. Podcasts, webinars, and other events are also important time investments, and taking a leadership class can be life-changing.
These strategies are also great habits to encourage in your team. You can help your managers to become better bosses, and also create a better team, where everyone knows how they contribute to the group. This is an example of creating an intentional workplace culture of self-awareness.
2. Make smart software choices
Choosing the right business management software sets the tone for a strong business management style. It's important to set yourself a strong foundation, which can grow alongside your business and you as a leader. Here are our best tips:
Opt for simplicity: Find software that isn't too bulky for your needs, but still has scope and power to do it all. ERP software for small businesses is a great way to get an all-in-one solution without a high price tag or tons of features you don't need.
One is better: Why buy five software solutions, when there's one solution that can meet all of those needs? Giving your team just one software solution to learn saves them time, and ultimately saves you a lot of money. Good bosses are efficient, and so is good software.
Let the software be the boss for a while: Using a Workflow Timeline and a good tasking system allows you to take a more hands-off approach with your team, without losing visibility of what's going on. Spend less time in meetings, while reaping the benefits of having your staff on a long leash – without any of the risk.
Even if you're a solo-preneur, choosing a great software solution can make you more productive and make your company grow faster.
3. Actively shape company culture
As the business owner, no one is more responsible for company culture than you are. We recommend taking a proactive approach to company culture. Part of that is following the other three tips. Knowledge of self, intentional development, and good software decisions pave the way to greater efficiency, workplace collaboration, and stronger leadership.
The rest of the work is encouraging your desired company culture in your employees, managers, and even in yourself. Consider:
Workplace environment (open office, closed office, or hybrid)
Collaboration and camaraderie
Flexibility of hours
Basis for reward or promotion (commission, performance-based, etc.)
Pace of workload
Methods of communication
Being a good boss also means considering company culture in your hiring decisions. It's great to hire someone who will fit in well right away, but it's even better to hire someone who will help move the whole company toward your desired culture.
There's much more to consider, but these tips will get you started. Spend time thinking about what your ideal company looks like. Ask your team as well – they will offer unique perspective.
A healthy, thriving, and productive workplace culture is the product of a self-aware, intentional, savvy boss. You can be that boss! Get started today!
Do you have any other tips to be a better boss? What blogs and sites do you use for self-development reading? What are you doing to shape your company culture? Let us know in the comments!
Archives
Subscribe