5 Spring Cleaning Tips from Small Business Owners
By: Andrea Lotz Friday April 3, 2015 comments Tags: small business, tips
Are you ready for spring cleaning? Spring cleaning for a small business is more than just vacuuming and wiping down the desks – it means taking a good hard look at what's working and what isn't in your business. This month, AllProWebTools will be publishing three blogs per week with tips and tools to help you get your small business organized, streamlined, and ready for growth this spring.
We get most of our good ideas from small business owners. Our whole software system is built based on the suggestions of small business owners, after all. So we decided for our first post, we'd ask small business owners what their best tips were for spring cleaning. They gave us some awesome tips, and we chose the five best to feature. Get inspired!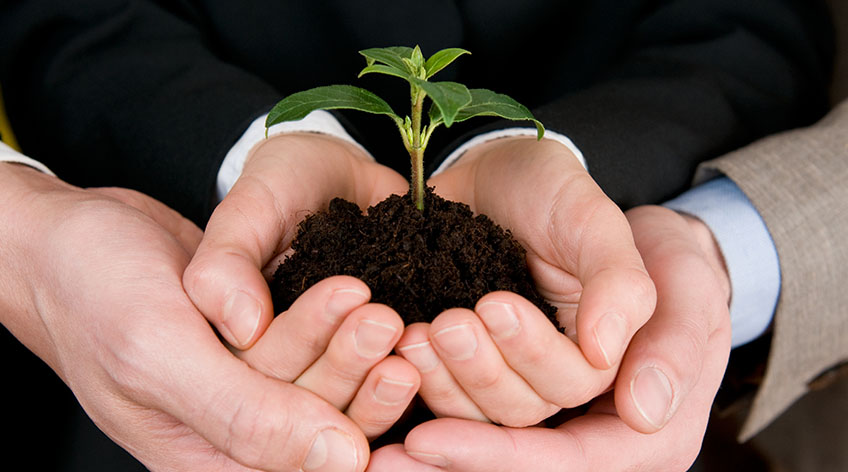 1. Automate small maintenance tasks
Dan Scalco, Owner of Digitalux: Digital Marketing Company and SEO Agency
There are two types of "activities" that business owners engage in: maintenance activities and growth activities. Maintenance activities keep your business operating at status quo – they keep your customers satisfied and they solve problems as they arise. Growth activities are different. No one will notice if you don't do them, but making the time can unlock potential you didn't know was possible.
Dan Scalco, owner of Digitalux, recommends "delegating small, tedious tasks to a virtual assistant or automating them." This is great advice – freeing up time, resources, and energy for growth should be the main goal of your spring cleaning efforts.
Scalco said, "Although these tasks might only take a few minutes for you to complete, add up enough of them and they can take over your entire day, distracting you from the real work that needs to be done."
2. Look for unconventional sources of quick content
Hoyt Bangs, Budding Co.
Creating content that resonates is a very important growth activity – don't underestimate the impact, good or bad, that content can have. However, finding creative sources of easy content is vital. There are probably many more sources of valuable content in your business than you realize.
Hoyt Bangs of Budding Co. had a great example. "Each year we film the entire yard and store," he said. "We open last year's footage and compare it to this year's footage on two screens. It is a fast way to measure progress and see if anything is missing or needs to be updated."
Budding Co. realized that this spring cleaning maintenance task is also a great source for content.
"This footage is then used to create social media videos," said Bangs. "We cut into specific product categories and edit it with a voice over about the product."
3. Break Up with Dead-End Clients
Linda Parry, Esq., CEO of Product Launchers
This is a tough one. It can seem almost impossible for small business owners to "break up" with clients. Customer relationships in small businesses tend to be closer than in enterprises, and ending things is often taken personally.
Linda Parry, CEO of Product Launchers recommends evaluating your client base, looking for "clients that are paying too little, you're not generating results for, or are a burden on your resources."
Why bother? First of all, you might be surprised to find that some of your problem clients are actually costing you more than they're paying. Breaking up with them could actually save you money, not to mention time and energy.
"It's liberating," said Parry, "and will open yourself up to new opportunities."
4. Update Your Marketing Campaigns
Shaun Caldwell, Charlotte Print
Although you should monitor and update your marketing campaigns all year round, once a year it's a good idea to give things a real reboot.
Shaun Caldwell of Charlotte Print recommends staring with evaluation. "We take a look at where we've spent marketing money and decide if there is a smarter way to direct those funds," he said.
The next step is to identify campaigns that are out of date. Caldwell said, "We look at all of our online and offline marketing materials – from business cards to tip lists – and decide which ones could use an update. We look for changes in contact information, or if we need to add a social media account."
Finally, spring is a great time to start trying out new campaigns. "We do a lot of testing before any major role outs to minimize wasted money," said Caldwell. "In some cases if we get a strong response rate the residual effect can carry on for months down the line."
5. Help Employees Organize their Time
Slisha Kankariya, Four Mine Co LLC
Just because your employees are working hard, doesn't mean that they're being as effective as they can be. According to Slisha Kankariya of Four Mine Co, "The most important organization that a small business can do is ensuring that all members of the team organize and prioritize their time."
This is one of the reasons that AllProWebTools handles tasking the way we do. Our tasking system is set up to prioritize daily tasks, giving employees an easy to do list with Urgent, High, Medium, and Low priorities.
Kankariya recommends that each staff member has a to-do list for the day. "Share these lists with each other to ensure that everyone is geared up for a productive and organized day," said Kankariya. "This will also help to ensure that everyone is spending time on what the company priorities are."
Taking the time to evaluate your workflow management and processes is a crucial spring cleaning step.
What do you do for "spring cleaning" your small business? Let us know in the comments!
Archives
Subscribe