5 Ways Business Owners Can Stay Connected to Their Business While Traveling
By: Andrea Lotz Monday August 10, 2015 comments Tags: working remotely, vacation
Owning a successful small business takes a lot of work, time, and attention. From managing employees, to marketing, to caring for the customers and making sure they get everything they need, there isn't a lot of room for error.
When you're on-site, you're in control. You can react to new information, do what it takes, and respond to a crisis. But what happens when it's time for a much-needed vacation? Or if you need to travel for a conference? Even leaving for one day can throw things out of whack. How do you stay on top of everything at the office, while staying fully present where you are?
The good news is, it has never been easier to manage business from anywhere, thanks to the internet and the cloud. To make your travels less hectic and more organized, here are 5 tips to manage your business while on the go.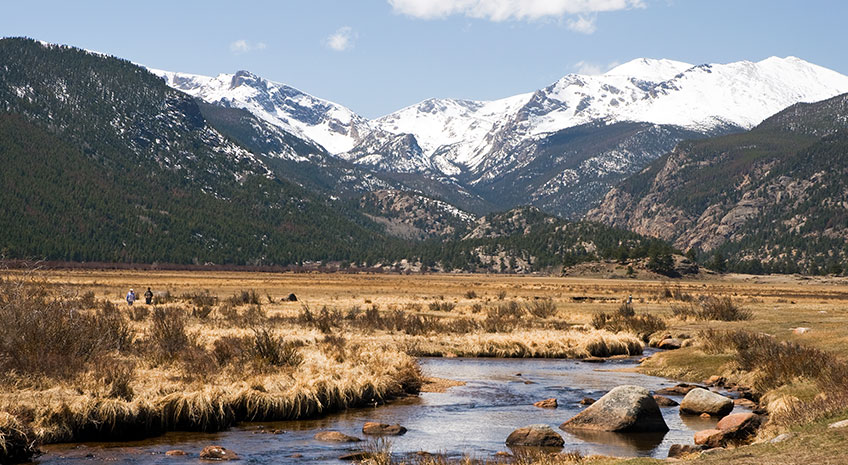 1. Scope Out Your Destination Beforehand
Making sure you are able to stay in touch with your office is critical when managing your business from afar. To lessen the chances of connectivity problems, here are a couple of things you need to do as you are packing your bags:
Check Phone Coverage: This is especially important if you are going out of the country, but is even helpful out of state. Your service provider is armed with valuable information about the strength of service in the area you are heading to. If service is patchy or non-existent, they can usually advise you on other options to help you stay in contact with important people.
Check Internet Coverage: Map out the internet service at your destination. Locate Wi-Fi hot spots, double-check your hotel for internet service, etc.
Make Sure a Landline Will Be Within Reach: In case your cell service does go out on you, having a landline available allows you to keep in touch if you really need to. These are usually included with your hotel room. I recommend calling ahead of time to find out the contact information for this line, so you can share it with your employees.
There aren't too many places left where you won't be able to easily access reception and data, but it's important to be prepared.
2. Plan On and Off Time
Whether you're traveling for business or going on vacation, it's important to keep your mind in the present. The best way to do this is to divide up your work time and your "now" time. Let your employees know when you will be available, and when you will not.
You can bend these rules once you're there, but sticking to a schedule will help more get done back at the office, and let you be more fully present wherever you're traveling.
3. Manage Your Business Information with the Cloud
There's nothing worse than sitting down to get work done and realizing you don't have the information you need at your fingertips.
This is what makes the cloud a life-saver for small business owners. It gives you the capability to store company data in one spot that you can access whenever and wherever. There are a variety of cloud services available, but these are some of the best:
Google Drive: Allows you to create and edit documents in the browser, display files whether or not you have the program they are created with, and ties in with other Google products and services.
DropBox: Another great tool to share files.
AllProWebTools: Makes passwords, website content, reports, and more available from any internet-enabled device.
Cloud storage is a great way to keep information up-to-date and organized, and creates a virtual workplace that lets you and your employees be productive from anywhere.
4. Empower Your Employees
Your employees are key to successfully managing your business while in another locale. Make sure they have all the information and tools they will need to keep everything running while you are away.
Give everyone clear priorities and tasks to work on while you're gone, including checkpoint deadlines. Give everyone a rough outline of what needs to be accomplished while you are gone, and make your expectations transparent.
But things inevitably change in a small business, and you need to make sure your employees are prepared for that as well. At AllProWebTools, we've found that a policy of total internal transparency empowers employees to make decisions, collaborate independently, and best serve customers.
We use a tool called the Workflow Timeline to keep everyone in the loop. It's basically a live feed, like a social media timeline, with important business updates visible to the whole team. For us, that includes new orders, internal client notes, tasks, new leads, and more.
This way, employees always have an eye to the big picture when they're making independent decisions.
5. Don't Stop Managing
Empowering your employees is crucial for success while you're away, but don't loosen the reins too much. It's important to be able to monitor daily business progress, both while you're away and in greater detail once you return.
You need to be able to easily see what your employees have been working on, how long they've spent, and what customers are involved. You also need to stay on top of new orders as they happen, keep an eye on revenue, and watch for new leads.
But it can be difficult to access all that information in an easily-digestible format. Calling and getting a granular blow-by-blow from an employee isn't an efficient use of time, and it's prone to human bias.
Using a Workflow Timeline and tasking system helps you keep an eye on things no matter where you are, while allowing you to scroll and skim to look for important updates. Then, based on the activity and the needs of the business, you can realign if necessary. It's like being in the office without actually having to be there.
Archives
Subscribe