5 Essential Tools Every Entrepreneur Needs to Start a Business
By: Aubrey Blankenship Thursday September 14, 2017 comments Tags: small business, entrepreneur, technology, allprowebtools
All boot-strapping entrepreneurs and small business owners know that keeping costs down and maximizing your time is essential when you first start a business. Unfortunately, many small business owners fail by conserving too much. Some are so frugal with their money that they don't invest in vital resources and end up risking the overall success of their business. Others pay too much money for products and services they don't really need in an effort to conserve their time - going broke in the process.
To truly build a successful business you do need to conserve your time and money, but equally important is knowing when to invest in products and services that will help you get ahead. With this in mind, we have created this post to help you understand the tools you need to start a business. We hope it provides you with the necessary direction to find the balance between saving your money while conserving your time.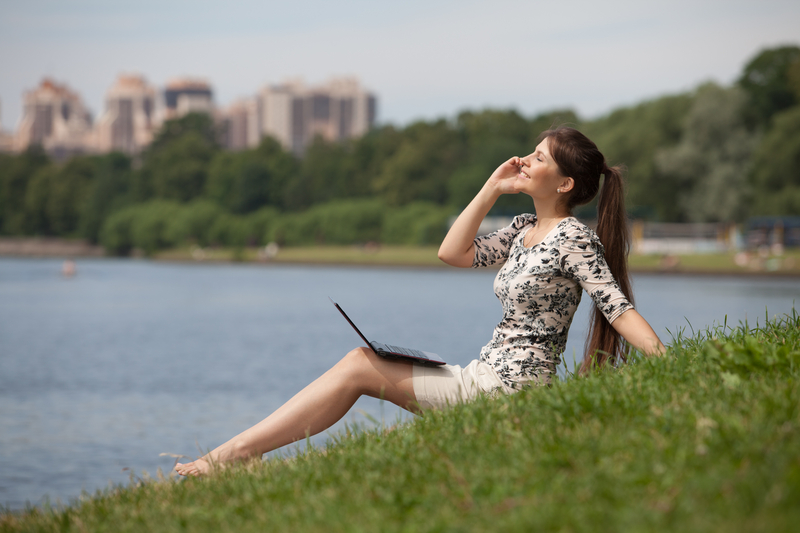 1. Build a Website on a platform you can control
Yes, the majority of small business owners realize they need to have a website to be seen as a real business. However, many business owners forget to ensure they can manage the website themselves once it's live. We have spoken with countless small business owners who cannot make any changes to their website because it was created by someone who wrote the code themselves. This makes it very difficult, and expensive, to make changes as their business expands. Likewise, many small business owners will get a friend or family member to build a website for them for no cost, only to find their website is not optimized for search engines and therefore, no one can find them. Our best advice to all small business owners is to hire a professional to build your website, but to ensure they build it on a platform you can control once complete. AllProWebTools offers a user-friendly website platform which is included in our base package for only $10/month. Another good option is to build on a number of other affordable Content Management Systems and pay a hosting provider a fee to host your website on their servers.
2. Pick 1-3 social media channels and start building a presence
Today, people expect any legitimate business to maintain a presence on social media. This doesn't mean you have to post something everyday, but you should be communicating outwardly on your social media channels at least a couple of times per week. You can hire a social media company to post for you, or invest in a program like Hootsuite or Buffer that allows you to schedule posts out for weeks at a time. This will help you maintain a consistent presence on social media without taking up too much of your time. Start as soon as possible so your social media audiences can grow along with your business.
3. Start using a Customer Relationship Management (CRM) tool
As your business grows, you will constantly be meeting people, and remembering how you met each person, what they were interested in, and whether or not they had any need for your services, is essential. Every time you get a new business card you should input that information into your CRM, along with how you met, any interest they have in your business, challenges they are having at the moment, and what their ambitions are for the future. This will help you tremendously when you go to pick up the conversation with them again in the future. Once entered into your CRM, you can set follow-up reminders to reach out to them at a later date and keep track of the ongoing dialog. Keeping good notes and setting follow-up reminders in your CRM will dramatically increase your opportunity to do business with each connection you make. If using a CRM helps you drive more business (and it will) isn't it worth the added expense? AllProWebTools offers a great CRM starting at only $20/month, which includes a website platform, time cards, live chat with team members and more. Other options include Microsoft Dynamics and Zoho.
4. Invest in an invoicing software
Don't let your hard earned business slip away because you don't have a good system for collecting on the work you have done. Invest in an invoicing software like QuickBooks or FreshBooks and make it as easy as possible to manage and collect from your clients. Choose one that is secure, reliable and professional. It's hard enough getting the business to begin with, don't make it any harder by complicating the invoicing process.
From day one you should collect email addresses from prospects so you can continue marketing your services. Don't wait until you are a few years in before you start sending out emails. Instead, stay top of mind with your customers and prospects from the very beginning and establish clear expectations for what they can expect from you and how often. Your email list is one of the most valuable assets your business will posses. Nurture it, care for it, and in time it will produce new business.
There are many options when it comes to choosing an email provider, but with all options some some pros and cons. MailChimp is a popular option for example, but people using it miss out on the ability to keep track of the actions of any one individual over the long term. AllProWebTools'&nbsp email marketing tools sync with our CRM, so you can see at a glance what emails were sent and opened. You can also write notes on each contact, set follow-up call reminders and send individual emails directly from your AllProWebTools portal, keeping all important data in one place.
There are many additional technologies and services you may need to invest in to truly reach the level of success you want in your business, these are just a few of the essentials when you first start out. But as your business grows, don't be afraid to add additional technologies. The questions to ask yourself before adding additional technology services are: Will this help me generate new customers? Will this help me manage my current customers? Will this help me save time? Will this help me save resources? Remember, lack of investing is the biggest threat to your small business success. Give your business every opportunity to succeed by giving yourself the tools to do it from the very start.

AllProWebTools has everything small business owners need to build a successful business. Contact an AllPro Expert today to learn what we can do for you.

Archives
Subscribe