By: Casey Sutton Monday March 16, 2020 comments Tags: conversion tracking, webpages
Conversion tracking shows you how effective your ads are by tracking how they lead to customer activity and the desired conversions. By adding a code to your website, you will be able to see all the traffic pulled in by those ads and how your customers interact with your site. While AllProWebTools already offers tracking, you can track from third-parties such as Google, Bing, Facebook, etc.
There are two different types of webpages that you can add this to; built-in and custom webpages.
Built-in Webpages: pages that come with AllProWebTools.
Custom Webpages: pages that you add yourself.
Built-in Webpages - Adding HTML Conversion Tracking Codes
1. Go into your Settings tab, and click Administrator.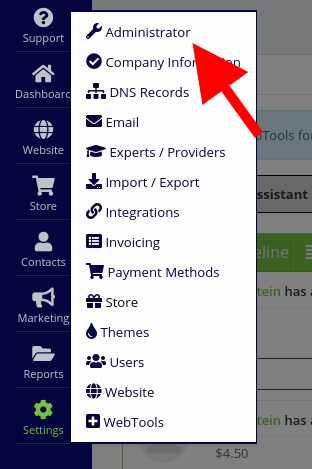 2. Under "Theme Editor," you will click on the page that your Conversion Tracking code is made for.
3. To change pages click on the box labelled "File Loaded," and find the page you wish to put your conversion tracking on, such as these:
Header: At the top of every page on your website.
Thank You Template: Appears after the visitor signs-up or purchases a product.
Product Template: Allows visitors to see the products that you have available.
You will follow the instructions given to you on where to place the code from the provider of the code.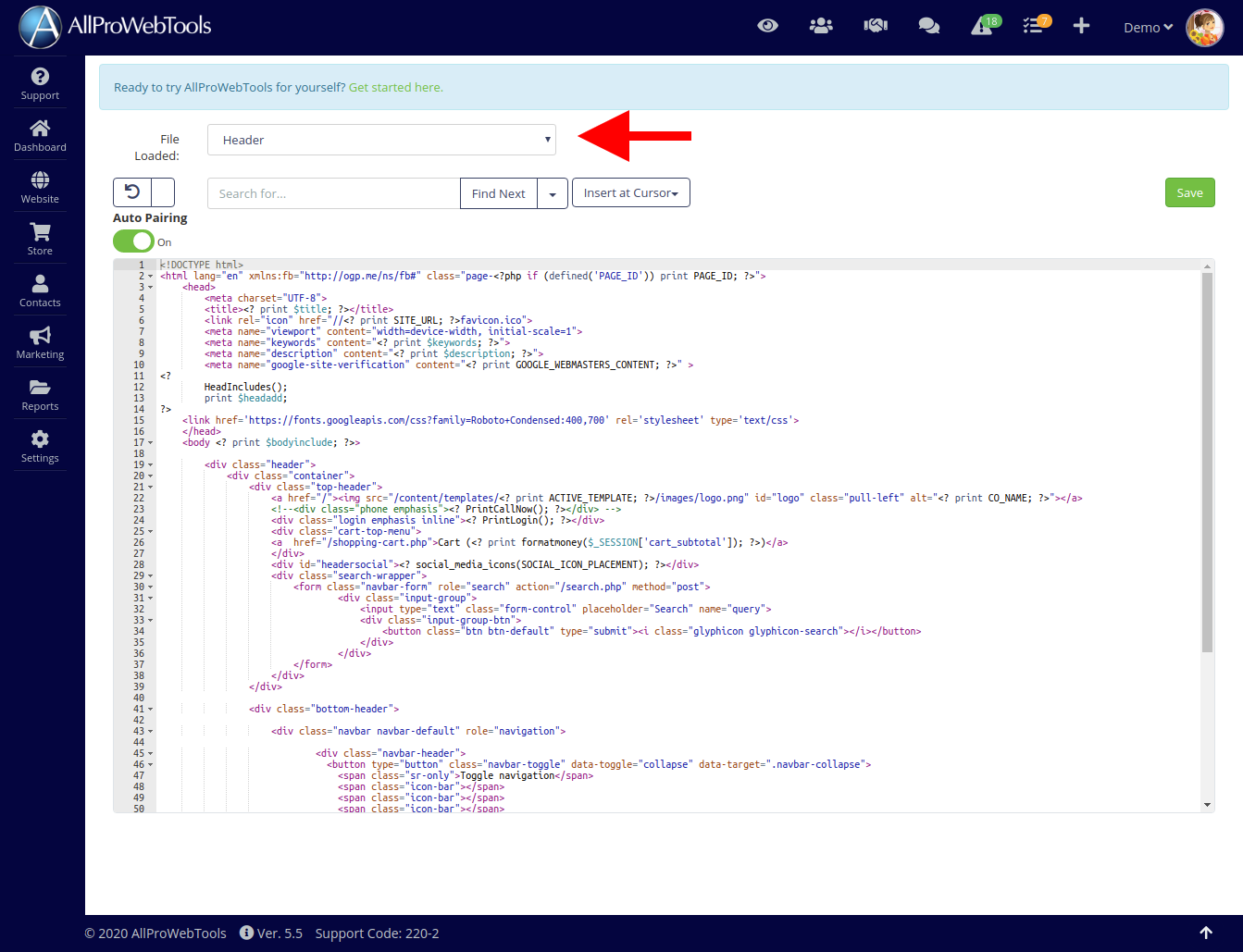 Custom Webpages - Adding HTML Conversion Tracking Codes
1. Go into your Website tab, and click My Webpages.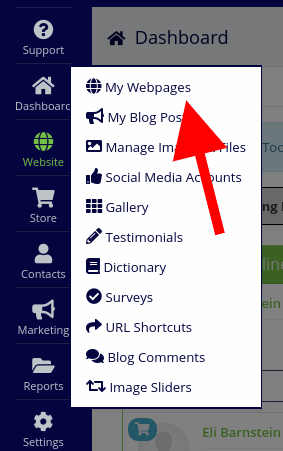 2. Find the webpage you would like to add the code to, and find the "Gear" symbol, and access the Settings.
3. Under "Page Settings," you can add your code in the box next to, "Add to HTMLfor this page only."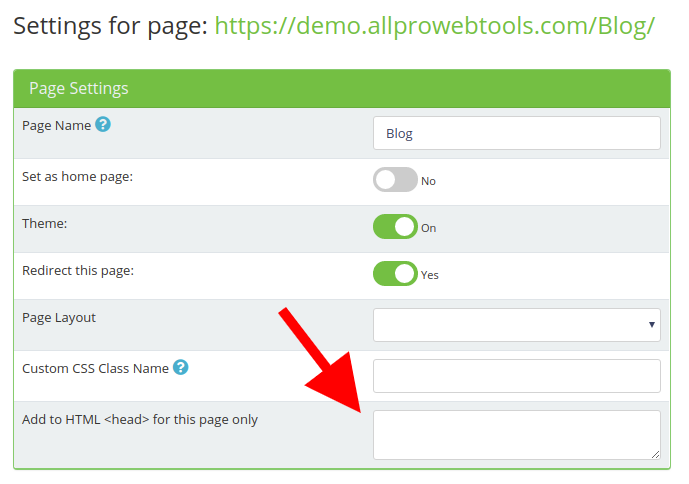 Archives
Subscribe