Featured Entrepreneur: Tony Raburn
By: Andrea Lotz Friday August 14, 2015 comments Tags: networking, partners, ERM, Tony Raburn
Do you ever feel like your networking efforts to promote your business lack direction? That you aren't getting the results you expected, or the kinds of connections you hoped for?
Tony Raburn, founder of Extreme Relationship Management (ERM), has made it his mission to solve this perennial problem of small business owners. He has developed a proven system that helps entrepreneurs get better results from their networking efforts, in part by simply changing their mindset about making connections.
He was kind enough to share some of his networking insights with us. He'll share even more at our upcoming AllProWebTools 4 Launch Party, where we'll make a very exciting announcement about AllProWebTools and Extreme Relationship Management. To learn more, you'll have to attend the event!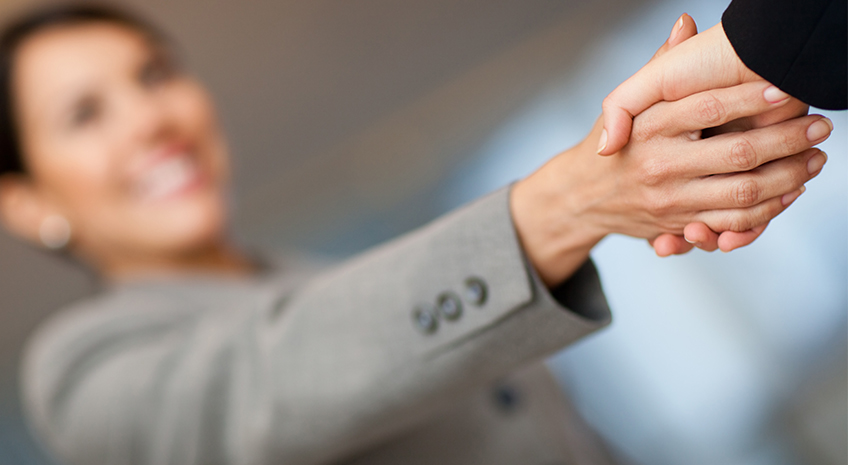 Networking is Worth the Challenges
Tony founded Extreme Relationship Management to solve a problem that nearly every entrepreneur encounters: Networking is time-consuming and it's hard to set and achieve concrete goals. But it's totally necessary, and when done correctly, leads to rapid growth.
Networking, confusing as it can be, remains one of the strongest ways to develop professional connections. It's more personal than social media, and helps people connect in a more genuine way than they could online.
"Small business owners, in particular, turn to professional networking when they realize that developing personal relationships is the best method of producing referrals and a customer base," Tony says. "People give referrals to people they know, like and trust. Those qualities are difficult to create over electronic mediums."
Serious professionals can't afford to ignore networking, but the challenges remain, and are difficult to solve without help.
Networking, Not "Guess-Working"
Most business owners are familiar with the frustrating feeling of uncertainty and aimlessness that can accompany networking. Even if you learn all the techniques (perfecting your introduction, business pitch, messaging, body language, sales funnel, etc.) and implement them perfectly, it's still easy to feel directionless.
"I was going to networking events with my sales director and I saw all this insanity going on," Tony says. "Business owners everywhere were doing what we call 'guess-working.'"
At ERM, guess-working means approaching people at random, looking to turn everyone they meet into a customer. There's little consideration for other types of connections, and no clear process for prioritizing contacts they do make.
"After attending many networking events over the course of weeks or months, these people begin to lose hope because their expectations of finding people who are prospective customers are not met," Tony says. "In fact, the opposite seems to happen: everyone else in the room is trying to sell to them."
This disappointment is what puts many business owners off networking. But ERM has found that the feelings of aimlessness and frustration are due to a fundamental misunderstanding of the purpose of networking. And a simple mindset change is the first step to truly productive, efficient networking.
Quantify the Value of Every Connection
Tony's advice to business owners struggling with networking is, "Open your mind to the possibility that everyone can be valuable, and that there are ways to find out how."
Rather than spending valuable time aimlessly pursuing leads that are lukewarm at best, ERM advocates a total shift in thinking.
"We try to create a paradigm shift in the mind of the professional networker, so they recognize that everyone they meet has some value," Tony explains. "The second thing we do is give them a system to find out how much value that person has."
ERM's proven methods include workshops, accountability partners, networking opportunities, and proprietary software to help business owners network with purpose and strategy.
"This gives them the ability to spend their valuable time with the most valuable people," he says, "rather than guessing and wasting their time with some of the least valuable people."
But at ERM, valuable connections aren't just limited to leads. In fact, in most cases, generating a referral network is far more important than generating leads.
Seek Out a Referral Network
One of ERM's main focus is on training business owners on how to find a team of referral-generators and brand advocates, which they call your "A-Team."
But finding your A-Team takes different skills and a different mindset than just looking for leads. It requires a willingness to let go of selling, and to instead get creative about finding mutual gain.
"By recognizing that a person may never become a customer and then still having a context to cultivate that relationship, one is more likely to experience the value of the relationship in terms of referrals," Tony explains.
Part of that context of cultivating the relationship is a strategy for strategic follow-up. That means prioritizing your time based on data, rather than guesswork.
Tools Organize Networking Followup
In order to make follow-up efficient and effective, you need a data-driven strategy. Gathering this data is where ERM's proprietary software, Snowmaker, comes into play.
Here at AllProWebTools, we are always on the lookout for tools that do something amazing, and we think Snowmaker, combined with the strategies taught by ERM, is a must-have tool for small business owners.
Like ERM, we believe in the importance of making informed decisions about marketing, sales, and relationship management. Our toolkit is designed to put information in the hands of the business owner, easy to access, easy to understand, and highly actionable. ERM built Snowmaker with the same goals in mind.
Tony Raburn will be speaking at our upcoming AllProWebTools 4 Launch Party to help us announce something very exciting in the works for both ERM and AllProWebTools.
"AllProWebTools and ERM both have as our underlying mission to help the small business owner and simplify their marketing efforts," Tony says. "This is going to be an amazing event. What I'm most excited about is the impact it's going to have on entrepreneurs around the world."
To learn more, visit his website or come see him speak at our upcoming AllProWebTools 4 Launch Party, August 20th in Fort Collins. It's a great opportunity to connect with a great networking thought leader.
Click here to get your free tickets to the AllProWebTools 4 Launch Party!
Archives
Subscribe