Got a Lazy Ecommerce Website? Make It Work Harder for Your Business
By: Andrea Lotz Friday April 17, 2015 comments Tags: website, ecommerce
Does your small business have room for under performers? Probably not.
When your employees aren't meeting their potential, it's important to address the issue. You can read my suggestions on how to gracefully do that here.
But what do you do if your website is under performing? Small businesses don't have a lot of employees, so it's important that their websites work hard to take up the slack. If you use your website to get new business, you could see great results just by empowering your website to do more.
The website has become a crucial part of a small business's online presence – most of your other digital marketing efforts are probably attempting to funnel leads through to your site. It's important that once they get there, your website is powerful enough to capture their information, answer their questions, and make a sale.
Just like an employee, your website is supposed to make your job easier. Here are some common ways that a small business's website might not be pulling its weight, and what you can do about it.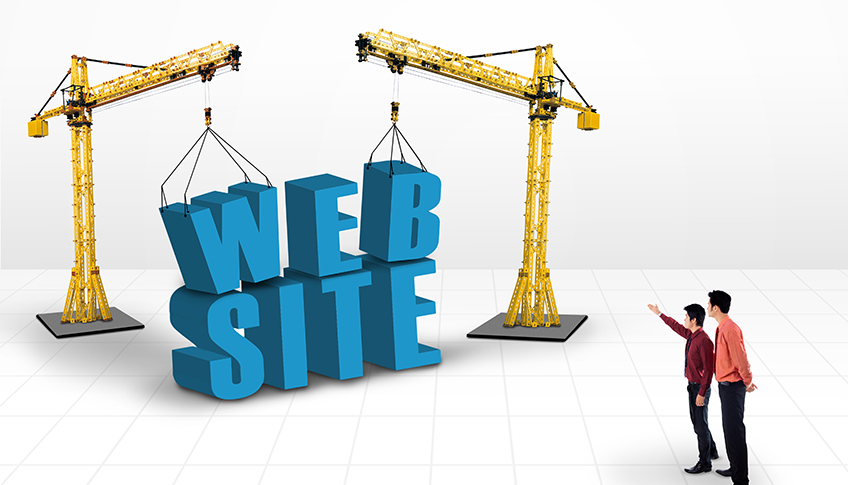 1. It doesn't connect you with customers
This should be one of your website's top goals – enabling you to make connections with prospects and customers. There are so many ways a website can do this. Think about adding features that site visitors can engage with, and providing them with incentive to do so.
A lead box is the most important engagement tool on a website. If you don't have one, you're missing out on very important opportunities to gather customer information. A lead box is a place for visitors to enter in their name and contact information.
Why is this so important? Even if a visitor doesn't make a purchase right away, you get the chance to keep in touch. It's the online equivalent of taking a business card. You might want to give them a call to qualify the lead, or sign them up for an email campaign to give them more information.
If you're having trouble getting people to use the lead box, you might want to try offering them something in exchange for their information: a coupon, a downloadable product, or exclusive informational content are popular choices.
Your site should also provide links to your social media accounts. Social media doesn't usually drive direct sales, but it reinforces your brand in the minds of your prospective customers.
Some site visitors will come to your site looking to get in touch with you! Make sure your contact information is easy to find.
For Example: One of our users, Customer Wow Project has a lead box that practically begs to be filled out. Notice the incentives they offer, and the "Access Now" call to action.
2. It doesn't make sales
If you sell from your website, then your website's ability to make sales should be your number one priority. In terms of content, make sure you provide a clear call to action that brings people into your online store.
Make it very easy for customers to place orders. Your checkout button should be highly visible – probably large and brightly colored.
Making customized suggestions for your customers is a good way to increase sales from your site. Adding an upsell feature, which suggests other products based on what the visitor has selected, provides a service to your customer while increasing revenue for you.
Your site should also be able to track abandoned carts – that is, when a user adds items to a shopping cart, but doesn't make a purchase. If you've gathered their contact information, you can get in touch. You'd be amazed how often getting in touch with an abandoned cart results in a sale – many of them just needed some help or got distracted.
For Example: Secret Compass, one of our users, has a site that drives tons of sales. It's mostly because their products are awesome, but their bright yellow shopping cart icon sure doesn't hurt.
3. It doesn't inform your customers
Many visitors will be coming to your website looking for more information. Make sure it's readily available to them!
In fact, having information available on your site can save your customer support staff a lot of time – which means you save money. Think about the following questions when considering what content needs to be on your site:
What questions do leads and customers ask regularly?
What information do your salespeople give over and over?
What information do you want to standardize for company-wide consistency?
These could be great topics for blog posts, an FAQ page, or other online content. Videos work great (as long as they don't make your site load too slowly) as do infographics and other visual aids.
Providing this content from your site has two primary functions. First, it sets your business up as an expert in your industry. Secondly, when people search online for information about your industry, your site has a better chance of coming up and attracting brand new eyes.
AllProWebTools offers a unique way to create visible content with our Dictionary Tool. Essentially, you create "dictionary entries" that explain keywords or key topics in your industry. The tool then searches through your entire site for those keywords, and links to the appropriate dictionary page. Not only does this provide good information for customers on your site, but Google also tends to like dictionary pages.
However you get that content out there, you'll reap the benefits in saved customer support time.
Note: In order to keep your content up-to-date, it's important that you can update it yourself. If you have to contact your developer every time you want to change some words or add a blog post, your website is likely to stagnate.
For Example: The information-packed website of our user Hawaiian Organic Noni is a great example. Prior to their website redesign with AllProWebTools, they spent a lot of valuable time explaining their product to people on the phone. Now, with a wealth of blog posts, articles, and other informative content, their search engine ranking has improved and their customers can educate themselves.
This is just the tip of the iceberg – there are all kinds of ways that your website can add more value to your business, you customers, and you as a business owner.
Is your website hard working? What do you wish it could do that it currently doesn't? Let us know in the comments!
Archives
Subscribe