By: Shantel Vines Tuesday September 20, 2016 comments Tags: allprowebtools, competition, G2Crowd, win
Here at AllProWebTools, we've been hard at work for the last six years, making a name for ourselves in the fluctuating industry of SaaS (Software as a Service)!
Our number one goal has always been helping small business owners, and now we've been given an amazing opportunity to widen our reach and touch the lives of other entrepreneurs like yourselves!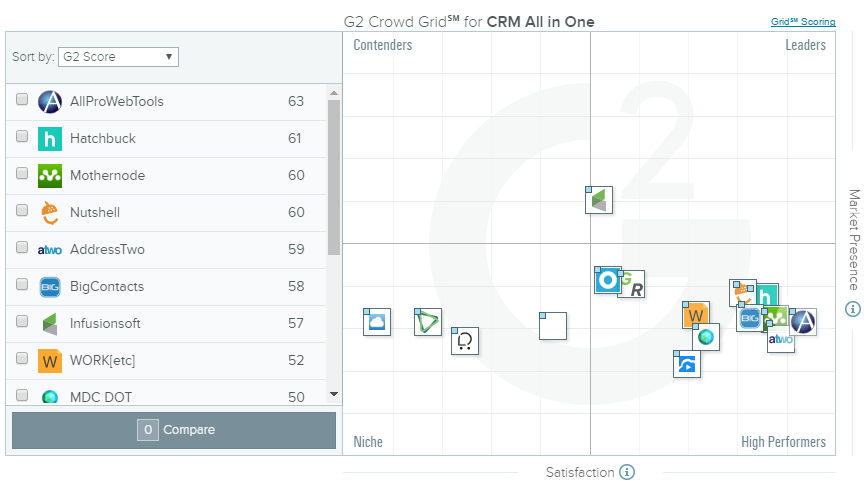 Some of you may recognize the website "G2Crowd.com," where you've left a review for us in the past (which we're extremely grateful for, by the way). Currently, there's a nationwide competition being held on G2Crowd, and we're in the lead!! The winner will be chosen based on reviews and their "G2 Score." We might be winning right now, but it isn't by very much, so we need YOUR help to boost our ranking and solidify our spot in first place!
Leaving a review is EXTREMELY EASY AND FAST!
Step 1:
Click here to go to our profile on G2Crowd
Step 2:
Click the link in the top right hand corner that says "Write a review" and login with your linkedin.com account.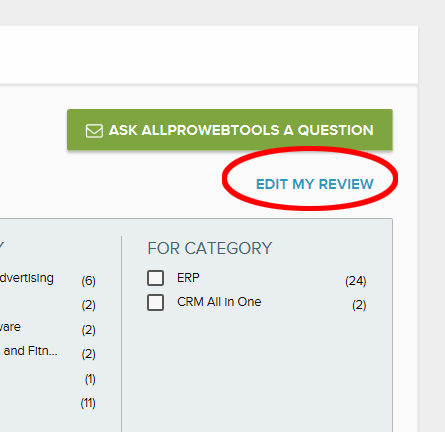 Step 3:
Please make sure that the checkbox next to "CRM All in One" is checked. Then click the link at the bottom that says "Submit Review".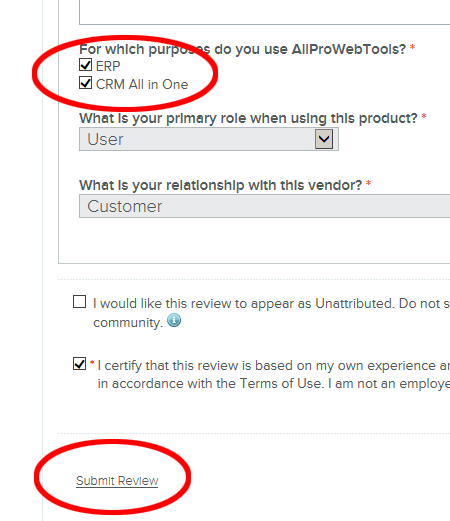 That's it - you're done!
The winner of this competition gets national recognition, press releases and whole lot of publicity that AllProWebTools could use to become an industry leader. So we're asking YOU, our amazing small business compatriots, to help us win this competition, so we can help other individuals benefit in the same ways you have.
We love and appreciate all of you, and look forward to many more years of productivity for everyone!
Archives
Subscribe