How the Cloud Puts Entrepreneurs on Cloud Nine
By: Dave Kramer Wednesday May 6, 2015 comments Tags: cloud, saas
I've been a small business owner my whole life. I started my first profitable business at the age of 8, and since then, I've never been an employee. Over the course of my career, I've started more than 10 small businesses. I've also coached hundreds of small business owners all across the country, helping them become more profitable, less stressed, and more efficient.
And I couldn't have done any of it without technology. I've been writing programs to make business management easier since I was a kid, and I'm always looking for ways that new technology can benefit the little guy.
That's why I'm so excited that cloud-based software is finally available at an affordable price to small business owners. Small business owners: it's time to take advantage. Cloud-based tools can save you a ton of money, but that's far from the only reason to get onboard.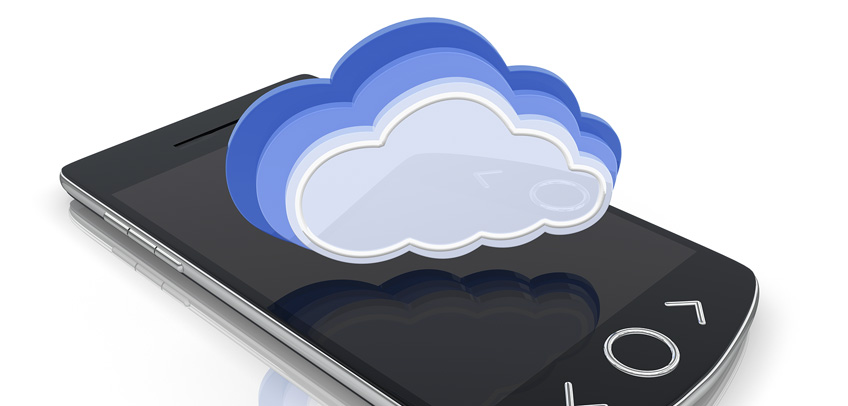 Here are 4 ways the cloud can dramatically increase your business's profitability, while reducing your stress and saving you time.
Built to Go Mobile
One of the biggest advantages of cloud-based business software is the way it takes your location out of the equation. You don't have to be at your work computer to access your tools. You don't have to be at a computer at all!
I log into AllProWebTools and do business from my phone every day. I'm on the go a lot, visiting networking events and going to meetings with leads. If I couldn't keep up with my business when I'm out of the office, I just wouldn't be able to leave the office.
The fact that AllProWebTools is cloud-based also lets my employees work remotely, so they can get things done when and where they're most productive.
Cloud-based tools provide a virtual workplace where your team can collaborate, share knowledge, and give updates without having to be physically in the same room, and without lengthy meetings.
Updates Happen in Real Time
If you use Gmail, Facebook, or Dropbox, you're already familiar with this aspect of cloud-based software. Getting updates in a real time is crucial for a small business.
In fact, I'm such a believer in the importance of information for small business owners that I made it the focus of the AllProWebTools dashboard. The main feature of the dashboard is a tool called the Workflow Timeline, which is a live feed of business updates. Just like a social media timeline, it updates in real time.
I love it because with just a glance at my phone, I can see new orders, what my team is working on, how different projects are progressing, and more. This allows me to act quickly in a crisis, armed with up-to-the-minute information.
Any tool that puts important, real-time information in your hands is highly valuable to small business owners.
Security is a High Priority
Many people express worries about the security of information stored in the cloud. It's a good thing to be concerned about security, and to carefully look into how your information is being used, stored, and shared. But the fact is, good cloud-based tools are much more secure than you realize.
In fact, it's likely to be much more secure than keeping your IT operations in-house. Reputable cloud providers are fully regulated, certified, and held to a high standard. There are people whose job it is to monitor security 24/7. Could you afford that level of security without the cloud?
It's important to know which cloud provider your information is being hosted on. Look into their credentials and track record, and don't be afraid to ask questions. You're likely to find a solution that makes you feel secure.
Tools Scale Up as the Business Grows
Here's another great thing about the cloud: it's rarely all or nothing. Most cloud-based tools allow you to choose a plan based on your needs. This saves you money, and it eliminates the problem of "feature bloat," where you have so many tools on hand that it's actually counterproductive.
The best part is, when your business grows, you don't have to buy a whole new package to replace your old tools. You simply upgrade to include the new capabilities you need.
I love what this does to a small business owner's mindset. Rather than stretching the boundaries of a tool that no longer fits the business (a reactive mindset), there's now a clear next step available. It's a clear benchmark, even something to strive for.
I built AllProWebTools with that ideal in mind. Our tools are all modular, so business owners can use what they need without paying for what they don't. But there are always more tools available, more potential waiting to be unlocked.
Things change fast in a small business, and you need a tool that's as flexible as you are.
Flexibility is what I love most about the cloud. It gives me the freedom to run my business in a way that makes sense to me. I don't have to live my life in the office, I don't have to wait for information, and I don't have to use outdated tools. Instead, I have everything I need at my fingertips, no matter where I am or what device I'm using. The cloud is indispensible to my life as a business owner.
Archives
Subscribe