How to Keep Automated Marketing Highly Personal
By: Andrea Lotz Wednesday June 10, 2015 comments
How many leads could your business handle before you lost your personal touch? If you want your business to grow, you need to keep finding new ways to increase that number.
Last week, we covered some important dos and don'ts of marketing automation. Our marketing director Paige shared that one of the biggest fouls in automated marketing campaigns is replacing relationships with technology.
Technology can be an amazing tool for empowering strong customer relationships, but only if you use it to get more personal instead of less. Automation and personalization are actually strong allies, but as your marketing outreach scales up, you have to keep these guiding principles in mind to avoid losing that valuable, personal touch.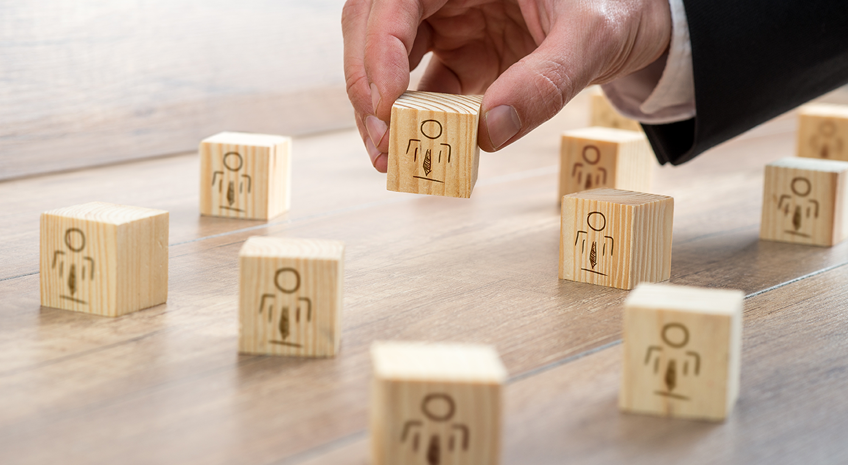 1. Give Your Branding a Consistent Voice
In writing, your "voice" is the specific way you word things that makes you sound just a little different from anyone else.
Branding voice covers your writing style for website copy, blog posts, emails, and social media posts. It also covers color choices, your logo, and other visual branding elements. Make sure you customize your website, invoicing, and email templates with the voice of your brand.
A great way for small businesses to do this is to use your own personal brand. This helps keep that one-to-one feeling that draws many people to work with small businesses. It's a good idea to write blogs, marketing emails, and newsletters in your own voice, with your byline and picture.
Writing as yourself will make it easier for you to keep an engaging, personal, and consistent branding voice. It will also make it easier for your customers and leads to identify with you.
2. Gather Detailed Information about Prospects
It's pretty difficult to reach out to your prospects as individuals if you don't know anything about them.
First priority is gathering basic contact information (name, phone number, and email) with a lead box. Offer a piece of content that offers them more information about the problem you solve in exchange for their email address, and you should see an increase in new leads from your website.
Next you need to learn more about them, so you can continue to provide them with targeted content, special offers, and more. You might include a brief survey as part of your lead box, but be very careful not to make your lead box so long that people don't want to fill it out.
Use a dashboard that offers reports on what keywords people are using to find you, and track what URLs people visited just before yours. Both of these reports can tell you about your lead's interests, the problem they're trying to solve, and where they are in the sales process.
3. Divide Customers into Buckets
At its core, personalization means reaching out with a human voice and directing your efforts to your customers as individuals. But it's a bit of a paradox, because the point of automation is that you don't have to reach out to each person individually.
Each prospect is a little different, but you can probably create a few categories. Age, specific pain point or problem, income, and other factors that don't change are a good place to start. Create "buyer personas" of your prospects. That means to flesh out a complete hypothetical prospect who is demographically similar to your prospects, and who has the same problem. The more detailed the better.
If your market is extremely niche, you may only need one buyer persona. If your market is more varied, you might have more. Use your CRM to tag incoming prospects and bucket them into persona categories. You can target each group as a whole, and personalize your voice for each group.
4. Give Them What They Need, When They Need It
Next you need to address the traits of your prospects that are likely to change: level of interest, knowledge about your product, and trust in your brand. You need to track where prospects are in the sales process based on their engagement with emails, response to social media posts, and how they interact with your website.
People who are very new to your brand and product might benefit most from informative emails containing content that educates them about the problem you solve and your solution.
Prospects who are starting to make purchasing decisions will respond best to messaging that addresses your quality and credibility. Put video testimonials prominently on your site, to show real customers talking about you and your product or service, and send testimonials in emails.
If your prospect is comparison shopping, sending them a coupon might be the final straw that converts them.
Throughout the process, keep your focus on adding value to your prospect. Always remember, you have to give to get.
5. Keep Customer Support Highly Personal
If a lot of your marketing outreach is automated, it's extra important to have a well-informed real person offering live support.
Whether that's you or an employee, make sure they are empowered to make decisions and address problems themselves. They also need to be aware of the business's branding voice, and stay consistent with that.
If someone contacts you for more information, that means they're a very warm lead, and catering to them becomes top priority. Focus on them, make yourself available, and establish yourself as a real person that they can count on.
In Summary
In all your marketing communications, focus on being genuine, social, and consistent. Whenever you're writing, imagine the buyer persona you've created and write to that individual.
Whether you're B2B or B2C, when you're creating marketing communications, you're P2P—People To People.
Archives
Subscribe