Kayla: How I Learned Confidence at AllProWebTools
By: Kayla Trefren Monday June 1, 2020 comments Tags: team work, team members, intern
Have you ever heard the phrase, "You don't know what you don't know?"
Well, this type of work has been exactly what I was looking for all along, but I wasn't aware of it until now.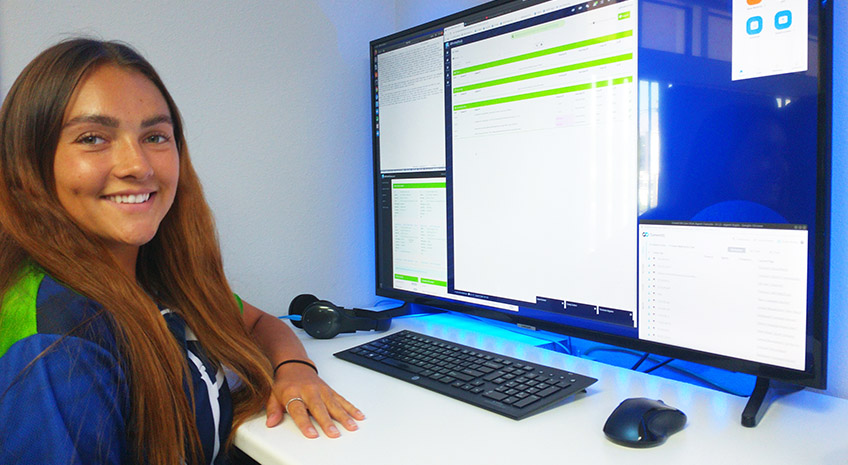 "...What did I just agree to do?"
That thought kept running through my mind as I walked through the door at AllProWebTools.
I was greeted by one of the staff members, Tommie, who gladly showed me around the office.
I got to put on my fancy AllProWebTools polo and watch in amazement as Tommie juggled support calls, demos, and tasks all the while having a huge smile on his face.
I, on the other hand, felt like I had walked into a snowball fight completely unprepared. Software? Drip campaigns? SEOs? Sales pipeline?
...Oh no...
Despite my hesitation, my managers and fellow coworkers helped me dive immediately into learning about AllProWebTools and all it encompasses.
During my first week, I got to:
Build a landing page.
Work on the back-end of a program and on a web page.
Prospect.
Build relationships

with business owners.

Expand my network through social media.

Help

people.
I have already learned so much and have had the opportunity to take a few support calls to help AllProWebTools clients solve problems, answer questions and show potential clients how the all-in-one software could help them increase income for their business.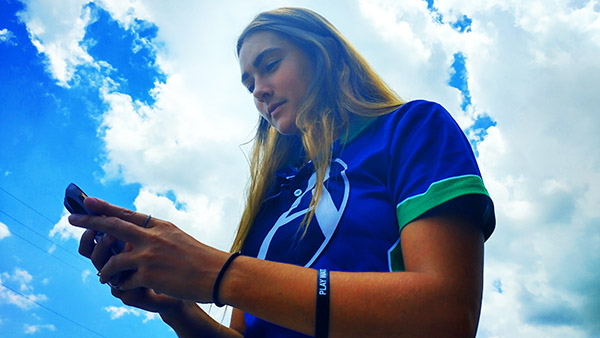 "The most important thing to me is that you're enjoying your job."
The environment of a company is one of the first things I notice when looking for a job. I ask:
Does everyone seem to get along?
Are the relationships between the managers and employees positive?
Do they have team meetings where everyone's voice is heard?
During my first week, I already knew the answers to those questions: yes.
Everyone's positive attitudes and constructive evaluations have encouraged me to come out of my shell and go the extra mile every day.
One day, my coworkers and I were handed pieces of paper with the word, "affirmations," written at the top in big bold letters. It was filled with positive sayings such as, "I am awesome," and, "I am better than yesterday," etc. Although I am not a very loud person (unless you count singing along to music at the top of my lungs while alone in the car), our managers encouraged us to shout them out together before we started working. Although I was skeptical at first, it was actually really motivational and made us feel like a stronger team because we were shouting them together.
"Hey, Kayla! What's one thing you will never forget?"
Aw, thanks for asking! In my past job experiences, I have never felt truly cared for by all of my fellow coworkers and my managers. Just as most employees experience, once they pass training, they're forgotten about. That is not how it works at AllProWebTools.My manager always checks up on us to see how we were doing and he said to me one time:
"The most important thing to me is that you're enjoying your job."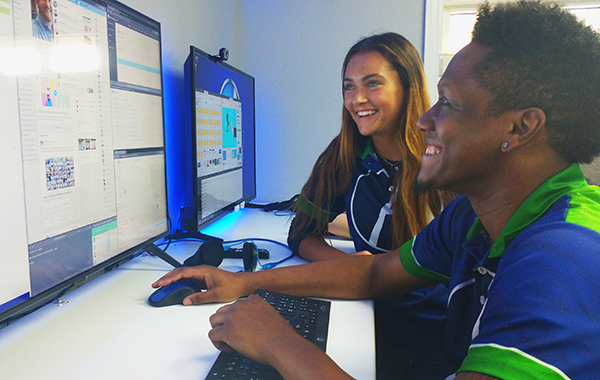 "What do you think makes AllProWebTools different?"
Have you ever needed assistance from a company? Did they give you an 1-800 number to sit on the line for about 15 minutes until you finally hung up? Here at AllProWebTools, the customer is the number one focus, so that situation never happens.
Working here, you get to:
Build relationships with AllProWebTools clients and offer face-to-face assistance to help solve Their problems.
Work with an amazing group of staff members.
Be excited to go to work.
Face challenges head-on.
Go home every day feeling accomplished.
AllProWebTools is different from most companies in many ways.
My favorite is that when a small business owner who uses AllProWebTools makes a feature suggestion, it doesn't get ignored. It usually gets added as a new feature when the next version of the software is released. Unlike a lot of businesses I've worked for who are just in it to make more money. Here, the customer is the number one priority.
Now that is the kind of mentality all companies should posses.
Thinking about working here?
Apply. Do it. This job is amazing. And I mean that with all my heart.
Archives
Subscribe