Meet Francisco: Our Web Design Intern
By: Elijah Mendonca Monday September 26, 2016 comments Tags: intern, allprowebtools, first day, francisco
"Francisco Richardson, if you were given a giraffe that you can't sell or give away, what would you do with it?"
"Uh… What kind of question is that?"
"... Just answer…"
"Well, I guess I would have to take care of it if it was stuck with me, right? You'd have to nurture it, get it special food... Ugh, you'd have to build a fence and get a permit too…" he responded, while throwing his head back and clawing at his face in animated frustration.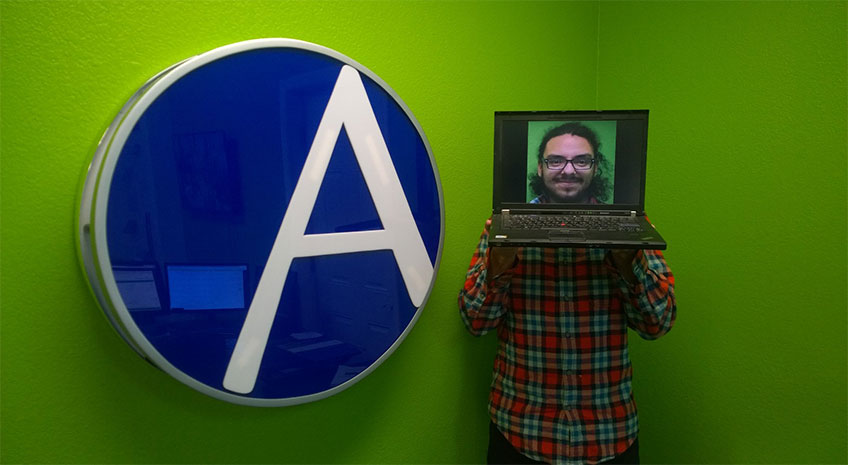 While he isn't wrong about the arduous task of caring for an imaginary giraffe, Francisco isn't one to get frustrated easily. Over the last three weeks, I've watched his features change from the first day's incredulous confusion to taciturn focus in a matter of hours, and he's showing no signs of slowing down. He's always been interested in web design for the most part, and it took off as a serious pet project once he realized that the applicable skills in web design could really be used anywhere. During his short time with us, he's already learnt to code, design graphics, migrate websites, and live with the fact that I'll always call him Fran instead of Francisco.
"I know that AllProWebTools makes people's lives easier, but does cutting out two syllables from my name really make your life that much easier...?" - Fran
Let's just say it'll add up over time, okay?
Originally from Boulder, Colorado, this 19 year old web design intern has been on the move for a while, finally settling in Loveland. Francisco found AllProWebTools through the Larimer County Workforce Center, who've - over the past year - helped him attain his GED and a couple of scholarships for Front Range Community College in Fort Collins. "They've helped me a lot, and still are!" he commented, grateful for the support he's received through their program. When he first found our internship posting, he expected to be thrust into a workplace that limited his creative freedom and had clear-cut tasks for him each day. So far, Fran's taken to the "real startup experience" very well, adapting brilliantly to fluxing priorities and endless tasks. He's started to feel very confident in his new skills, citing them as competitive when compared to other peers his age.
It's no surprise that Francisco has natural talent for this line of work: his hobbies include drawing, designing, playing video games, and listening to music. While the aforementioned all hint at artistic tendencies, it's his taste in video games that really give it away. World of Warcraft, Oblivion, The Witcher 3 and The Persona Series embody unique, well executed art styles and he cites them all as having played a significant role in his life.
As I write this, Francisco is hard at work on his next project, talking excitedly to himself after being immersed in creative thought for so long. This boy really does give it his all.
Check out some of his finished work here:
- Tish Times: Networking Strategist
- Champion Carpet & Upholstery Care Inc.
- Marcia Washburn: Building Tomorrow's Generation
Archives
Subscribe