New from AllProWebTools - Delete Image Galleries
By: Anna Yates Thursday August 8, 2019 comments Tags: content
Did you Know we Offer Photo Galleries for Businesses to Show their Stuff?
Here's How to Make and Delete Galleries from your Business Profile!
Images are a powerful way to represent your brand online. You can display images of your products, your employees, and before-and-after pictures of projects or services. These types of images let customers see behind the scenes and trust that your work lives up to your word. The more high-quality, relevant photos and images you have on your website, the more you can showcase your expertise and effectiveness and build trust with customers!
Galleries from AllProWebTools are webpages that only include images. They're the perfect way to display a lot of images in one place. Some examples of uses of galleries could be:
Show before-and-after pictures of pressure washing jobs

Display the flavors of cupcakes you offer

Promote the DIY woodworking projects customers have completed with your wood
What Are the Benefits of Galleries?
Showcase the quality of your work

Give customers examples of how to use your products

Serve customers

Entice customers to buy your products or services
To see how to set up and manage your image galleries, visit this blog!
Sometimes, you may want to delete a gallery because of updated products or changes in your business. In that case, it's easy and quick to delete a gallery. Here are 3 easy steps to doing it!
How to Delete a Gallery
1. Go to Webpages Galleries.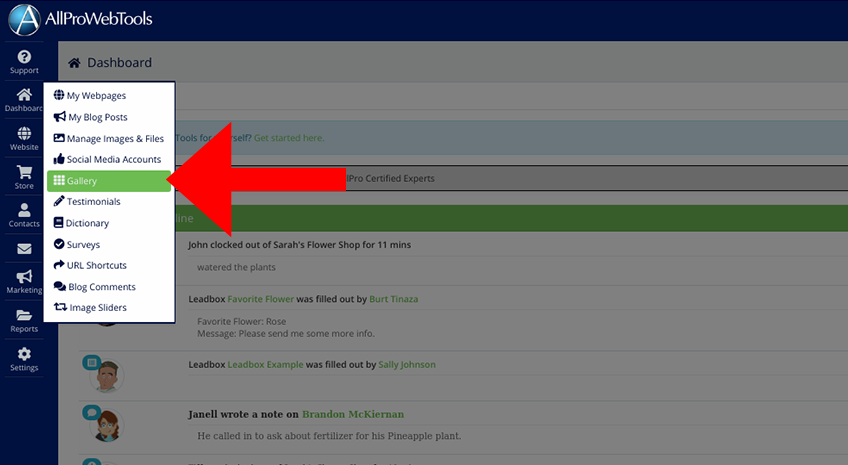 2. On the galleries page, find the gallery you want to delete.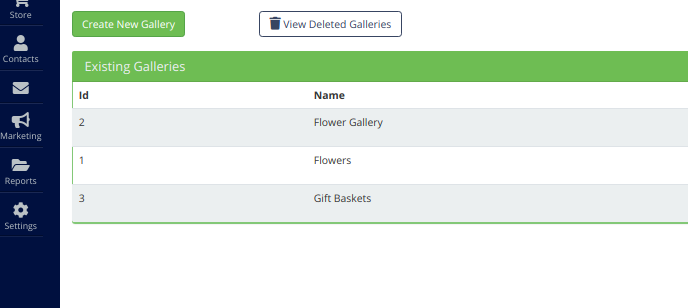 3. Click the red trash icon next to it.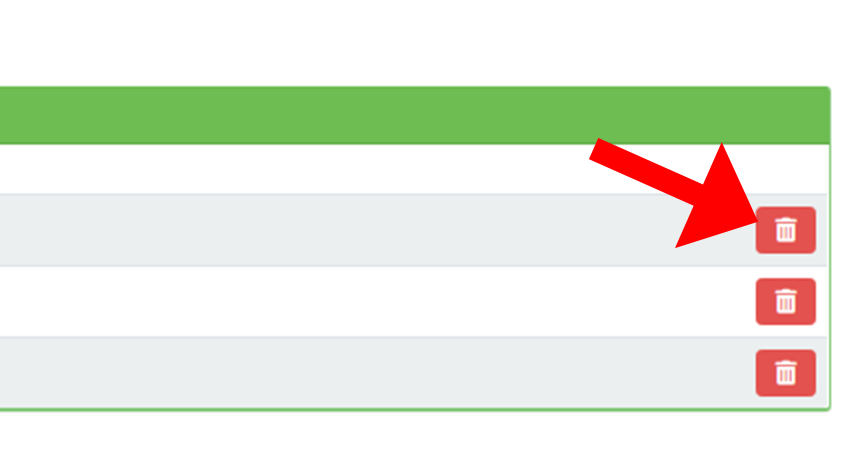 How to Undelete Galleries
1. On the Galleries page, click "View Deleted Galleries."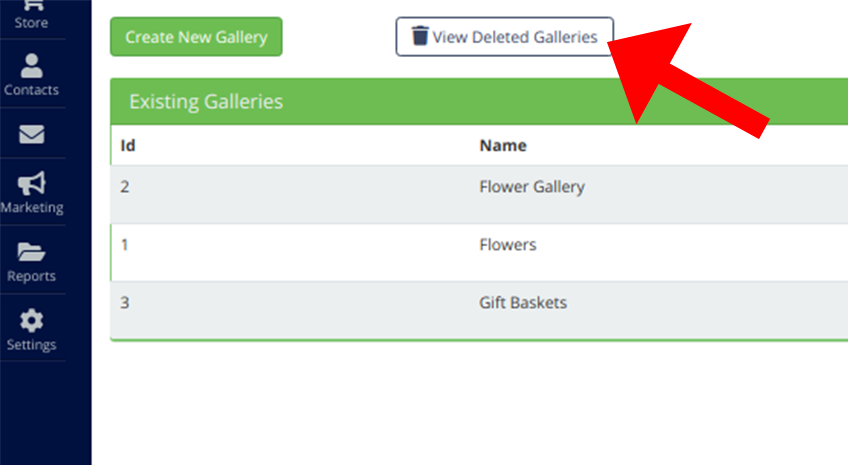 2. Find the name of the gallery you want to undelete, and click the "Undelete" button next to it.


Archives
Subscribe