Noah's Success as a Programming Intern
By: Kayla Trefren Sunday May 31, 2020 comments Tags: work life, team members, intern
Has your power ever gone out at home? How about at your place of work?
When that happened, what did you do? Sit there and wait for it to come back on?
That's not what happens at AllProWebTools! They come up with creative ideas to solve problems.
Noah, a programmer for AllProWebTools, loved that he refined his creative problem-solving skills at AllProWebTools. One of his favorite memories was when the power went out at work one day and instead of sitting around, AllProWebTools hosted an exciting game of laser tag.
Jealous? Well, not to toot their horn, but AllProWebTools offers so many more perks!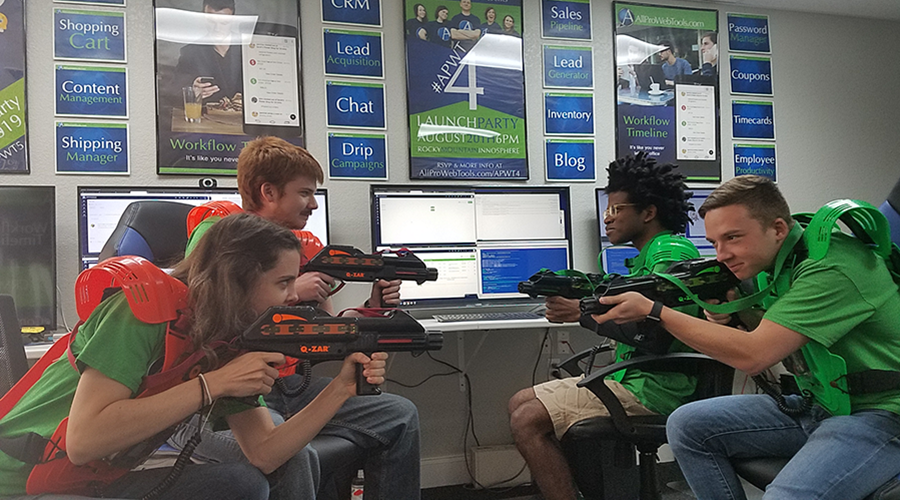 Started From the Bottom, Now He's Here!
Starting out as a paid intern at AllProWebTools, Noah excelled so quickly that he was hired as a full-time programmer and worked with our team for two years.
During his time at AllProWebTools, Noah:
Learned not only by seeing, but by doing.
Was able to work at AllProWebTools, have a part-time job on the side, AND finish his cyber-security college degree.
Gained the experience he needed to excel even further in his programming career.
Helped work on five big release versions of the AllProWebTools software.
Built long-lasting relationships with his fellow employees.
Helped hundreds of business owners.
Finished as a lead programmers - managing his own team.
At AllProWebTools, Noah gained the experience he needed to excel.
A Company You Can Love Working For:
While describing the internship program through AllProWebTools, Noah exclaimed "You get paid to learn!".
It's true! The staff at AllProWebTools teaches their employees to create out-of-the-box ways to solve problems and to see their solutions actually help small business owners.
Noah explained that during his 2 years at AllProWebTools, his experience provided him with an even greater skill set than what he received during his entire college career.
"I learned so much more here working the last two years than I have while I was in college."
He said another benefit to working at AllProWebTools was that he got to work together with a great group of people who encouraged him to grow. All of the assignments he had done in college were just solo projects.
While explaining to one of this fellow coworkers, Noah said, "It's cool to see how you're actually helping small business owners with the stuff you're working on every day."
He excitingly added that it was awesome to help a customer through using a tool he was able to create.
"You get paid to learn!" - Noah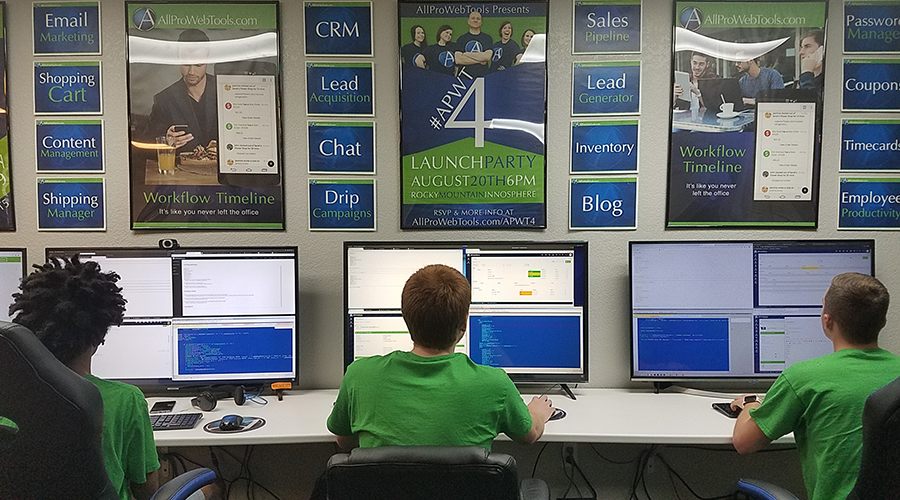 So...What Does Noah's Experience Mean for You?
There are many reasons why Noah found success through his internship at AllProWebTools.
Archives
Subscribe