There's an easier way to manage to-dos for your whole team.
Enjoy the accountability of written instructions, without sacrificing collaboration and conversation.
If you're a solopreneur, you can use tasking to make to-do lists for yourself. If you have a team, the tasking system becomes a vital communication and project management tool.

Meeting-Free Communication
Meeting-Free Communication
Tell your team what's on deck for the day without losing time to meetings. Written instructions mean full accountability.

Crystal-Clear Priorities
Crystal-Clear Priorities
Ensure your team is working on the most important things first. Create a smart to-do list that keeps priorities in order.

Easily Track Progress
Easily Track Progress
Need to know how far along a project is? Check the notes each employee writes as they work on a task.

On Schedule, On Budget
On Schedule, On Budget
Set deadlines and time limits to keep everyone accountable. You can even get Google Calendar alerts when a task is due!

Independent Collaboration
Independent Collaboration
Tasks can be independently passed from employee to employee, to give updates, ask for help, or offer critical input.
What Can You Do With AllProWebTools Tasking?
Create prioritized task lists for yourself or your employees?
Of course.
Get updates from the
Workflow Timeline
?
Every time a task is updated, passed on to another employee, or completed.
Set priorities, deadlines, and time limits?
Uh-huh.
Track employees' progress on tasks?
Yep.
Allow employees to collaborate on tasks?
Anyone can send a task to anyone else.
Integrate with CRM:
If you've added any of our CRM tools to your AllProWebTools toolkit, you can tag contacts in your tasks. This helps you keep track of sales related tasks, as well as tasks that contain billable client work.
Learn more here!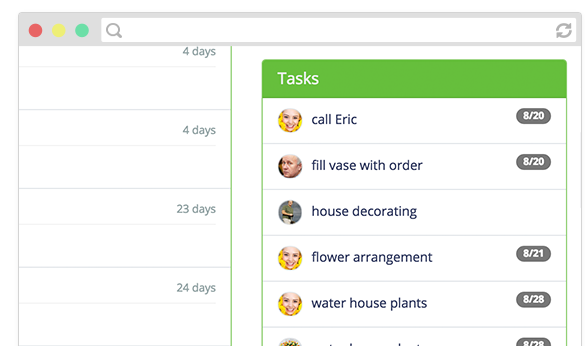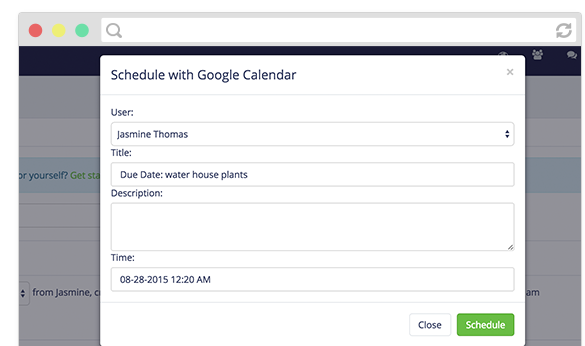 Google Calendar Alerts:
Want a more dramatic alert when a deadline is approaching? Get CRM integrations to integrate your AllProWebTools console with Google Calendar! Now your calendar can let you know when task is due.
Learn more here!