Measure, Learn, and Earn: Tips for Smart Business Owners
By: Adam Barnhart Friday November 14, 2014 comments
Starting a business is expensive and requires hundreds of hours of hard work. In fact, recent statistics from Babson College suggest that average startup costs are around $65,000, but in some cases can require initial investments that are upwards of $175,000.
You don't have to spend that much, though.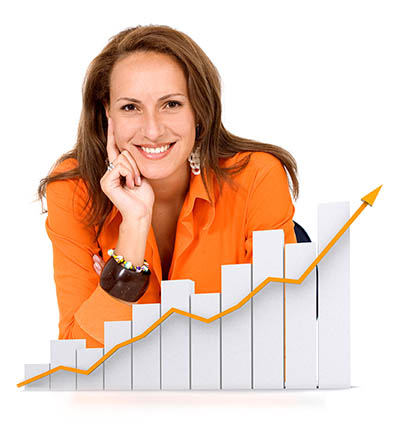 The Lean Startup Method, recently featured by Forbes, is a smart way to cut costs. Its emphasis is on starting small and being open to constant learning. The method itself is fairly straightforward and, like most business concepts, can be illustrated by a few simple diagrams. Effectively learning and applying this concept, on the other hand, can be more difficult. Thankfully, software tools exist that align with this concepts build-measure-learn model, which can help you cut costs and grow a business.
Build
So, you have an idea or product that you think people will like. Maybe it's fun and fancy pastries, or perhaps it's a new kitchen gadget. Whatever it is, you think it's great and you've been told you should consider selling it. Starting off with a basic product or service is the easy part.
Measure
The next step is measuring—How successful is the product or service within your business model? What are the results of marketing efforts? This can be the hard part, especially without specialized tools to help track everything.
Fortunately, tools do exist that allow you to check sales statistics, track marketing efforts, and gain direct customer feedback. Without them, a business owner is basically flying bling. Today's technology will connect to points of sale, both online and in physical stores, and access sales tools and statistics anytime and anywhere. It will also give insight to how your business is doing financially. With a tool connected to email marketing, you can also track exactly how much attention and sales your email campaigns bring in. In today's world it is downright irresponsible NOT to know exactly where your sales are coming from.
Software tools can measure more than sales and marketing effort successes. Employees are important to your business' success, too, and there are tools to help you gauge how productive a business day is. A tasking tool, for example, allows employees to share progress, manage projects, and stay up-to-date on their recurring duties. This helps you measure what is being done, and how that all affects profitability.
Learn and Get Back to Building (and Earning)
All of the measuring makes little sense unless you use the information to make changes. Just like you take customer feedback to adjust your product, you can use feedback on your business to make positive changes. For example, with data on emails, track which keywords, subject lines, and coupons are most successful. Not only views but also in sales, then use those patterns to get more attention from your audience.
AllProWebTools has all of these software tools you need to make your business successful:
Email marketing
Shopping Carts
Inventory management
Employee tasking
Employee timecards
Website Platform
Customer Relationship Management
And more!
Every business should measure, learn and earn. To learn more about how AllProWebTools will help you and your business, visit our website at http://allprowebtools.com/ or call a knowledgeable representative at 720-464-0001.
Citations
Fusion, Jenn. "Costs to Open a Business." Chron 1 Jan. 2014. Print.
Duncan, Rodger. "Lean Startup: Business On A (Smart) Shoestring." Forbes 16 May 2014. Print.
"The Learn Startup Methodology." Http://theleanstartup.com. Digital Telepathy, 1 Jan. 2014. Web. 29 Oct. 2014.
Archives
Subscribe