This Month's Featured Client: Stuff'n Mallows
By: Andrea Lotz Wednesday December 31, 2014 comments Tags: featured client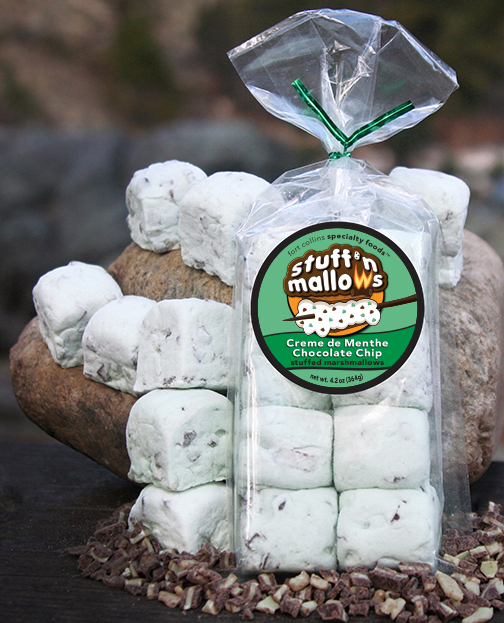 If you're familiar with Front Range entrepreneurs, you've probably heard of Stuff' N Mallows – the Fort Collins-based startup that invented the chocolate chip-stuffed marshmallow. If you haven't heard of them, you've got to try making a s'more with these marshmallows – they're decadent. We're lucky enough to be their next door neighbors here at the Rocky Mountain Innosphere.
Stuff'n Mallows was founded in June of 2013 by CSU graduates James Schrack, Paul Jenkins, and Tyler Krenzelok, who came up with the idea for the company as part of a class project. Since then, they've been featured in both local and national news and magazines, including Better Homes and Gardens and Food Network Magazine. Their marshmallows are sold nationwide, and can also be ordered online.
We at AllProWebTools are proud to share our part in Stuff' N Mallows' business growth – we think this kind of local partnership is a great way for small businesses to get ahead. By launching their site, online store, and shipping manager from our all-in-one software solution, we've provided Stuff' N Mallows with the tools to build, manage and grow their business. They started with AllProWebTools on October 1 this year, and since then, their sales have doubled each month.
It's been a sweet collaboration, if you'll pardon the pun, for both of us. By meeting their needs and adapting to their feedback, we've been able to improve our Shipping Manager Tool. In turn, Stuff' N Mallows is no longer standing in line at the post office every day, which made their holiday season much more manageable this year. They now have one source to manage their entire business – from marketing, to sales, to shipping – simply and effectively.
"The versatility with AllProWebTools is huge. You can take orders, manage marketing campaigns, design web pages, coordinate and delegate tasks to your team, all from one place," said James Schrack of Stuff' N Mallows.
We're committed to providing tools that go above and beyond what small business owners know they need. We want to educate our users on good marketing practices, to get dramatic results.
"The top down approach AllProWebTools promotes has really opened our eyes to areas of our website we were missing out on," said James. "It went from having a site because we felt like we "had to have one" to realizing how beneficial of a tool a great website and system behind it can be." Read more of James' comments here.
AllProWebTools is proud to work with a number of small businesses along the Front Range; we love to support local small businesses and continue to build, manage and grow our locally-owned community. If you or someone you know could benefit from AllProWebTools, we'd love to hear from you!
Keep an eye on Stuff'n Mallows' website for information on their upcoming attempt to break the world record for the most people simultaneously making s'mores! The event will take place in February – details to come soon.
For more information on Stuff'n Mallows, visit StuffnMallows.com or call (925) 577-4597
Archives
Subscribe