Tommie Makes all the Difference
Thursday September 17, 2020 comments Tags: employees, intern
Tommie Makes all the Difference with both Our Clients and Our Team!
That cheerful, enthusiastic, warm and friendly voice you hear on the phone belongs to our sales representative guru Tommie! He's been with us for almost a year, and we certainly know just how lucky we are to have not only his expertise, but his captivating smile and energetic spirit! Lakeland is home for him after going to college here, and he says he doubts he'd move back to his hometown of Miami now that he's fallen in love with Lakeland.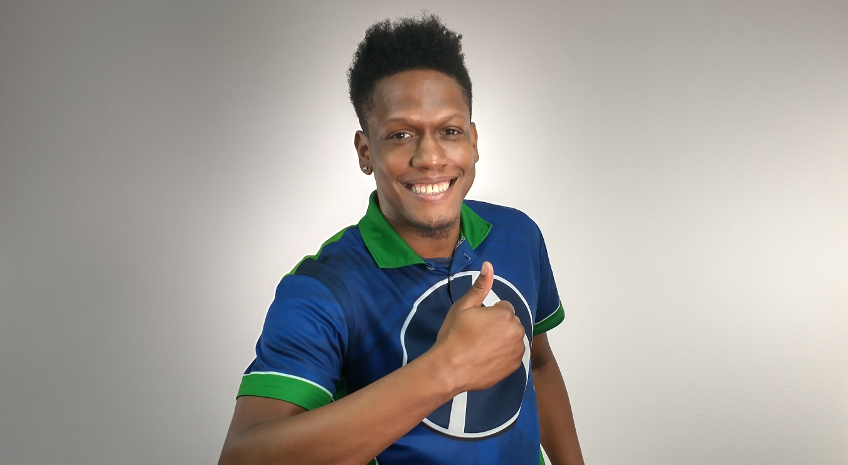 It's hard to imagine Tommie anywhere but AllProWebTools, he's such a natural fit, but even he admits that his first few days here left him feeling "a little testy and uneasy. It was just a lot of new information to take in all at once." And on day one he was already diving in head first and jumping on sales calls.
How long have you been doing sales?
"I've been working in sales for 7 years, as a manager and mostly for cable companies"
How is AllProWebTools different than those other sales jobs?
"Well, this is the first job I've had where I really know that I'm making a difference, there's a bigger purpose here other than just making money, we really do help small business owners"
"It's so rewarding to see how I improve people's day when I get to help them, and over time I love getting to see how their businesses grew and became more efficent because of AllProWebTools"
Why are small businesses important to you?
"Because I'm a small business owner myself! I have a music production and engineering company, I have two degrees one in music production and one in music engineering, these are my passion projects"
Where do you hope to be in the next 5 years?
"I have big goals for myself! In 5 years I want to have my music production business generating enough money to be able to hire a manager to run things, maybe even open a second location"
That's very impressive! What about in 10 years? Do you have any idea what you'd want to be doing in 10 years?
"Yes, actually! I would love to take my sales experience and become a coach or consultant, with a youtube channel and speaking gigs"
I can certainly see you doing that! You are the definition of 'helper at heart'
"Ha! Well, yeah, that's just it, I love helping people and this is where I have been able to do that more than in any other job I've had"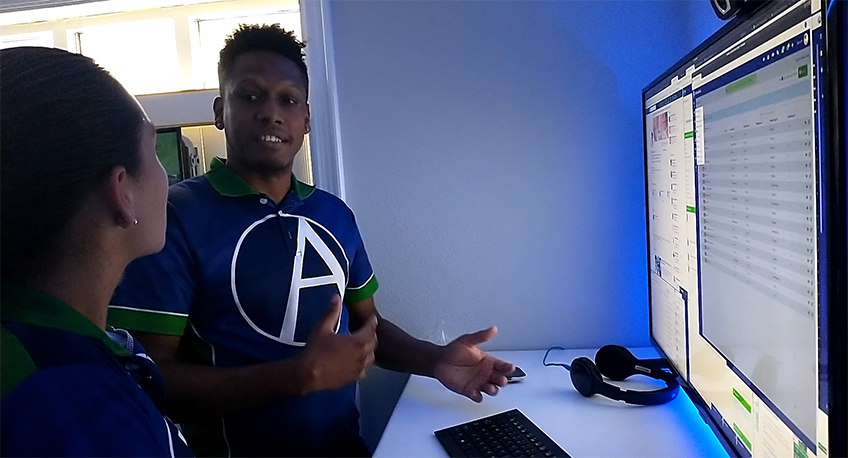 Why do you feel like this is where your talents of a 'helper' are most utilized?
"It started with my managers and team. As soon as I was an employee I had my manager right there in the trenches with me, coaching me and building my confidence. The team is actually collaborative, I know companies say that but here it is true! AllProWebTools cares about who I am as a person and what my personal goals are. I know that if there is something new I want to try I have the freedom and the support from management and my team to just try it out, go for it. I've always been told to stay in my one position, just to do whats necessary, but the atmosphere here makes you want to be your best self. I've honestly discovered a lot more about myself working here for a year than all my other jobs combined."
Other than helping people, the awesome team here, and your personal growth, what do you love about your job?
"I love that I get to know our clients personally, who they are, what they want their business to do for them, their needs. I've made wonderful relationships here, I really have. It's a great feeling to have a customer call with a problem you know the solution to. I love jumping on a call and doing a screenshare to help walk them through it, the relief they have when they understand the solution is like an att-a-boy for me! No other software gets you on the phone with a person like we do, I love telling people we're software with a real human connection, because we are, we will do anything to help small businesses."
"I never thought of work as a way for me to help other people, it just never seemed like the company I worked for meant what they told customers, and this is the first place that I know the people behind the screen really do care and are people similar to me. We just love helping people and we're really good at it. It feels great to do something rewarding, and something that I believe in"
What do you want everyone to know about AllProWebTools?
"Everyone here has been so kind, friendly, collaborative, that it creates this environment where you want to show up as your best self because you know everyone else is going to be their best for you too. This is a real team, through and through. This team, this environment, my managers, the clients, have all had their own significant impact"
Tommie told me that the most noticeable change is in his own outlook. To Tommie everything used to fit neatly into a compartment, work was just one box that stayed over there at his job. But since working at AllProWebTools his perception has changed and he now sees business in a much bigger scope.
Archives
Subscribe