Top Five Alternatives to Magento Go and ProStores
By: Adam Barnhart Friday October 24, 2014 comments Tags: website, ecommerce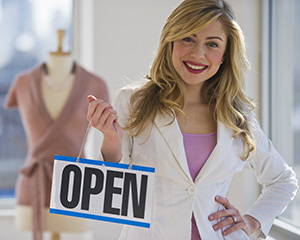 With Ebay's Magento Go and ProStores eCommerce software products closing for good on February 1st, 2015, small business owners using those programs are left scrambling for alternatives to maintain their online business. The products—which allow businesses to have an online store on their webpage, give pointers on SEO (Search Engine Optimization), and manage newsletter subscription lists—are priceless tools for small businesses gaining momentum and building customer relationships.
Below are suggestions for the top five alternatives to Magento Go and ProStores:
AllProWebTools—This hot new software includes over 20 tools necessary to run a small business. As an all-in-one program, the tools communicate with each other and provide more comprehensive feedback on profitability. It has an easy-to-learn interface that replaces a number of separate software packages, allowing any business to continue accepting credit card payments without a hitch.ItisagreatMagento Go alternative.

Only pay for what you need—multiple package offerings with optional add-ons
Keep your business secure—unlimited users with customizable security allowances
Draw in customers—engaging website that supports blog, ratings, reviews, images, and videos
Generate extra revenue online—shopping cart with unlimited products and abandoned cart reports
Get paid! It accepts most popular payment systems and owner coupons
Keep track of your customers—Customer Relationship Management (CRM) tool to record sales details and notes from interactions with clients and prospects
Spread the word and stay in touch—marketing emails/newsletters with virtual negotiation capacity
Track customer response—data on opened emails, clicks on links, and resulting sales
Stay organized and productive - inter-office tasking feature to send memos and tasks to co-workers, increasing productivity and streamlining projects
Save time and money—streamline time and expense with online employee timecards
Never over-sell or forget to re-order inventory—Inventory data is conveniently linked to website and points of sale, and you will be alerted by phone if you run low
See the results of your work—analytic data on sales and website traffic
Block hackers—secure password generation
Turn up in more searches with Search Engine Optimization (SEO)
Learn to use the product to its full potential—training videos and customer support
Delegate work—allows unlimited users
Bigcommerce— With everything a small business might need for an online store,BigcommerceisaMagentoGoandProStoresalternativethatofferskeyeCommerce features to make business owners' lives easier. Although it is not all-inclusive, it does allow for integration with over 150 of the leading third-party applications.

Take your pick and fit your budget—three package options
Keep customers' attention—website with blog, ratings, reviews, images, and videos
Make money online—Shopping cart with unlimited product allowances
Take payments—Accepts most popular payment systems with transaction fees only for the lowest level plan
Generate customer interest—Accepts coupons, discounts, and gift certificates
Keep in touch with customers—Social media integration
Get found—Search Engine Optimization
You're not alone—one-on-one expert set-up with 24/7 support
Storage space
Learn the "ins and outs" of online sales—Bigcommerce University with videos for training in eCommerce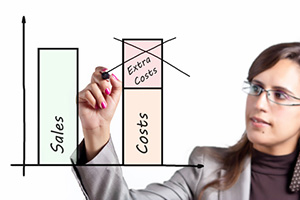 HubSpot— This is a powerful marketing program with integrated tools to make all aspects of the marketing process easier.ThisMagento Go alternative has the ability to communicate with customers through a number of different mediums, including a social media plug in.

Find what's right for you—three package options
Reach your customers online—Website with blog, social media plug-in
Enter the social scene—Social media tools to integrate and evaluate your online marketing
Don't get lost in the sea of search results—Search Engine Optimization
Pay only for what you need—Contact and send emails / newsletters, as well as lead management and marketing automation by package
Work more efficiently—Calendar tasking
Track your results—Email campaign and website analytics
Use the program to its fullest—you can learn everything you need to know through HubSpot Academy which provides online training in using HubSpot
Ontraport—Ontraport has a little of everything for the small business owner. For tools it does not have, like shopping carts, it allows for integration.

Customize your package to avoid over-paying—Two package options with capacity to expand to more comprehensive plans later on
WordPress Integration—Though WordPress is notorious for errors and hackers, Ontraport does integrate with WordPress
Delegate work—allows 2-10 users
Manage customer relationships—CRM with records for each contact
Advertise with ease—Marketing emails / newsletters
Add and engage customers - customizable web forms
Be productive and efficient—in-office tasking for employees
Boost sales with smart tools—Lead scoring allows you to define what customers' online actions indicate interest, and then automatically notify a salesperson or enact automatic email follow-up
An extra hand when you need it—Concierge service to help with tasks like designing and sending emails, creating new landing pages, setting up a sales funnel, etc.
Volusion—Volusion understands what it takes to run a store online. That's why it has compiled a package of tools with all of the essentials.

Select a size that works for your budget—Multiple packages (Mini, Plus, Pro, and Premium price levels) with incremental product number allowances
Shine online, draw more customers—Website with social media tools, ratings, and reviews
Boost sales—Mobile commerce and abandoned cart reports for online sales, and accept phone orders with the top two packages
Need help? You're not alone with 24/7 customer support
Improve customer relationships and experiences—CRM for top two packages
Advertise in inboxes—Marketing emails/newsletters
Save time—import and export customer data by using a spreadsheet
Join an Online Marketplace —eBay and Amazon Integration for top two packages
Improve internet marketing—services for SEO, pay-per-click advertising, social media marketing, and more
Quickly finding the right fit for your business was never easier. These five alternatives to Magento Go and ProStores can help you get back to business. If you find that your existing program no longer suits your needs and that you would like more capabilities than the marketing and website solutions alone, you can learn more about and test AllProWebTools' all-in-one solution at http://allprowebtools.com/.
Archives
Subscribe