For many potential customers, your website will be their first impression of you.
Your website needs to be informative, optimized for sales, and beautiful!
Many small business websites become outdated simply because it's too hard for the business owner to edit the content. Not on our watch! We put you in command of your content.

Platform for Your Ideas
Platform for Your Ideas
You don't need coding skills to edit AllProWebTools pages and blog posts. Get your words and images in front of a wider audience effortlessly.

Website that Converts
Website that Converts
AllProWebTools websites are powerful tools for gathering leads. See how custom lead boxes, testimonials, and more can bring new business your way.

Wider Audience Reach
Wider Audience Reach
Make it easier for new eyes and customers to find your business online by using keywords that your audience searches for. SEO can be easy, we promise.
What Can You Do With AllProWebTools Website Tools?
Create unlimited web pages and unlimited blog posts where you can edit the content yourself - no coding needed?
Of course.
Get updates from the
Workflow Timeline
?
Every time you get a new lead or make a sale from your website.
Build custom lead boxes to gather leads?
Uh-huh.
Learn SEO best practices?
Yep.
Build beautiful web pages?
Image galleries, rotating testimonials, and image slideshows.
Unlimited Webpages:
Create as many web pages as you like with fully customizable themes. Take advantage of our variety of templates and our easy editing tools to fill your site with valuable, conversion-driven content.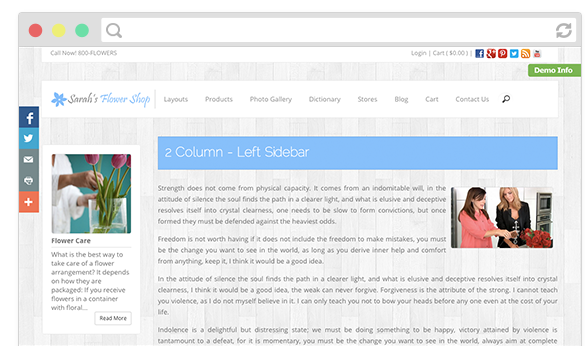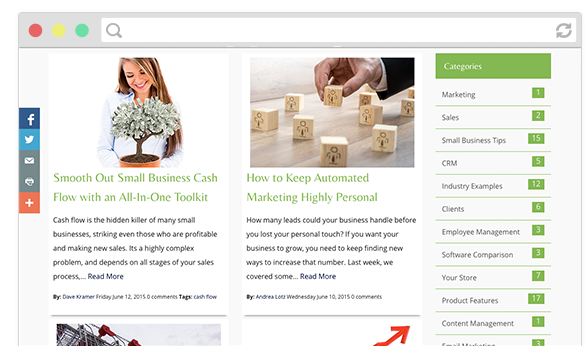 Unlimited Blog Posts:
Attract new customers by sharing your thoughts in a blog, fully integrated with your website. Add categories, integrate with social media, and interact with comments from readers.
Image Galleries:
Display beautiful images of your products, store, artwork, or any other visuals you want to show off to your site visitors. Trust us, images convert!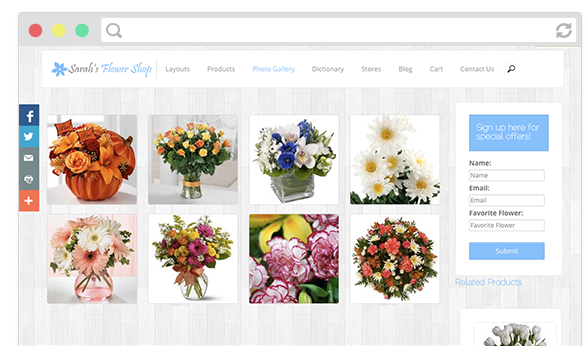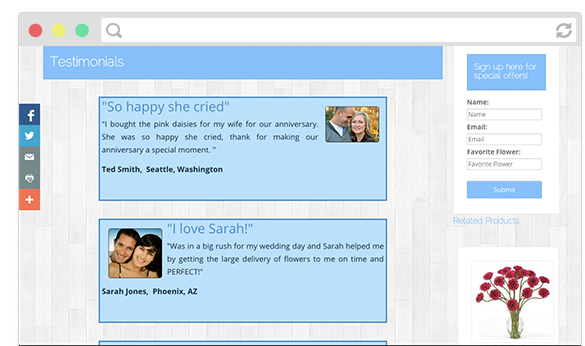 Rotating Testimonials:
Do your customers love you? A fresh set of text, audio, or even video testimonials can appear every time a viewer refreshes your page.
Image Sliders:
Make your homepage eye-catching with a rotating image slider. Display your most interesting or exciting images to keep site visitors hooked.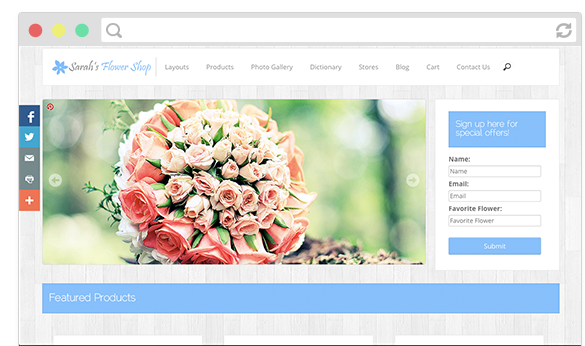 Online Shopping Cart:
Sell any kind of product from your site, including memberships, downloads, tickets, appointments, and physical products.
Learn more here!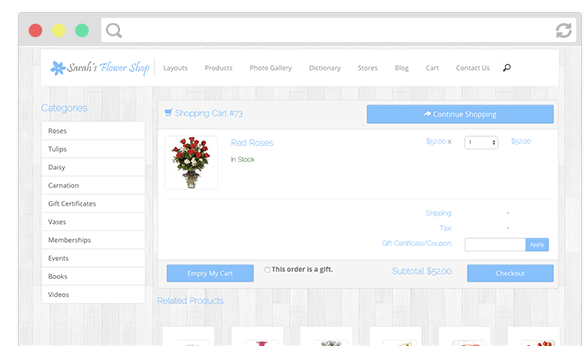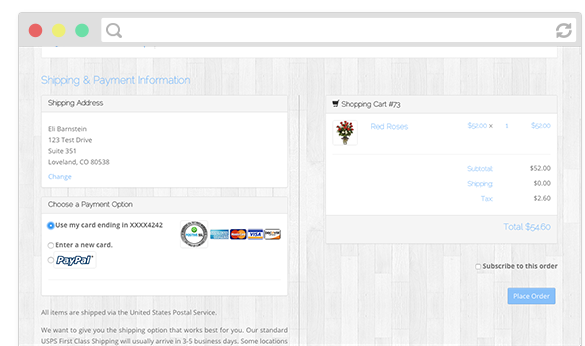 SSL Certification:
A site needs an SSL Certificate to establish secure sessions between the web server and the web browsers. Invest in one to increase your website's security when processing credit cards and other sensitive information.