Your Phone, Text, and Social Media Messaging Manager
By: zoe Wednesday March 30, 2022 comments
Keep your Business and Personal Life Separate.
With AllProWebTools 5.7 Track your Texts, Calls, and Social Media Messages with a Software that keeps your business private.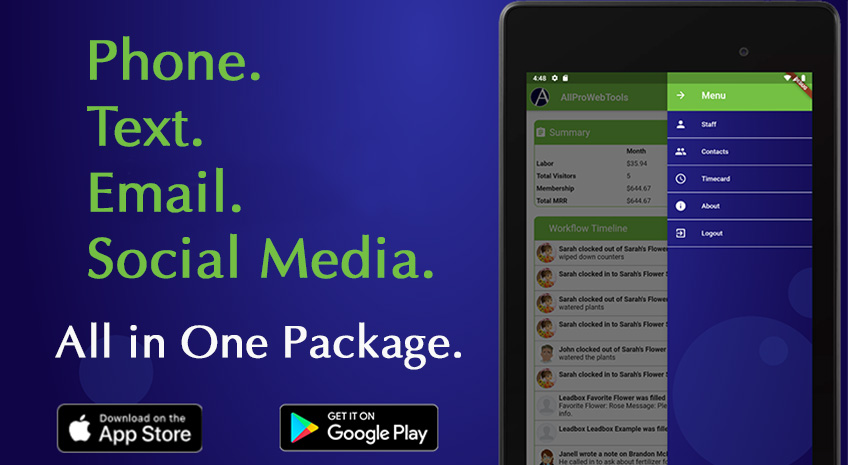 I was listening to an Accountant
Explain to me recently why they had missed a batch of client updates because their secretary had gotten sick. It was a nightmare for her.
"She's laid up in bed while her phone is blowing up with all these texts" they're telling me. "I'm telling her 'listen, tell everyone else who texts in just to send an email'. I have to make her get up and send me a list of all the clients texting in so I can follow up". It wasn't my first time hearing a story like that.
In an ideal world nobody should ever have to take their work home with them, yet that's the risk every business owner takes getting personal electronics mixed up in their business. Everybody's got a phone, got a laptop, got a personal computer. Heck, most people have two, one for their office and one for their home, and to run or operate a business today is to mix those things constantly.
But then, that's where I get to say that AllProWebTools puts an end to that.
It's easy. You take all the client contact, files, emails, texts, social media messages, employee chat, assignments, timelines, notes and project updates changing hands between all the phones, laptops, personal and business computers in your office and put them into one simple system that tracks and stores that stuff for you. Sound good?
For example, need to make sure your client texts always get read by someone in your office? Set up a virtual phone with AllProWebTools and respond to texts by who is available. Anyone you need has access.
Let's talk about the ways AllProWebTools can take the pain out of your digital office.
Phone and Text Management
AllProWebTools has the power to receive and log inbound calls and texts. Set up a business number and receive calls just by being logged in to the app. Answer calls and respond to texts from any device!
This fits seamlessly between all of your employees. Say you have an inbound call come in while somebody is already on a call. Why send a busy signal? Two employees can take different calls on the system at once.
In fact AllProWebTools can handle multiple employees taking several calls, text and client conversations at once, from as many sources as you link to your account.
Don't want to get pinged by your customers today? That's alright, just log off and let your team deal with it. All of your client contact from the day will be saved and ready for you when you get back.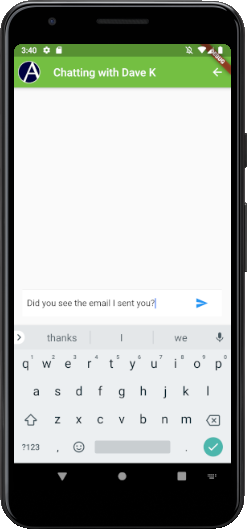 Social Media Messaging
The technologies behind softwares like Facebook are always changing, yet AllProWebTools offers rock-solid tools to receive and track all of the social media messages received through the accounts you use in your business.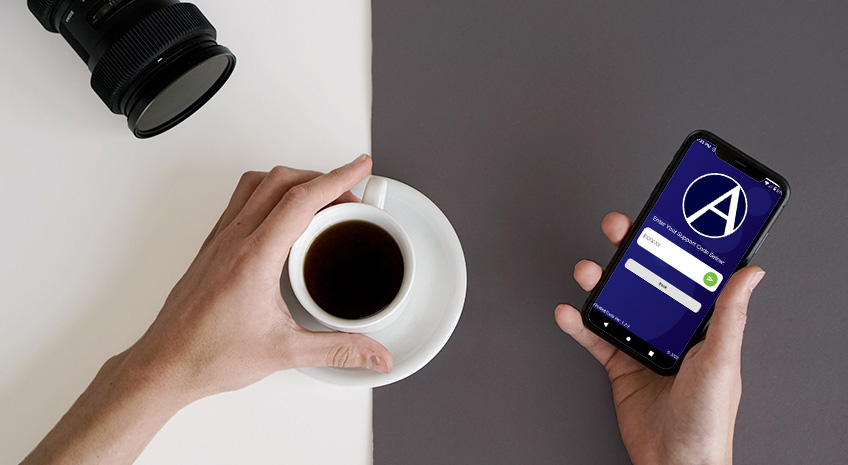 Don't feel like sharing a Facebook login with your entire team? That's no problem, set chats running through AllProWebTools and let your sales and marketing team handle all the communication using nothing but their AllProWebTools login.
Attachment and File Management
Ever go digging through your email looking for an attachment your client sent last week? Forget about it. AllProWebTools keeps and maintains records on every client in your business. Add a client to your records and watch the system pull and save attachments in a directory you can look up any time. It even keeps the date.
This is particularly handy when an employee or a client forgets to actually include that pesky attachment in their email. No more he-said, she-said. In fact AllProWebTools keeps all of your attachments from each client and employee organized and separate so you'll always know exactly who sent what and when.
Oh did I mention it works with text and social media attachments too? It works with text and social media attachments too.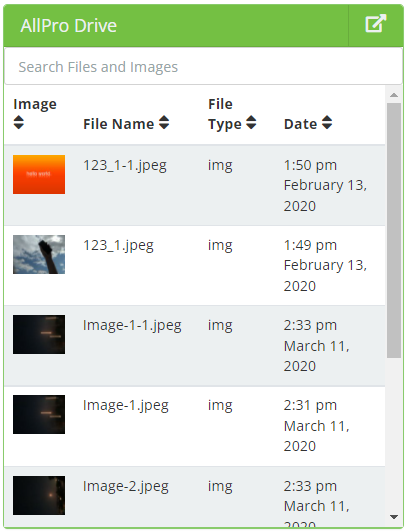 Put

You B

ack in

Your Business.

Click the icon below to read more about all the features AllProWebTools uses to simplify the lives of Business Owners every day.

Better yet, why wait? Try a Free Demo to experience how AllProWebTools automates your business firsthand.
Archives
Subscribe