The best way to get started with AllProWebTools is through one of our AllProWebTools Certified Experts.
Each AllProWebTools Expert is fully vetted and can help you navigate AllProWebTools as well as other areas of your business. Our Experts can offer:
Help migrating your information
Lower setup fees to launch your account
Personalized training on AllProWebTools
Assistance managing your tasks
Website development or redesign
Strategies to help guide business growth
Step 1: Identify Your Greatest Business Need
Our Experts give you direct support
Every small business needs support, the type and amount of support you need is up to you. Before you contact an Expert and ask them to setup your own AllProWebTools account, determine what assistance your business could use most long-term. While you don't have to hire an expert to do anything more than setup your AllProWebTools account, we'd encourage you to build a long-lasting relationship. Whoever you choose will become your first call for questions about AllProWebTools in the future.
View Our Expert Directory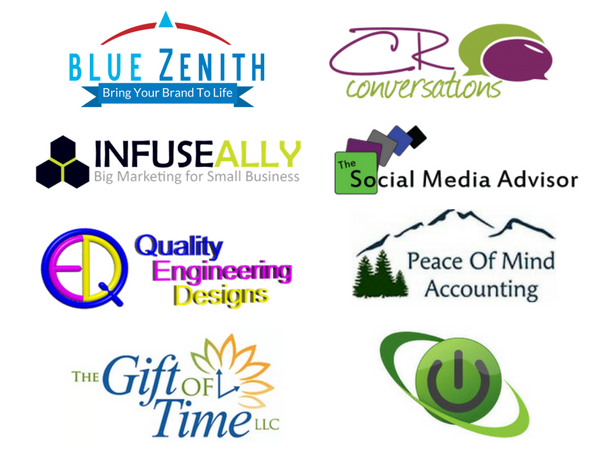 Step 2: Choose an Expert From Our Directory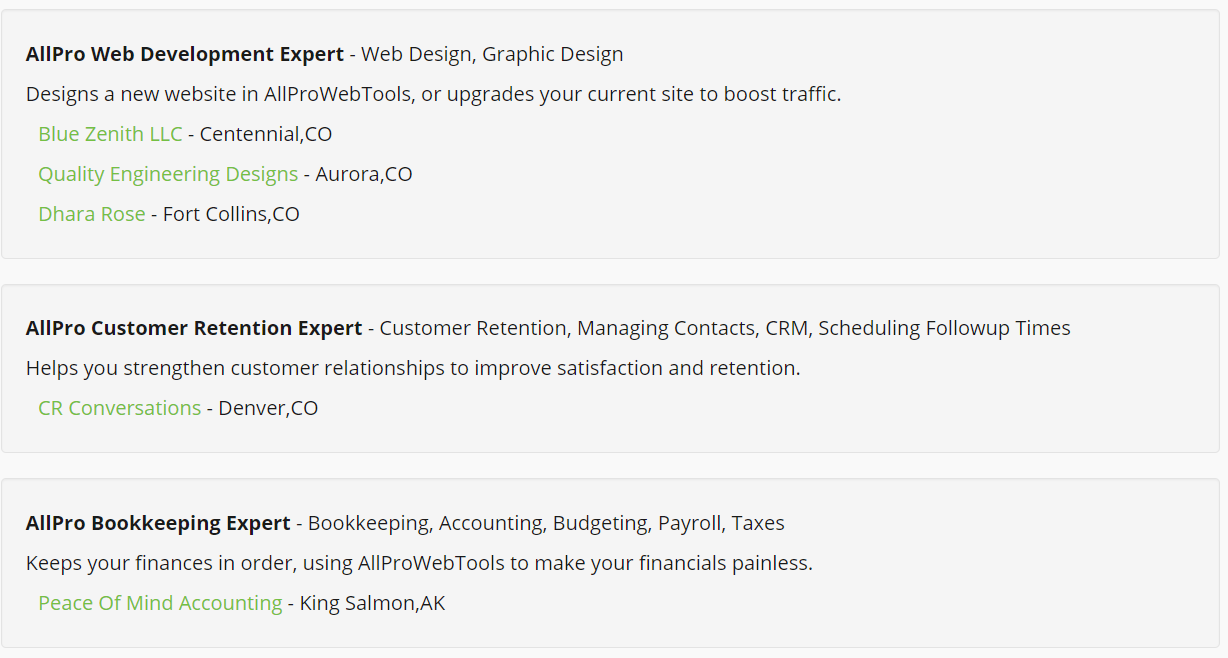 Find the best fit for you
We have experts in Web Development, Marketing, Bookkeeping, Virtual Assistance, Customer Retention and IT, and new Experts are added regularly. All of them can help you launch your new AllProWebTools account, but each Expert offers additional services and guidance within their field of expertise. Be sure to choose an expert who can help not only launch your new AllProWebTools account, but help you learn how to use it, build your website, set up your marketing automation, or help you in some other way. Look through our Expert directory and choose a company that best matches your individual needs.
View Our Expert directory
Step 3: Contact an AllProWebTools Expert
Once you've identified who you want to help you with your business, contact them directly and ask them to set you up with an AllProWebTools account. They can help you identify which WebTools you need as part of your system and can set you up with a username and password. It's that easy! Choose from one of our experts below or visit our Expert Directory to see a complete list.