By: Noah Baldwin Wednesday March 20, 2019 comments Tags: #apwt5, developers
Sometimes, customers click a link to a page that no longer exists on your website. If that happens, a 404 report is generated, and AllProWebTools tracks the information so you can view each instance.

This can be useful to track down broken links on your website. If you find that the 404 error is coming from an external link, you can use this information to create a 301 redirect. Find out more about that here.
1. Log into your AllProWebTools account.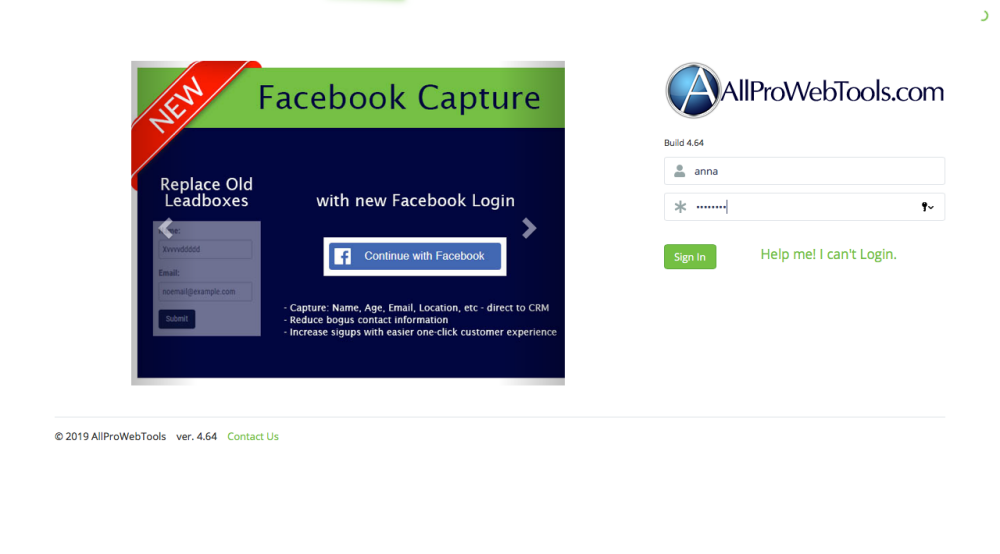 2. Click "Reports," hover over "Website" then click "Page Not Found (404)."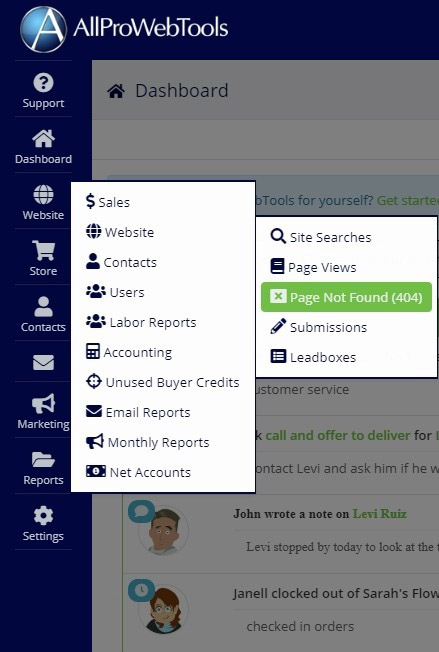 3. Search "system" and Click Green Edit Button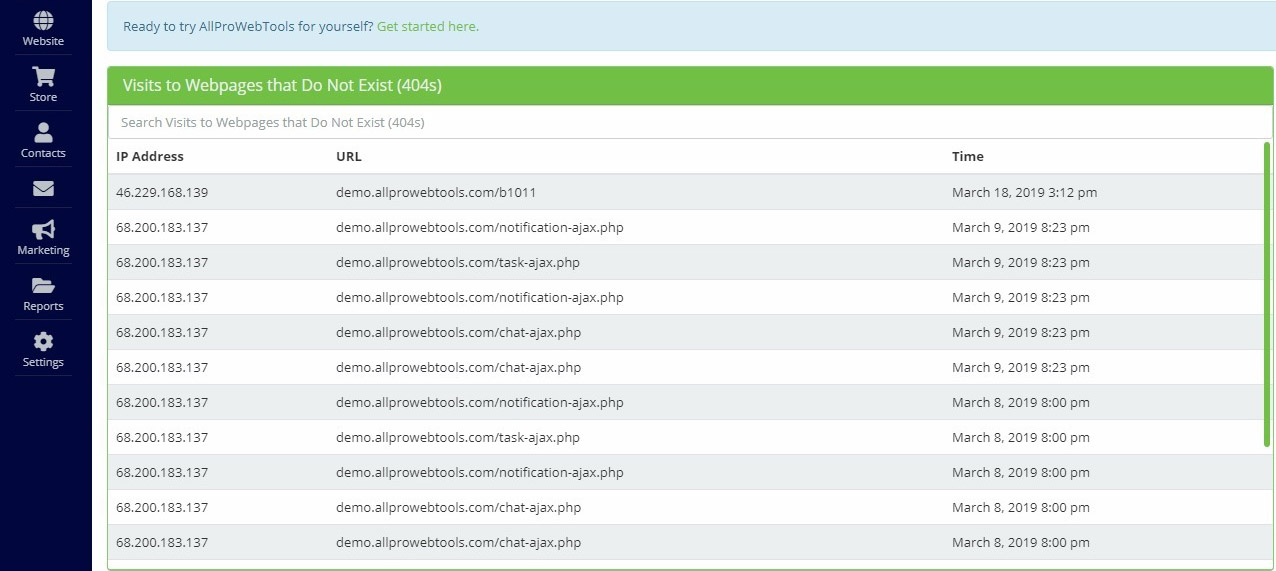 This table displays every page a user tried to visit which does not exist in your website.






Archives
Subscribe