5 Web Tools that Will Save Your Business 10+ Hours per Week
By: Andrea Lotz Friday April 10, 2015 comments Tags: productivity, time management, crm
As a small business owner, your time is your most valuable asset. Since you wear so many hats running your own business, it's easy to overbook yourself. This is a huge mistake. Overbooking yourself does more than just add to your stress level – it actually hinders the growth of your business.
Freeing up time is the greatest gift you can give yourself. It gives you the opportunity to focus on big picture growth-related tasks, rather than getting bogged down in the repetitive details of running a business. Most importantly – it gives you more time to focus on the things you love about running your own business!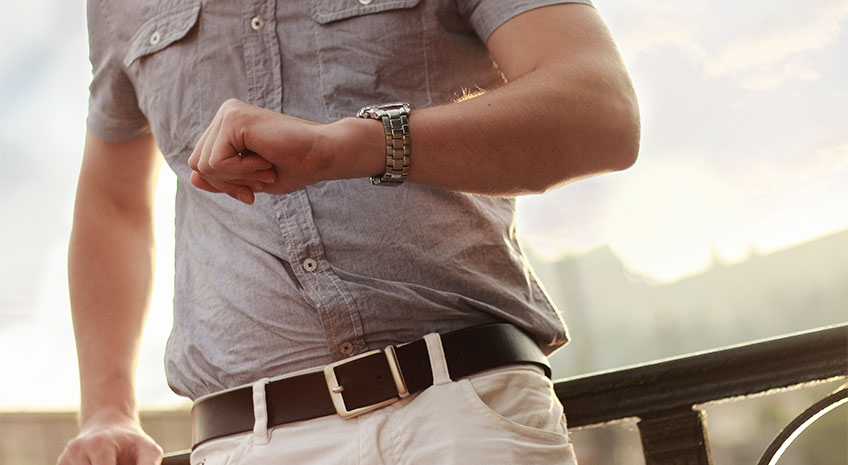 AllProWebTools is committed to providing small business owners with the tools they need to get ahead and get growth-focused. Here are 5 easy-to-use web tools that can save your business hours per week!
1. Project Management Software
Is your task management strategy of the putting out fires variety? That is, do you jump from task to task based on the needs of the moment? Or do you create a clear, prioritized plan for each day?
Obviously you need to leave some room for the unexpected, but having a plan helps both you and your team to be more focused and more productive. Choosing good project management software can help you create these plans, without spending a lot of time on it.
There are so many ways that project management software can save you time. Here are just a few of the benefits:
Reduce time spent in meetings
Prioritize tasks for you and your team
Reduce feelings of "micromanaging" employees
Easily keep tabs on what everyone is working on
Track time you and your team spend on projects
AllProWebTools has two tools that enable project management: our tasking system and our timecard system. The tasking system allows you to prioritize tasks for you and your team, so expectations are always crystal clear. You can set due dates, recurring schedules, and alerts when tasks are completed. Our timecard system is closely tied into this system, creating a record of exactly what each employee accomplished during the day, and how long each task took.
Both of these tools make managing projects much easier on a business owner, and reduces time spent realigning priorities and communicating deadlines.
2. Consolidated Order Management
How many different ways does your business take orders? Many businesses these days take orders online, over the phone, and through resellers, in addition to face-to-face or in brick and mortar stores. Do you have a different tracking system for each of those methods?
If so, you're probably spending a lot of time consolidating those records, which you could better spend elsewhere.
For example, one of our clients was selling products in person, online, and through resellers, and they were using a different system to track orders for each channel. They were wasting hours each week consolidating orders. Switching to AllProWebTools' system – one system tracking all sales – allowed them to greatly increase productivity. You can read more about their success story here.
Our system also allows you to save time by automating invoicing and tracking accounts receivable.
3. Marketing Reporting
Be honest – how long do you spend squinting at the analytics from your marketing campaigns, trying to calculate whether they're worth your while? Or worse yet – are you just guessing at what's working and what isn't? Either way, you're costing yourself time and money if you aren't crystal clear about which campaigns need to be scaled up and which need to be cut.
AllProWebTools' marketing reports are highly visual and easy to understand. We created them with the goal of making small business owners' lives easier – not more complicated. Having a clear understanding of which campaigns are pulling their weight makes it easy to cut the ones that aren't.
4. CRM
Customer relationship management (CRM) can be one of the most time consuming activities in a business. Although it can be hugely profitable, it's important to manage the amount of time sunk into acquiring, pursuing, and converting leads. It's also crucial to keep ongoing relationship management with existing customers organized and efficient.
CRM software, no longer a luxury for medium businesses and enterprises, can shave hours each week off your customer relationship management.
Here are just some of the ways CRM software can save you time:
Tools to acquire new leads
Organizing cold calling campaigns
Communicating lead status to the whole team
Bringing customer notes to your fingertips
Scheduling callback times
Calculating customer value
Setting up an efficient, scalable sales process should be a top priority for your small business. CRM tools, such as the ones offered by AllProWebTools, are a great way to get started. The time you'll save with clear communication, easily accessible information, and organization will save you countless hours.
5. Automated Emails
Do you find yourself sending the same kinds of emails over and over again? Welcome emails, coupons, newsletters, customer support emails, invoices, and more are all standard parts of email marketing for small businesses. If you're creating and sending all these emails one at a time, manually, you're losing a lot of time.
Reclaim that time by investing in an email marketing platform that allows you to create reusable templates, tag your contacts into certain email groups, and set up automated triggers and schedules. AllProWebTools' email marketing platform is fully integrated with our CRM, ecommerce tools, and marketing analytics, making it easy to supercharge your efforts, while reducing the time you spend.
Being a small business owner has some amazing benefits – but tons of free time traditionally isn't one of them. Reclaim some of that time by automating where you can. Technology can save you hours each week if you apply it correctly. AllProWebTools is committed to helping small business owners find those key areas where small technology changes can make a big difference to the bottom line – and to the time spent achieving it.
Where would you like to save time in your business? Let us know in the comments.
Archives
Subscribe