Care - Lodging - Special Events Services: Industry of the Month
By: Andrea Lotz Saturday September 6, 2014 comments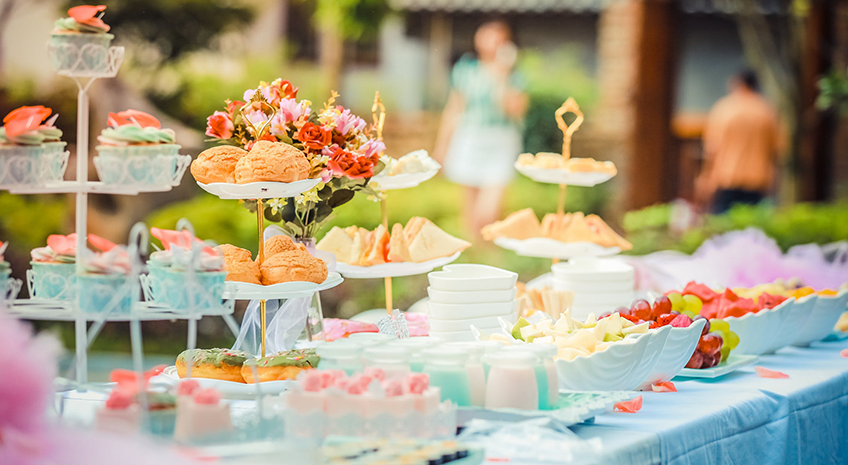 Care, Lodging, and Special Events Services
Summary:
AllProWebTools solves the communication and scheduling problems common to many of these small businesses.
Companies owned by one individual or couple
Small staff - some may have delivery drivers, assistants, receptionists, or maids
By upgrading their customer relationship strategy, lead acquisition, and productivity tools, small businesses can improve efficiency and meet the needs of more new customers. They also increase their ability to attract new customers by improving their website and marketing capabilities.
Integrating all these functions into one software solution can save them a lot of energy, and give them access to unique, time-saving tools.
Includes:
Child, Elder, and At-Home Medical Care
Pet Sitting, Walking, Boarding, and Stables
Event Planners, Videographers, Photographers, Florists
Lodging, including B&Bs, Lodges, and Hotels
Recommended Tools:
Workflow Timeline
The Workflow Timeline gives owners, managers, and employees access to a live feed of important business updates.
Stay connected and in-the-loop without making phone calls to check on progress.
Caretakers or delivery staff on the road get important client updates in real time.
All the tools below post to the Workflow Timeline, making it a powerful tool for small business owners.
Website
Some of these companies sell products online,and many could benefit from online orders or bookings. Having a web presence is also a great way to acquire leads, provide information to potential customers, and give current customers a place to recommend the company's services.
Online Scheduling: Clients can make appointments online without picking up the phone. They could even book and pay for lodging online. This is perfect for business owners that spend a lot of time playing phone tag.
Image Slider and Photo Gallery: Perfect for B&Bs and other lodging to show off the rooms, property, views, and more. Event planners, florists, videographers, and photographers also benefit from showing off past successes.
Opt-In Lead Box: Send new customer notifications as a text directly to the owner or manager to keep up with leads on the go.
Video Testimonials: Let satisfied customers speak for themselves with engaging testimonials.
Customer Service
Customer satisfaction is critical for small caretaking businesses and event planners. Using Customer Relationship Management tools (CRM) helps keep customers happy and draws in new leads.
Client Notes: Internal client notes post automatically to the Workflow Timeline, so everyone has the most current information. This is great for caretakers and florists to keep other employees informed.
Status Tracking for Customers: Customers can receive automatic emails updating them about the status of their garment, whether it is being made, repaired, or washed. This means that customers no longer need to call for updates.
Customer Database: Keep the contact information of all past customers, current customers, leads, affiliates, and more in one database, integrated with the sales pipeline.
Acquire Leads: Search for businesses that might benefit from the company's services, using the online tool. Drop a map pin on the desired location, and instantly access contact information and a preview of the websites of local businesses. Leads can be added directly to the sales pipeline.
Mobile Invoicing: Generate invoices instantly from a mobile device.
Productivity
Making use of AllProWebTools' timecard and tasking tools, both of which post to the Workflow Timeline, makes a manager or owner's job easier. Scrolling through the Timeline gives up-to-the minute information, without the need for constant drop-ins or phone calls.The productivity tools can also help solo-preneurs get organized.
Timecards: Workers clock in from a computer or mobile device, with location verified by GPS, so managers and owners can see exactly when they got to work. For companies who bill by the hour, this provides accurate to the minute data for the invoice.
Pay in Advance: Companies can also charge a retainer and use clock-ins to drain from that retainer.
Tasking: Managers and workers can assign each other tasks with various priority levels. Tasks can be shared, set to recur, and given priority levels. It's perfect for setting a standard to-do list for each house call. This is a great tool for a one-person business.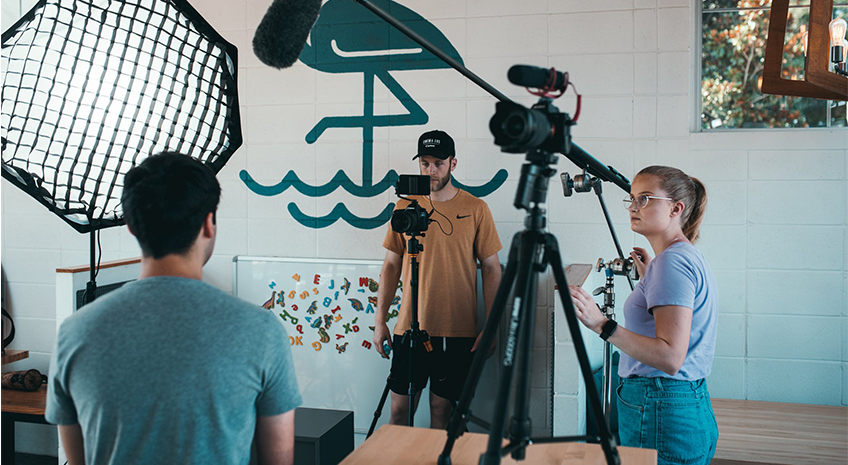 Marketing
Many get new business from word of mouth and the phonebook, but a more proactive strategy could yield more dramatic results. Tapping into the resource of past customers and affiliate marketing can give an edge to small businesses that do outstanding work.
Automated Email Marketing: Send past, current, and future customers automated emails to offer upsells and special offers, or to request a testimonial. Find out how many website visits, leads, and appointments result from each individual email campaign.
Affiliate Marketing: Give affiliates rewards for referring new business your way, or form a partnership with other local businesses. Assign each affiliate a unique tracking URL to see how many website visits, lead box opt-ins, and even sales result directly from their actions.
Hypothetical Case:
A photographer runs a business where she:
Photographs for events, portraits, headshots, and business photography
Sells prints of her personal photography

Online
In person through word of mouth
At occasional craft shows and festivals
She has a small studio and travels to sites for photo shoots.
The budget doesn't quite allow for a part-time assistant, but she thinks she'll need one to continue to grow her business.
Dashboard
She gets AllProWebTools and quickly starts getting integrated. All the web tools are hosted from one dashboard. The main feature of the dashboard is a Workflow Timeline, a live feed of important business updates. She can access the dashboard and all her web tools from her laptop at the studio, at home, and with her smartphone when she's away on a shoot.
Just by scrolling, she can see:
New orders and appointments
Abandoned carts
Client notes
Tasks for the day
Website and Ecommerce
She saves a lot of time by integrating her in-person and craft show sales with her online sales. The online sales are now hosted through her new AllProWebTools-hosted site.
Attractive, clean-looking site with an image slider
Image gallery shows past work and personal art photography
Ecommerce platform with shipping manager to send prints
Online scheduling allows clients to make appointments for private shoots

Can pay in advance with credit card
Can integrate with in-person point-of-sale (POS)

Mobile invoicing and POS makes payments easy when she's on site for a shoot.
Automated Emails
Her company email box is now provided by AllProWebTools. Automated email campaigns are combined with powerful marketing tools, making it clear which ones are making the most impact.
Lead box offers special offer for filling in email address

Automated email sends welcome message and coupon code

Automatically invites her mailing list to upcoming craft shows and festivals
Offers special discounts or package deals around senior portrait season, wedding season, and holiday seasons
Tracks sales she makes, in dollars, per campaign, as well as click-throughs and emails opened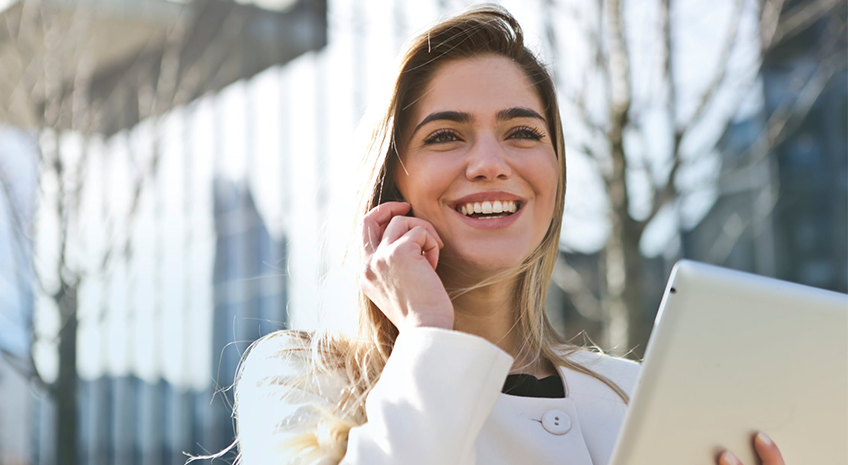 Customer Relationship Management (CRM)
She's always kept most of her contacts in her smart phone, but now she stores them in her customer database, which is part of her CRM software from AllProWebTools. The list can include clients, leads, affiliates, and more.
Sorted into lists for various scheduled emails
Looks for new business photography client leads online with the Acquire Leads web tool

Accesses contact information and sample of website for local businesses
Searches by keywords, such as "Attorneys" or "Food Trucks"
Selects location by dropping a map pin

Client notes allow her to post reminders to the client'sindividualWorkflowTimeline

She can instantly send notes to her clients by email, in order to give status updates for specific projects

Integrated with sales pipeline and reminds her when to next contact clients
Productivity
She uses the tasking tool to make to-do lists for herself, with task priority levels and the ability to create recurring tasks. Since she doesn't have any employees, she uses the timecard tool only as a way to charge retainers for weddings and other events, where she charges by the hour.
Clocks into projects to drain from a retainer
Timecard notes tell the client how the time was spent
Uses tasking to create a daily to-do list and set recurring tasks
If she were to hire an assistant, the assistant could make timecard notes and be included in the tasking system, with her own discrete task list and Workflow Timeline
Marketing
All her marketing reports draw information from each one of the web tools, so they provide unique perspective on her business.
Email marketing offers specific information about how many sales were made (with dollar amounts) per campaign

Decided to send more offers and coupon codes to small business owners, because many were opening emails and clicking through to her website and lead box

Event Tracker shows her how her marketing initiatives have made an impact over longer periods of time or day by day
Overall
She is more organized and better informed throughout her day, which means that she makes better decisions. She has a clear head to focus on what's important. Her increased efficiency allows her to take on more clients, and plan for more growth in the future. AllProWebTools made the hard parts simple.
Archives
Subscribe