Fast, Convenient Prospecting with the AllProWebTools Acquire Leads Tool
By: Kyle Murdock Wednesday February 3, 2016 comments Tags: features, acquire leads
Need a convenient, inexpensive way to find new small business leads? The AllProWebTools Acquire Leads tool can revitalize the efforts of your sales team, help you find new local opportunities, and save you time and money.
The Acquire Leads tool is fully integrated with our CRM, so whether you're a sales team of one or twenty, you can keep your leads, follow-up, and sales pipelines coordinated. It's perfect for finding new markets for specialty products, prospecting for insurance clients, seeking out businesses in need of web development, and much more.
We'll share how to make the best use of the Acquire Leads tool, what information it includes, and what makes it a great value for B2B small business owners.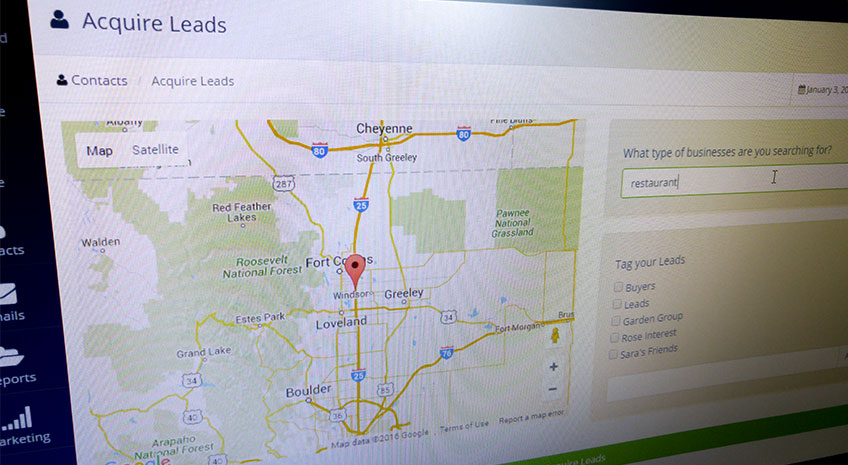 How Does It Work?
The AllProWebTools Acquire Leads tool searches for small businesses using Google Maps. You drop a pin on the map anywhere in the world, and the tool . You type in a few keywords about what specific type of business you're looking for, and get started.
For example, if you were a web developer who specialized in making websites for restaurants and bakeries, you might drop a pin on your hometown (or across the country!) and type in "bakeries" as your keyword.
What Information Do We Provide?
You'll then see the basic contact information for nearby local businesses, one by one, along with a preview of their websites. For each of these new leads, you can add them right to your Sales Pipeline. You can even tag contacts and leave yourself notes and a callback time from right in the console.
If you aren't interested in the lead, you can either skip them to move on, or remove them so that lead never comes up in the software again.
So in our example from above, the web developer might look at each of the website previews and add all the ugly websites they see to their sales pipeline. Or they might cold call each business right away and only save the ones who are interested to the pipeline.
AllProWebTools does not provide the name of the business owner nor a specific contact at the business, nor can we offer any background information about the lead. We do provide a preview of the website, the name of the business, the address, and their primary phone number. You can also visit their Google + page right from the console.


Who Can Use This Tool?
This tool is perfect for either a sales team of one or for a small team. It can be used by teams working in an office together, or by teams with remote or in-field members.
As far as industry, Acquire Leads may be used by companies selling to other local businesses (specialty foods, crafts, clothing, equipment) or B2B manufacturers, service providers, software companies, etc.
If you or your team currently spends a lot of time cold-calling local businesses, (compiling lists to call, tracking results) this tool will save you time. You'll also save on buying lists of leads, many of which run for as much as $1 per name. Acquire Leads is $25/month for 5000 leads — half a cent each.
The Acquire Leads tool can also save time for sales representatives who spend a lot of time in the field. Got a remote sales meeting and want to make other local appointments? Drop a pin in Acquire Leads and find someone local to talk to!
Remote #sales meeting & want to make other local appointments? Drop a pin in Acquire Leads.
[Tweet this]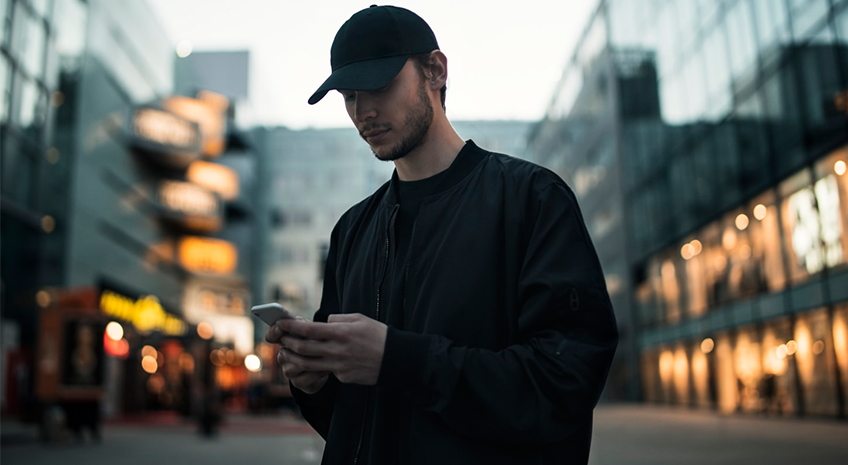 Why Wouldn't I Just Use Google?
You may be asking why you wouldn't just use Google to search for local businesses in a certain industry — after all, Google can search based on location and keyword just like the Acquire Leads tool.
The difference is the integration with the CRM and sales pipeline. For business owners who are their own sales team, this eliminates the need to spend your valuable time searching for new leads, entering in their information, and switching between tabs as you work your way down the list.
For small teams, this eliminates the problem of multiple representatives pursuing the same lead. Follow-up can always be coordinated, and lead ownership is clear. It also reinforces the idea that leads belong to the company, not to the sales representative.
Because the tool is mobile-friendly, accessible by browser from any internet-enabled device, you can keep your leads organized whether you're in the office, in a sales meeting, or at home.
How Do I Get the Acquire Leads Tool?
To use the Acquire Leads tool, you have to be using the AllProWebTools CRM. Then you add the WebTool "Acquire Leads" to your toolkit.
How to Add CRM & Acquire Leads WebTools:
Log into AllProWebTools

Hover over "Settings" on the left menu bar, then select &ldquo WebTools"
This is a list of all the WebTools you already have in your toolkit, so click "Available WebTools" to add new tools

Select "CRM" if you don't already have it, and then select "Acquire Leads"
Remember, all business growth depends on sales growth. By using software to organize your prospecting, you can increase conversion, save your team's valuable time, and reduce cost of sales.
How could the Acquire Leads tool help you grow your business?
Archives
Subscribe