Featured Client: Hawaiian Organic Noni
By: Andrea Lotz Tuesday April 7, 2015 comments Tags: featured client
This month, we're featuring one of AllProWebTools very first users – Hawaiian Organic Noni.
For over 30 years, Steve Frailey and his family have been living and farming the Kaakaaniu Plantation on beautiful Kauai. During that time, they developed a special relationship with the Noni trees (Morinda Citrifolia) that grow in their valley. The Noni fruit has many beneficial qualities for both humans and animals, and the Fraileys currently make and sell organic fruit leather and lotions online.
Steve met AllProWebTools founder Dave Kramer at a conference, and decided to take a chance on Dave's idea for an all-in-one software solution.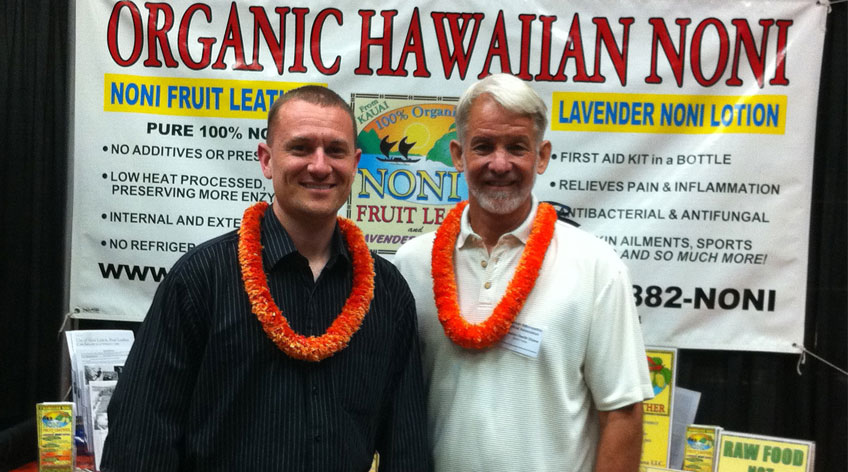 Since working with AllProWebTools in early 2011, their monthly sales have steadily grown from $7,000 to over $50,000. Hawaiian Organic Noni has grown as a result of increased visibility as to what marketing and productivity efforts were working and which were not.

Let me give you some more specific steps they've taken in the four years they've been using AllProWebTools.
1. Website Redesign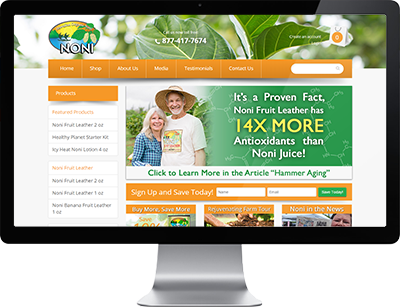 Hawaiian Organic Noni's website hadn't been updated since the company had first started 15 years prior to starting with AllProWebTools. Both the look and functionality were outdated, so here are just some of the changes we made:
Improved SEO (URLs, keywords, backlinking)
Sped up page load times
Created more content on the site
Added a blog
We also created a brand new design, with a navigational structure that encouraged exploration. We did an A/B split test to prove that our new site was more effective than the old one, and since then, online sales have skyrocketed, as well as their search ranking.
2. Improved Shopping Cart
One of the most out-of-date elements of the Noni website was the shopping cart. The ecommerce system they started with wasn't tracking enough information, and it lacked some key features. The AllProWebTools ecommerce system allows them to track repeat customers, offer coupons and quantity discounts, and easily track sales.
3. Content Campaigns
Content was a big part of the strategy with Hawaiian Organic Noni. We helped them bulk up the content on their website, including adding a blog, and created external landing pages to drive in more traffic. We also helped them get and track the results of crucial guest blogging and PR opportunities that built their credibility. Now, Steve is a respected advocate of Noni's health benefits, and that is reflected in their search rankings.
4. PPC Campaigns
Hawaiian Organic Noni also initiated a number of PPC advertising campaigns. AllProWebTools enables detailed tracking of these campaigns' performance, allowing Steve to axe campaigns that aren't working and focus more on those that are successful. You can read more about one of these campaigns here. These campaigns helped drive a significant new market of qualified traffic to the website.
5. Email Marketing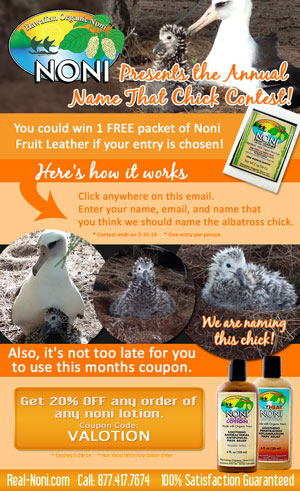 Finally, Hawaiian Organic Noni also makes use of AllProWebTools' email marketing platform. They send out frequent newsletters and promotions to their growing list of contacts, including their annual contest to name the albatross chicks that hatch on their land each year. The AllProWebTools email platform also allows users to set up automated email triggers. One great idea is to send out an automated email each time a lead box is filled out. Offering a coupon at this stage can be very effective.
We're proud to have worked with Hawaiian Organic Noni for so long, and look forward to many more years. We also work with a number of small businesses along the Front Range of Colorado and all over the United States. Supporting local small businesses is our passion, and we hope to continue to build, manage and grow our locally-owned community. If you or someone you know could benefit from AllProWebTools business management software, we'd love to hear from you!
For more information on Hawaiian Organic Noni, visit www.real-noni.com
Read the 2017 noni update article here
Archives
Subscribe