Featured Client: Katie Myers
By: Andrea Lotz Wednesday July 1, 2015 comments Tags: clients, user reviews, featured client, success stories
Many people say that genuine, meaningful communication in the modern digital age is dead. Katie Myers wants to change that perception.
Her passion for communication has led her to build a business that helps entrepreneurs discover the power of personal, authentic customer relationships. And technology, far from being an obstacle, is a very important part of her communication strategies.
"You can't get around it," she says. "Especially the way our society is—we're always connected, always turned on. Technology allows us to connect instantaneously, with so much information being shared. You can now get into a deeper relationship more quickly."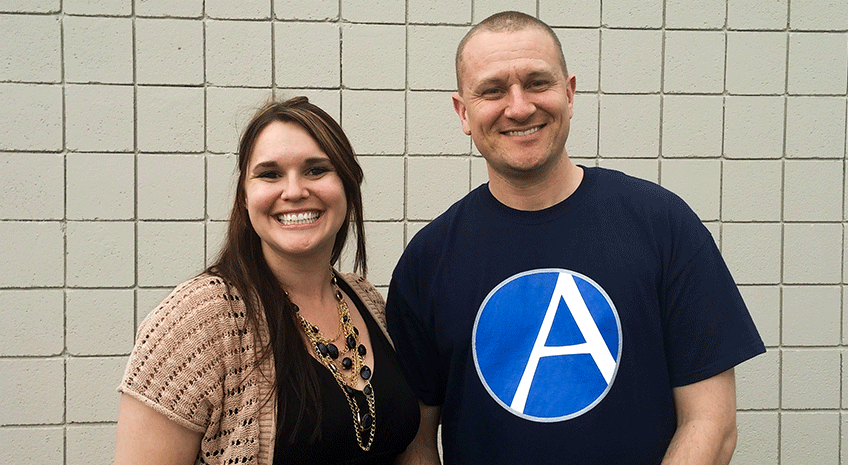 Making Communication Efficient
One of the major software solutions that Katie uses to develop communications strategies for her clients is AllProWebTools. She gives each of her small business clients access to the all-in-one console, and teaches them how to use the tools to develop lasting relationships with their customers.
A major problem her clients face is engaging with customers without spending too much time and resources doing it. Especially as a small business grows, finding a balance between adding new customers and supporting existing ones becomes a struggle.
Her business provides strategies and tools to overcome that very struggle. Their clients learn how to express themselves clearly and authentically to their customers, while also learning tools to make the process easy and time-efficient.
"Most of what we do for our customers requires technology," Katie says. "It provides a lot of opportunities to be better communicators."
Katie's clients use AllProWebTools for email marketing, CRM (Customer Relationship Management), and analytics, in order to create a communications process that can scale up as their businesses grow.
The key is creating processes that are time-efficient, automated, and scalable, without losing that personal touch that makes your communications stand out.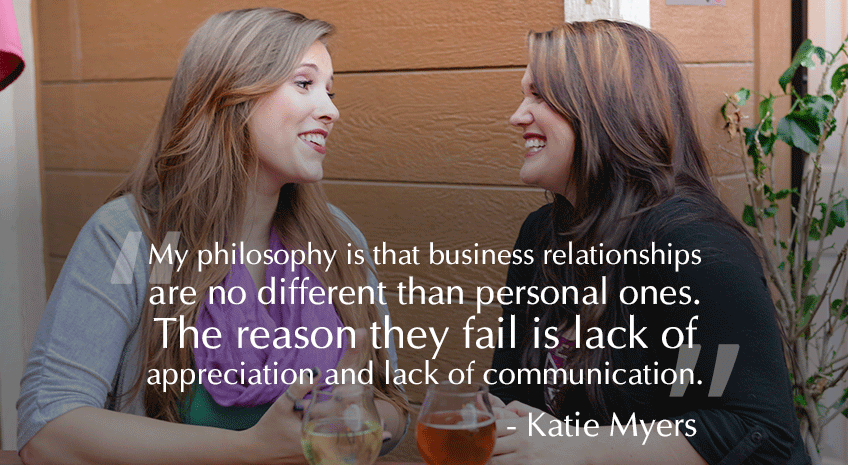 Retaining the Personal Touch
The personal touch is where Katie's passion really lies. She found this passion, as many business owners do, by accident. While working in the insurance industry, she found that teaching others about customer retention, referrals, and relationships was her true strength.
In May of 2013, she founded Pure Communication LLC to bring her knowledge to small business owners. Since then, her clients have benefited from her unique approach to customer relationship management, which she teaches through consultation and training.
"My philosophy is that business relationships are no different than personal ones. The reason they fail is lack of appreciation and lack of communication," Katie says. "People do business with people, they don't do business with businesses."
The problem is finding an efficient way to appreciate and communicate with many customers at once, without losing the feeling of communicating on a person-to-person level.
Creating Processes for Success
Many small business owners haven't implemented a modern, digital communications strategy simply because they assume they don't have the skills required.
Katie has made it her mission to debunk this myth. She seeks out time-saving, affordable tools to help her clients succeed—which means the tools have to be easy for her clients to use.
AllProWebTools, one of the tools Katie uses with her clients, is designed specifically for entrepreneurs. That means it was made with ease of use, customer retention, and other small business needs in mind.
For small business owners who have been tracking customer relationships by hand, it can make an amazing difference. Efficiency, greater insight, and time savings are just a few of the benefits Katie's clients have experienced.
"Between reporting on where their customers are coming from, being able to track referrals, and being able to track marketing sources, it's a different experience for my customers," she says. "It also helps with tracking their sales process through the CRM function."
Katie is an expert in training her clients to use technology to enhance customer communications. A successful entrepreneur herself, she understands the ability of technology to bring clarity, speed, and insight to the world of communication.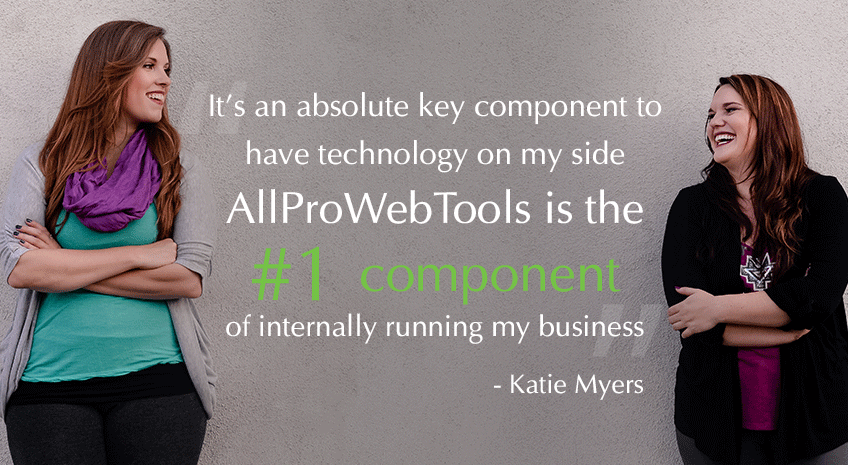 Managing Communication Internally
Katie uses AllProWebTools internally to run her own business as well. She uses it in part to keep track of her own customer relationships and marketing campaigns.
She says, "It's an absolute key component to have technology on my side. AllProWebTools is the number one component of internally running my business."
But the biggest benefit her business gets from AllProWebTools isn't CRM or the marketing tools. It's the internal communication tools that make a big difference for Katie and her team.
"The tasking system is probably the one where we've seen the biggest change internally," she says. "It makes management very easy, because everything is black and white. It's very factual."
The AllProWebTools tasking system, combined with the Workflow Timeline, help Katie stay on top of all the ups and downs of running her own business.
"It's the best roller coaster I've ever been on," she says. "I even love the tough parts of running my own business. Knowing it's all on you, there's a lot of pressure. But the fear is fleeting. And the reward is being able to inspire others."
If you're ready to bring your customer communication strategy to the next level, we encourage you to contact Katie. We've seen her bring business owners some amazing results.
To find out more about effective customer communication strategies, check out her YouTube Channel every week for Talk It Out Tuesday, where she discusses strategies for improving your customer relationships and customer retention. We encourage you to engage with her on Facebook, where she has regular Q&A sessions on customer follow-up and retention!
Katie can be contacted by phone at: 720-465-7733 or CRconversations.com
If you're looking for ways to automate and organize your customer relationship management, try a free demo of AllProWebTools today!
Archives
Subscribe