Google Calendar: Overview
By: Casey Sutton Wednesday May 6, 2020 comments Tags: google calendar, google, features
Calendars are the foundation of a person's life, and they are the foundation of your business. In this day and age we are constantly on the move, and we are forced to keep track of deadlines, and events.
It is so important for you to have a calendar that is up to date and available wherever you go.
AllProWebTools has worked to integrate Google Calendar to allow small business owners to get back to doing what they love.

Be In The Know
Notifications from an integrated Google Calendar pop up on your console directly. Notifications will go straight to your phone and desktop, making sure that your reminders can get to you, even on the go!
All of your information is stored securely in the cloud, so you can access it anywhere you need!
You can share your calendar with your team, making sure that they are also aware of your schedule. Now everyone knows when they are able to get a hold of you.
AllProWebTools offers two types of events that you can integrate into your Google Calendar: follow-up reminders and task deadlines.
Be Prepared
One of the biggest benefits of setting up your calendar is being able to see all of the events and details and how they interact with one another.
You can see exactly what is in store for a day, which allows you to stay aware of schedule conflicts and complications.
Just a Click
Through Google Calendar you can choose when you are available, and your customers can choose their appointments from there.
Being able to set up appointments online makes it easy for both you and your customers. You can rest easy knowing that Google Calendar has got you covered.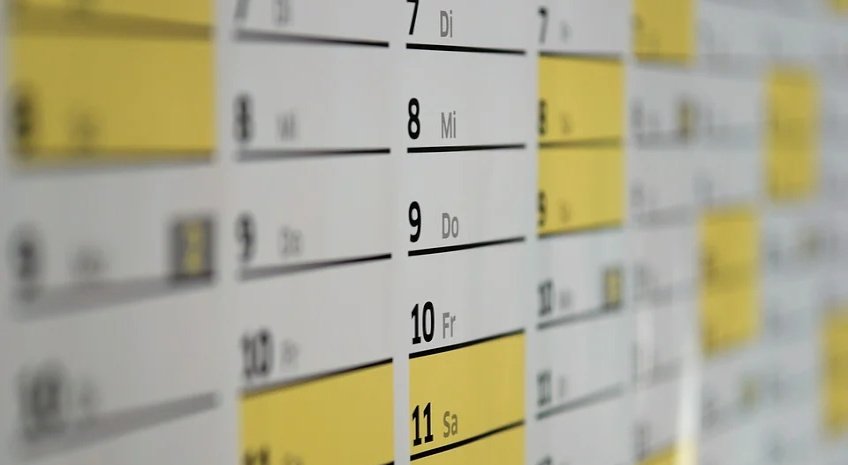 Set Up Appointments
AllProWebTools checks your available appointments when a customer wants to schedule. You can choose how you offer your booking based on time, and when you set your business hours.
Hover over "Settings" on the left toolbar in your AllProWebTools Console, then select "Company Information"
Select the "Business Hours" tab
Click to highlight in gray which days your business is open, and select the hours you open and close
Click "Save" and your availability will be limited to those hours
Customers can pay for the appointment online if they'd like, or they can just schedule the appointment for free, and your calendar will automatically update with their appointment!
These days, it is the expectation to be able to do some things online, without the need to call. If a buyer sees that they are able to book instantly, they won't search much further for what they need - which means more sales processing for you.
One of the most important parts of an appointment is the follow-up; making sure that your customer remembers what time and day to show up on. AllProWebTools automates that process, allowing you to relax knowing that your appointments will be kept. You are able to:
Schedule automated emails after an appointment is confirmed
Set reminders to call and confirm appointments
Automate invoicing
Adding Google Calendar to AllProWebTools
To use the Google Calendar integration, you need to be using AllProWebTools Commerce. Then you add "Calendar Product" to your toolkit. This gives you the integration with Google Calendar, and the ability to create appointments that customers can schedule online.
We know that this is all pretty new and exciting, and if you'd like to get started, you can either follow these steps, or contact an Expert to help you get set up!
Archives
Subscribe