Have you RSVP'd for the AllProWebTools 4 Launch Party?
By: Dave Kramer Monday August 3, 2015 comments Tags: #apwt4
Small business management is about to be taken to the next level.
For more than five years, AllProWebTools has been dedicated to providing entrepreneurs with the best possible tools to manage their businesses. We've grown and developed the software based on our users' suggestions, tailoring the toolkit to the exact needs of a small business.
Every month or so, we release a few small changes, but once a year, we do a major release that is designed to make your life as a business owner radically easier. Last year's release, 3.0, was when we added the CRM that many of you use every day to the toolkit. This year, we've got some even bigger surprises up our sleeves.
On Thursday, August 20th, we are unveiling AllProWebTools 4, a release with 50+ new features that will make it easier than ever to grow your business with AllProWebTools. And we're throwing a huge party to celebrate!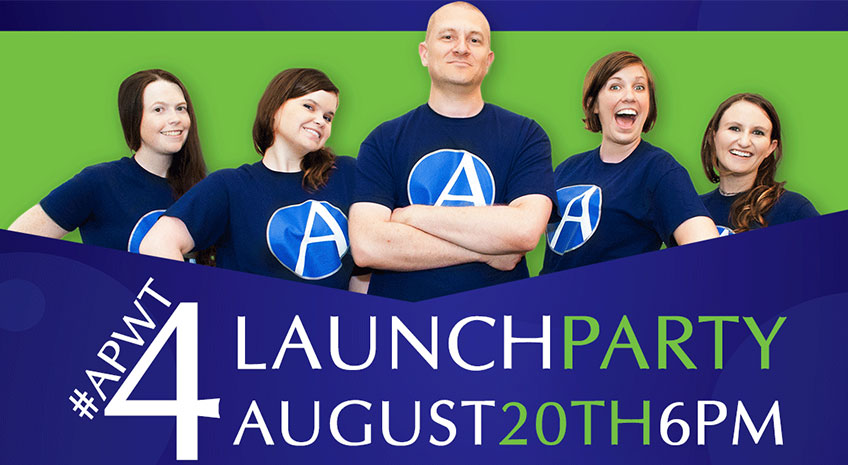 You're invited to be among the first to see the new features in action at our free launch party, at the Innosphere in Fort Collins at 6pm on August 20th. We're bringing together our business networks in the Denver area, Boulder, and Fort Collins to celebrate and have a great time.
You'll get the opportunity to meet, mingle and network with over 100 local entrepreneurs, business coaches, web developers, and journalists. Win awesome prizes and enjoy free food and drinks as we do live demos of the new features. The AllProWebTools team of small business experts will be there, to answer any questions about the software and to show you how the toolkit can dramatically simplify your business management.
Plus, you'll get the chance to meet our special guests, the Experience Pros of KLZ 560 AM, who will be there live. Angel and Eric host Denver's most positive business talk radio show, and are major small business influencers. Plus, they're a lot of fun, and you'll love meeting them!
The best news is, this event is totally free. But we have limited seating, so you must have a ticket in order to attend! We can't let you in without a ticket, so please bring the paper or digital copy that will be emailed to you after you RSVP.
Join us for this celebration of the thriving entrepreneurial spirit here in Northern Colorado!
The event is free, but we have limited seats so you need a ticket to attend! No admittance without a ticket. Tickets will be emailed to all RSVPs prior to the event. Bring a paper or digital copy to the event for admittance.
Archives
Subscribe