How to Integrate Facebook with AllProWebTools
By: Anna Yates Thursday August 22, 2019 comments Tags: facebook
Facebook is a powerful way to increase your brand awareness, lead generation, and customer support efficiency online. With the new Facebook integration from AllProWebTools, you can manage Facebook messages and leads directly from AllProWebTools!
Ready to integrate your Facebook page with your AllProWebTools? Want to know where to find new messages from contacts who don't have a CRM with you yet? Here's what you need to know:
How to Integrate Facebook with AllProWebTools:
1. Go to Settings Integrations.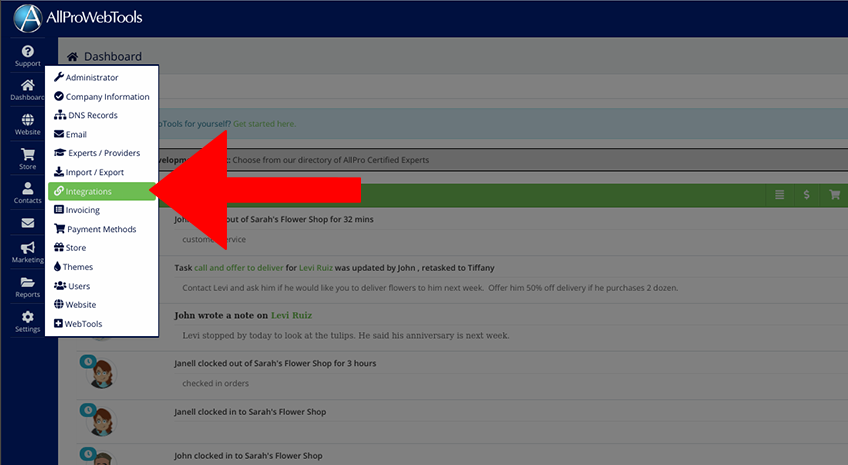 2. On the Integrations page, scroll to Facebook, and click "Integrate with AllProWebTools."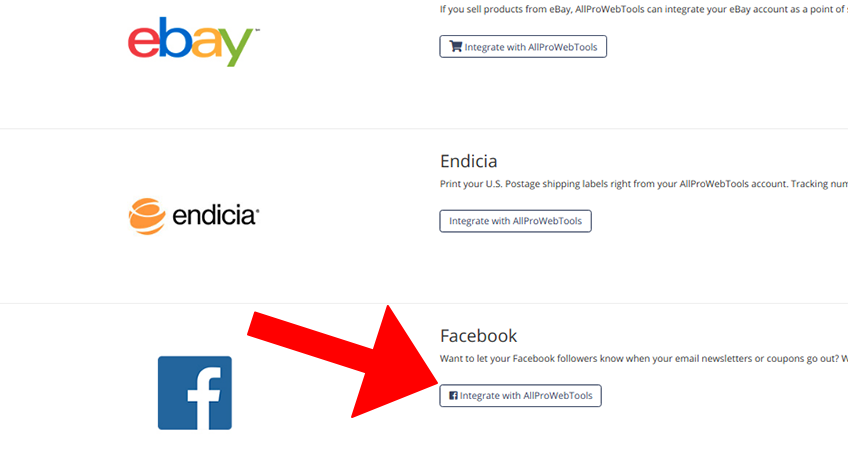 3. Click "Facebook Setup" and Follow the directions in the pop-up box to integrate your pages with AllProWebTools.
NOTE: If you manage more than one Facebook Page, click "Choose what you allow" to choose which Facebook pages you want to integrate.
How to See and Match New Facebook Messages:
In order to send Facebook messages to a customer, they must message your Facebook page first. Then you must match that contact with a CRM record (new or existing). After you've matched the contact, you'll be able to reply to the message. Here are the steps to see new messages and match them:
1. Go to Contacts > Facebook Unmatched.
In order to see new Facebook messages, go to the Facebook Unmatched page in AllProWebTools.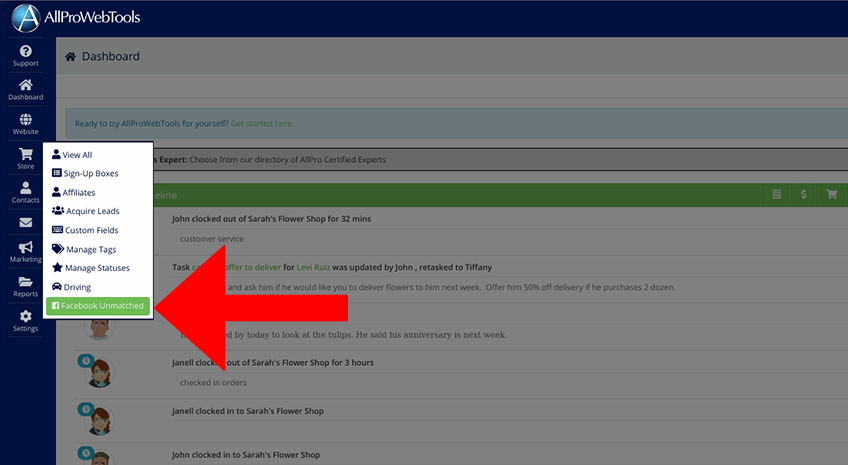 2. Click "Link to CRM" for users you want to match.
Match a Facebook lead to a CRM record by clicking "Link to CRM." You can create a new CRM record for this user, match the Facebook user with an existing CRM record, or block the user.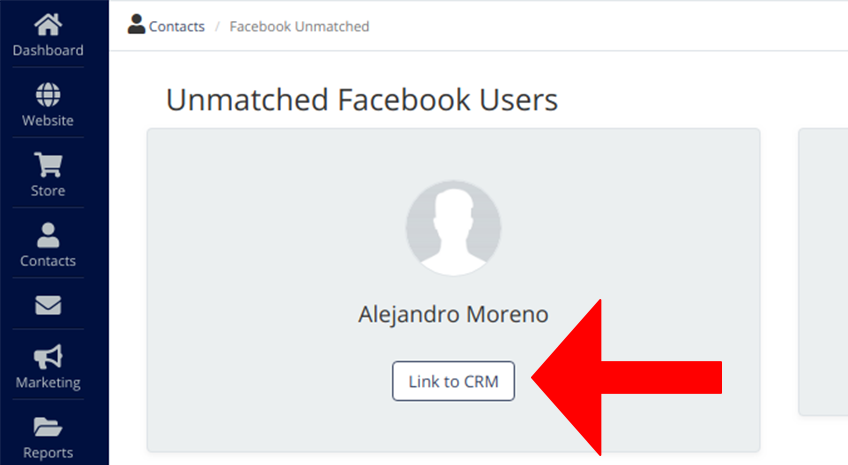 3. To message a contact, go to their CRM record and click "New Facebook Message."
Once you match a Facebook user with a CRM contact, you can send and receive Facebook with them just as you would text messages and chats (as long as the Facebook user has contacted you within the past 24 hours)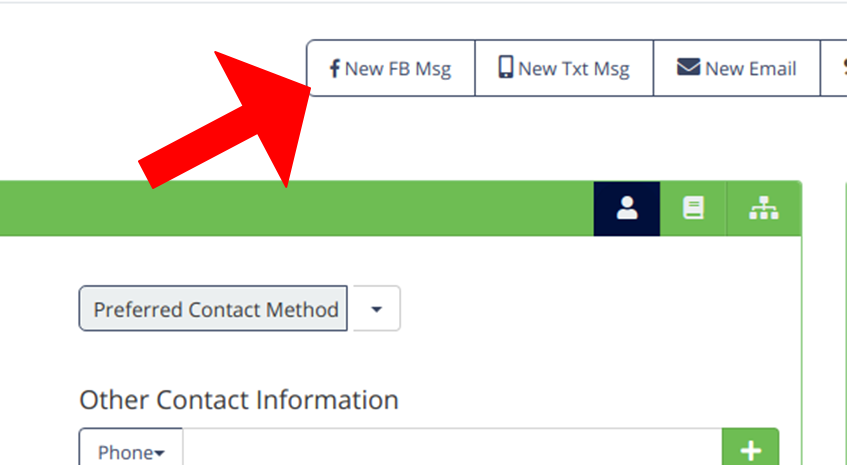 4. To see blocked Facebook users, click "Blocked Facebook users."
From this screen, you can see which users you've blocked and unblock users.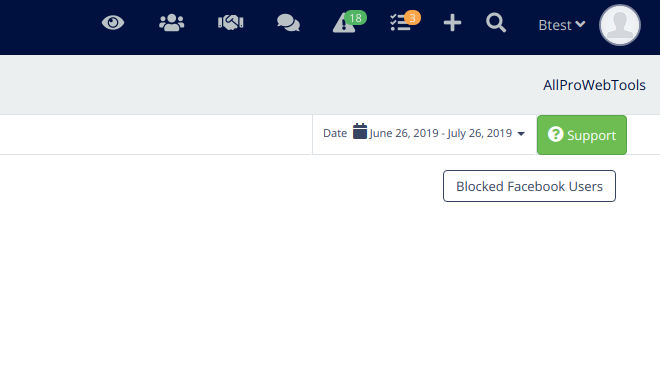 Archives
Subscribe