New from AllProWebTools: CRM Introductions [4.0]
By: Paige Schartz Monday October 19, 2015 comments Tags: #apwt4, growth
Introducing your contacts to each other should be one of your top priorities as a business owner. Now, you can easily introduce your contacts to each other through email, right from you AllProWebTools CRM.
When you introduce people to valuable new contacts, they're likely to return the favor, sending prospects, potential partners, and even investors your way.
Introductions don't have to be time-consuming, stressful, or excessively involved—they can just be a matter of a few clicks!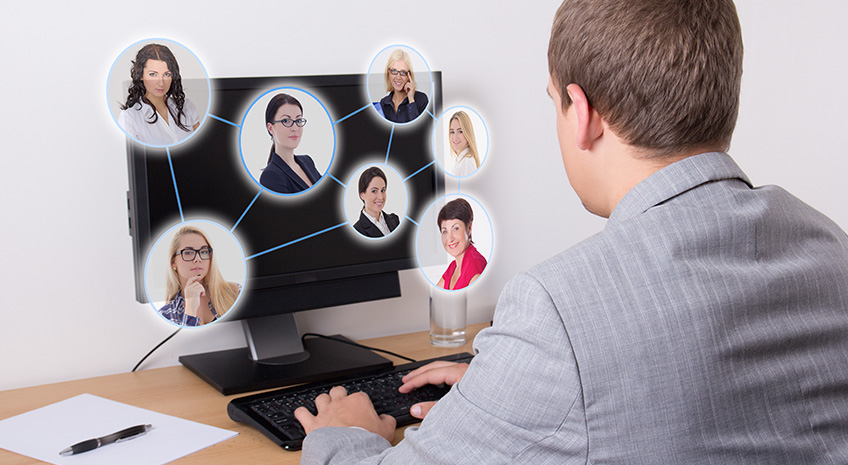 Why Introduction are Important
For most small business owners, networking in some form or another is usually a major growth strategy. It's a commonly-accepted fact of networking that, the more you put in, the more you get out of it. Making introductions is an easy, rewarding way to "put in."
Introductions are important for B2B and B2C businesses alike. If you're B2B, you could introduce your prospects and clients to complementary businesses, others in their industry, possible mentors, and more.
For B2C, you can refer customers to your partners and help solve problems that are beyond the scope of your business.
Benefits of Introductions
Show yourself to be more than just a salesperson
Prove you have their best interests at heart
Demonstrate problem-solving ability
Outward focus makes networking more rewarding
People are likely to introduce you to vital contacts in return
How to Make Introduction in AllProWebTools
Introductions are included in all CRM packages—you just need the basic CRM package to start connecting your contacts.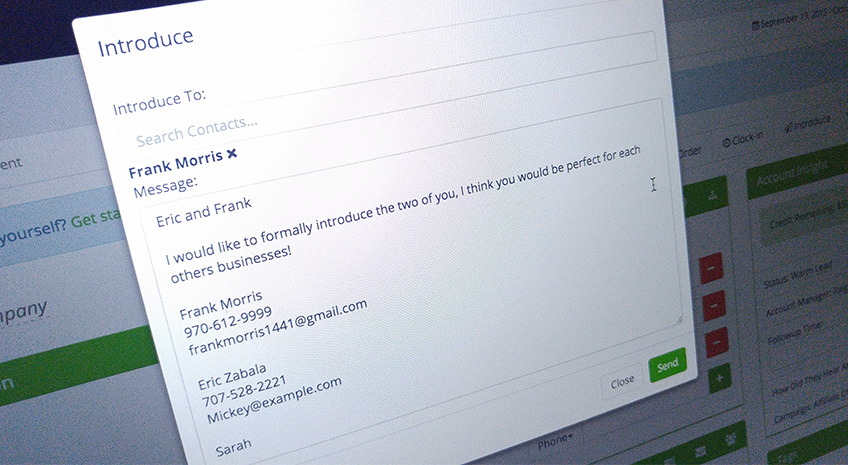 Introducing Two Contacts
Hover over "Contacts" on the left menu bar, and select "View All"
Choose the contact you want to introduce to someone else and click on their profile
On the right side of the screen, click "Introduce"
A box will come up, where you will type in the name of the contact you want to introduce that person to, and then select their name from the dropdown
A message will come up, which you can edit. The email will send to both contacts, so make sure to include both parties' name, phone number, and email, so they can connect without any more help from you.
You might want to change the generic message to include the specific reason you wanted to introduce the two contacts
Click "Send" and the email will automatically go out to both contacts!
Adding CRM to Your AllProWebTools
If you don't have a "Contacts" tab on your left menu bar, that means you don't have the CRM WebTool activated in your AllProWebTools. CRM is just $10/month, and it gives you the ability to manage all your contacts from within your AllProWebTools console. It's way easier than spreadsheets, and it's much more organized than just using your smartphone!
Here's how to add the CRM WebTool!
Log into AllProWebTools
Hover over "Settings" on the left menu bar, then select "WebTools"
This is a list of all the WebTools you already have in your toolkit, so click "Available WebTools" to add new tools
Select "CRM" from the list of WebTools
What benefits have you gained from introducing your contacts to each other? Let me know in the comments!
Archives
Subscribe